March 18, 2022 - Friday - Today we drove into the Olvera Street area of Los Angeles to visit the Chinese American Museum. Symbolically housed in the oldest and last surviving structure of Los Angeles' original Chinatown, the Garnier Building, the 7,200 square foot Chinese American Museum embodies a cultural and physical link to the past. The museum is dedicated to sharing the history of the Chinese American experience in Los Angeles.
Our tour began with a timeline of Chinese American milestones since the nineteenth century.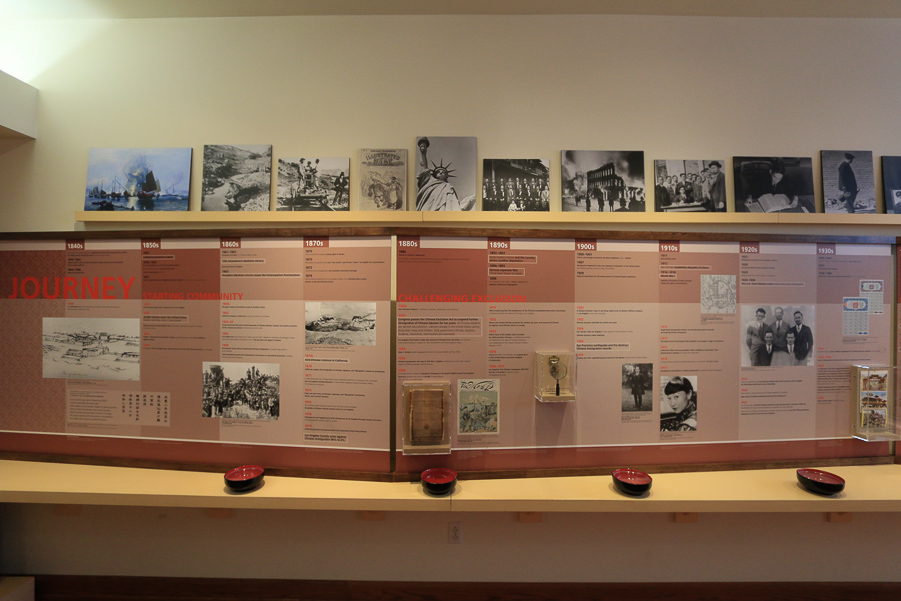 The 1906 earthquake complicated all the lives of the Chinese who had entered the country legally.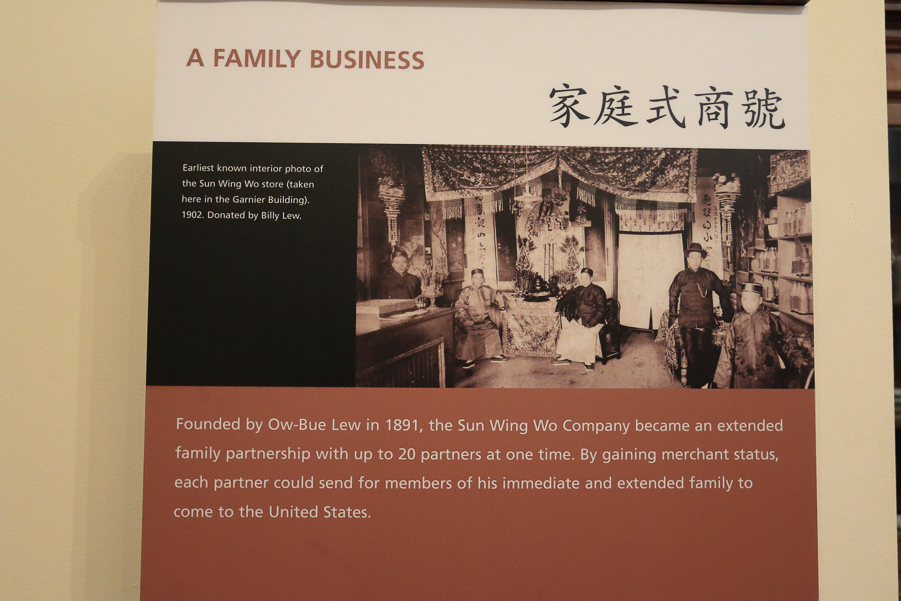 These fixtures were originally in the Sun Wing Wo General Store.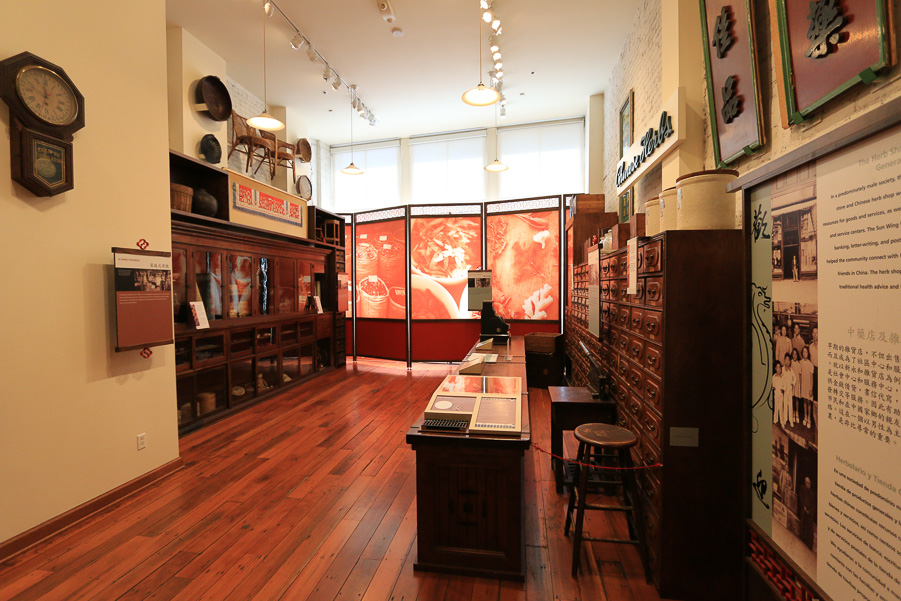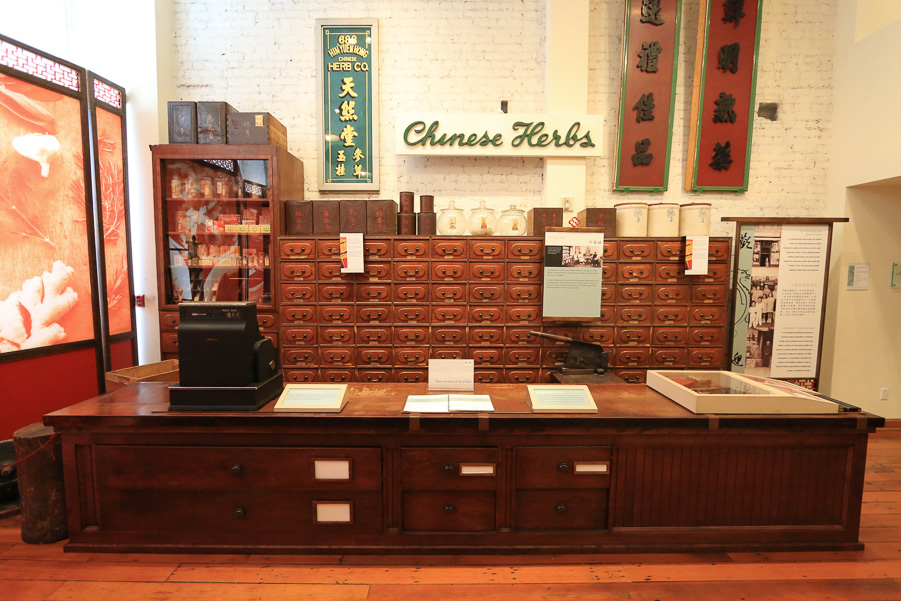 This cleaver cut the pharmacist's herbs.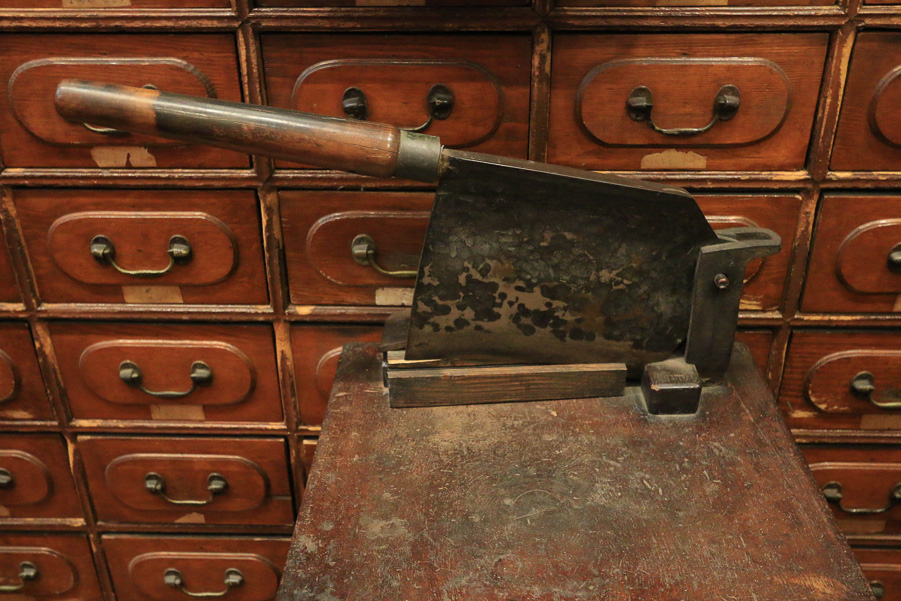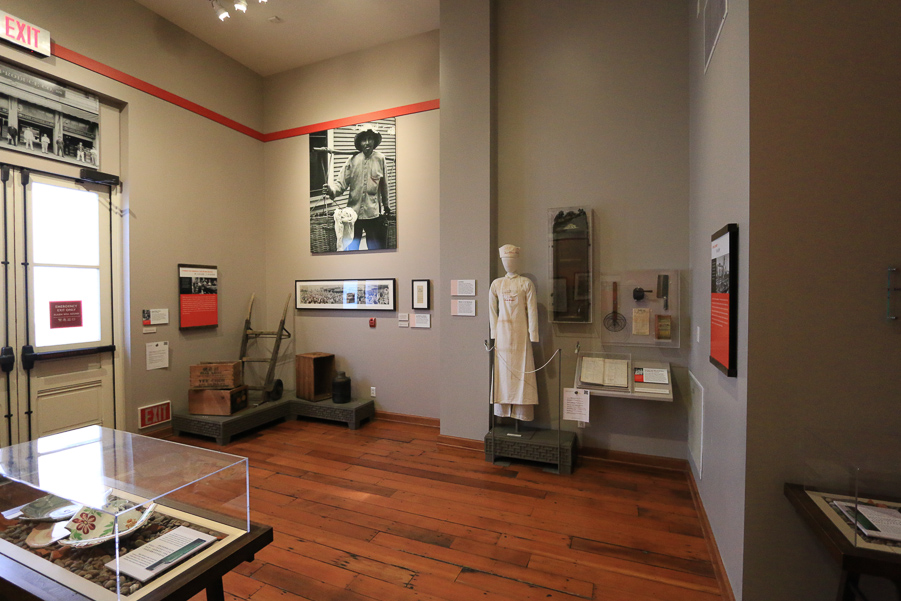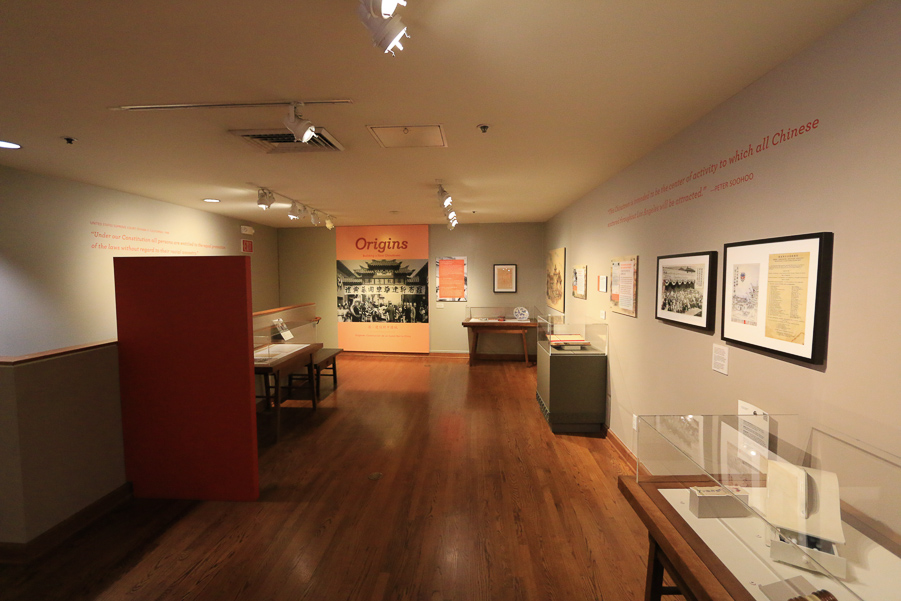 This beautiful jacket was worn by one of the Chinese drum majorettes.
The original Chinatown in Los Angeles was demolished to make way for Union Station.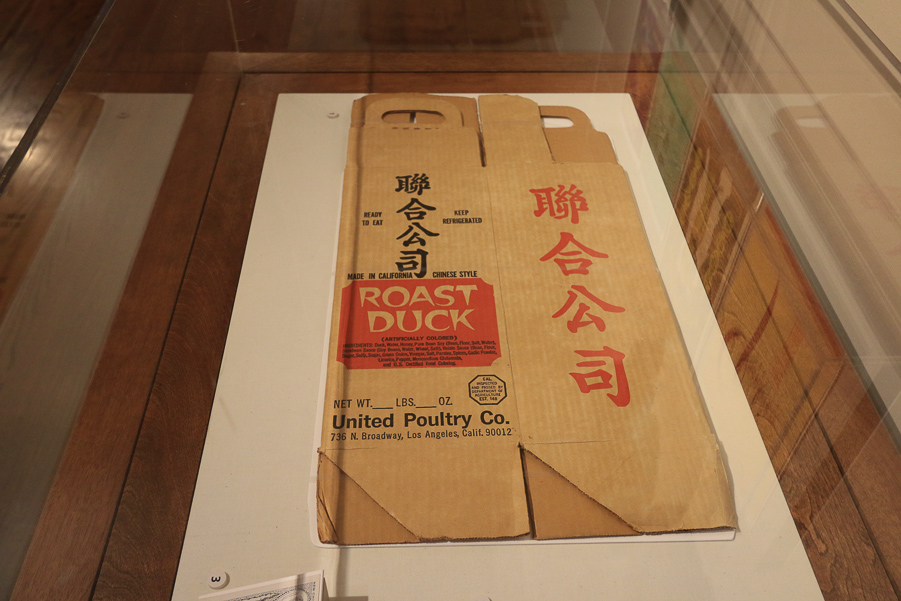 It's a beautiful museum, historic and wonderfully curated.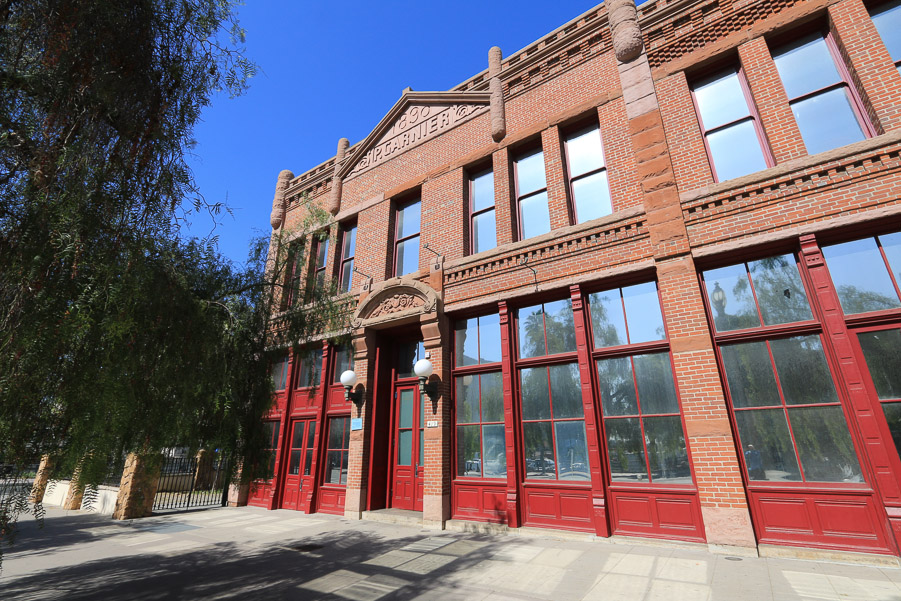 Before the museum we stopped for lunch at Philippe's, one of our favorites in LA.
We both had their beef French dipped sandwiches with sides of pickled egg, potato salad and lemonade. We shared a custard pudding for dessert.