January 4, 2020 - Saturday - We drove into the high desert today to visit the Cal-Earth Institute. Cal-Earth, the California Institute of Earth Art and Architecture, is a nonprofit organization committed to providing solutions to the human need for shelter through research, development, and education in earth architecture.
Their dome-shaped structures are meant to serve as housing and emergency shelters, which are inexpensive and easy to build. The result is vaulted homes that have been compared to the homesteads on the "Star Wars" desert planet of Tatooine or the cozy cupolas of J.R.R. Tolkien's Hobbits.
While they have tried many prototypes of architecture, the most commonly used is their "Superadobe" system. Long or short sandbags are filled with moistened earth and arranged in layers or long coils. Strands of barbed wire are placed between each layer of sandbag to act as both mortar and reinforcement. The finished structure is then covered with a system that uses a plaster of 85% earth and 15% cement.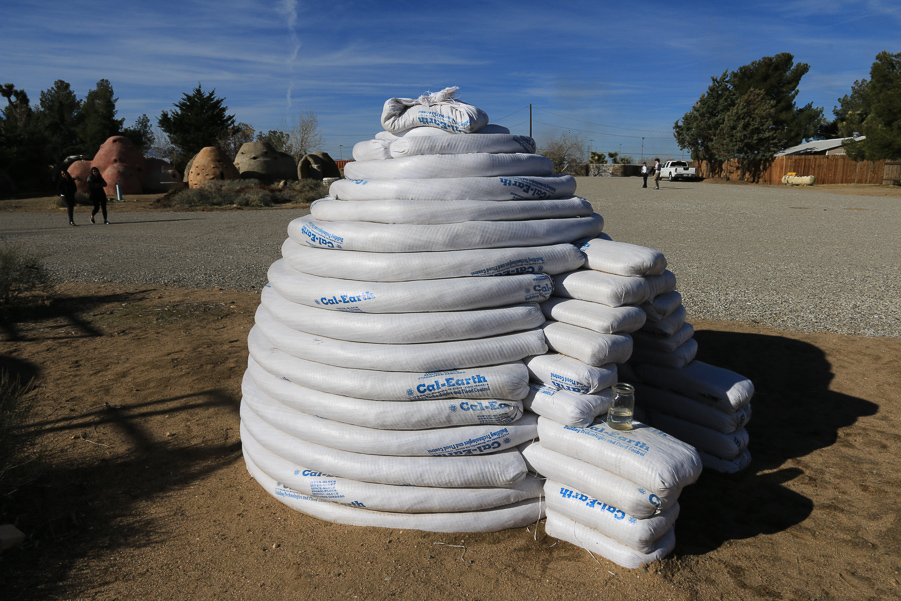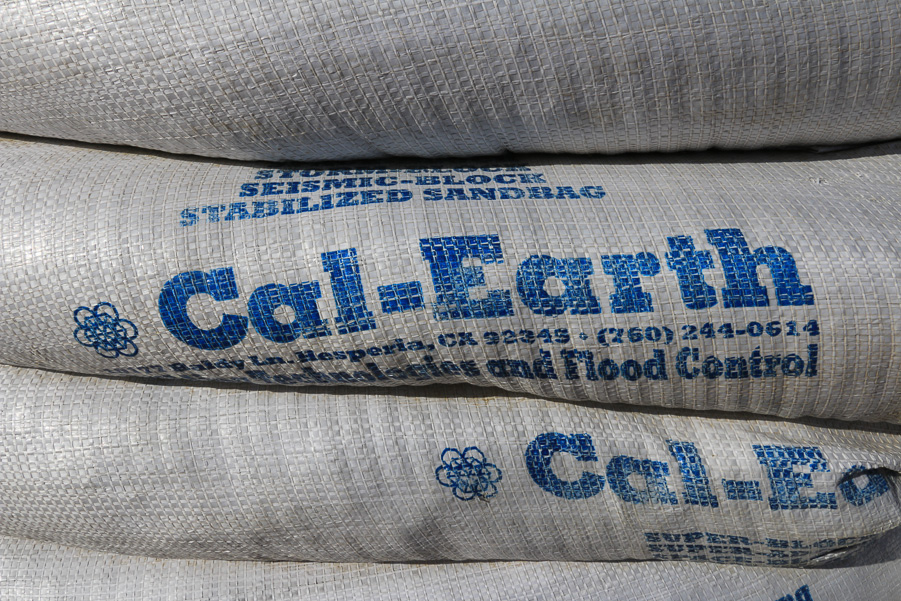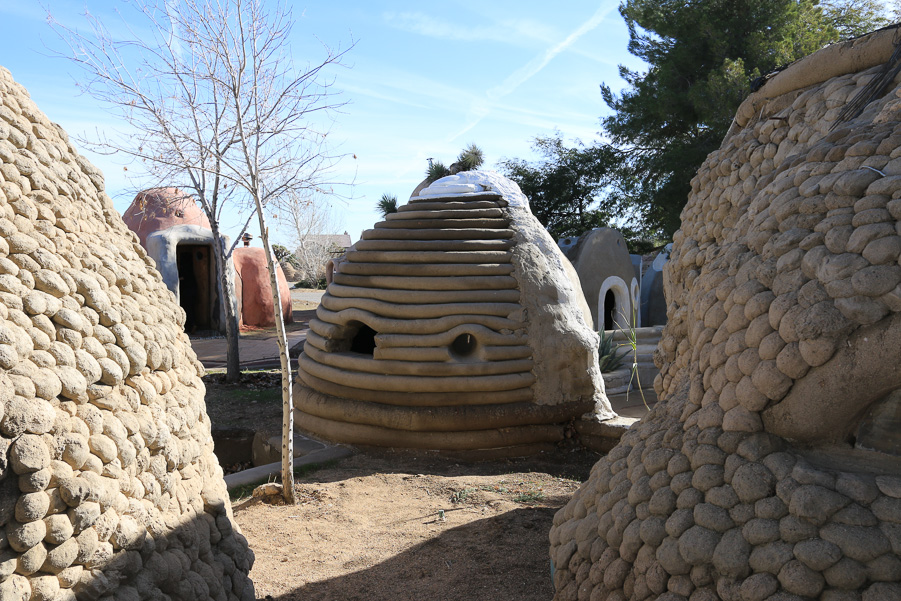 Some structures are covered by "reptile", a veneer of grapefruit sized balls of cement and earth.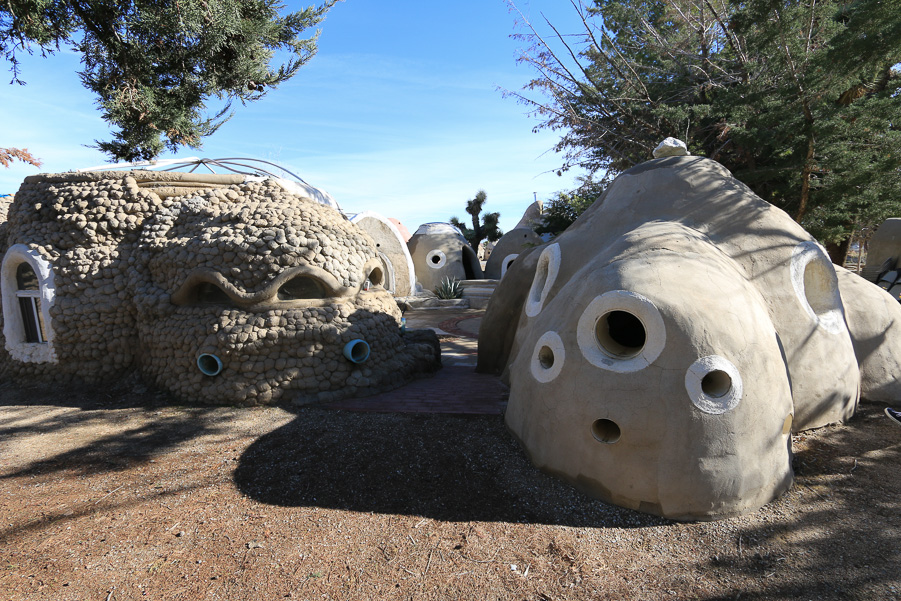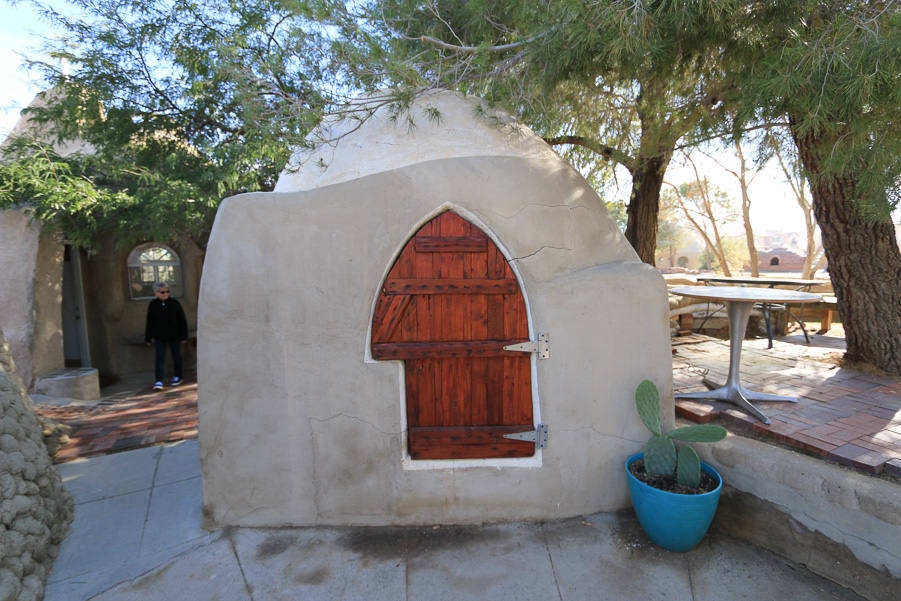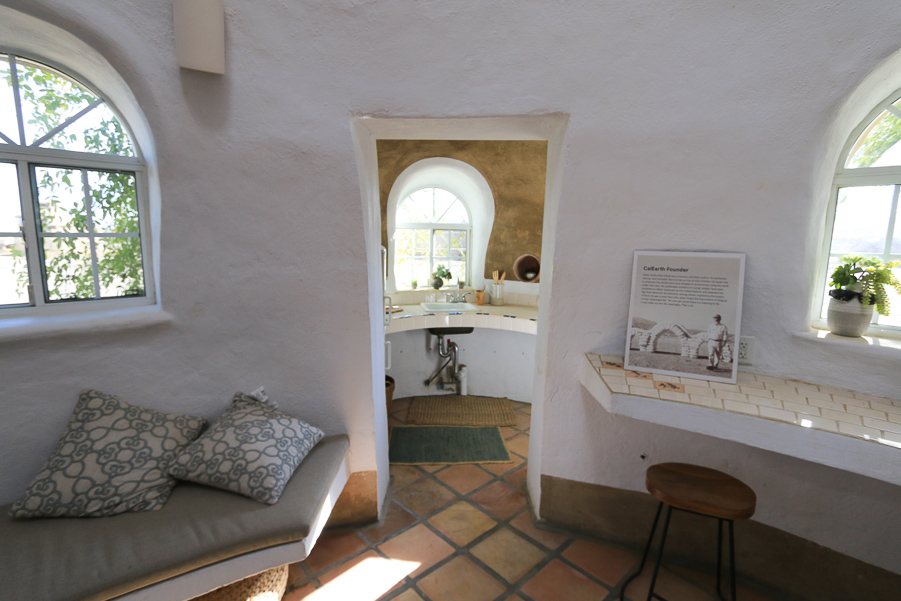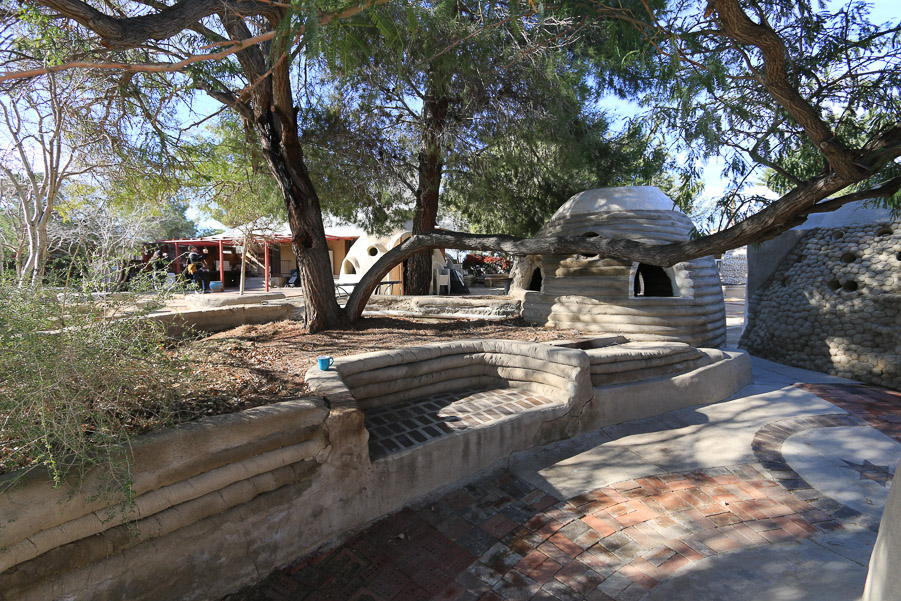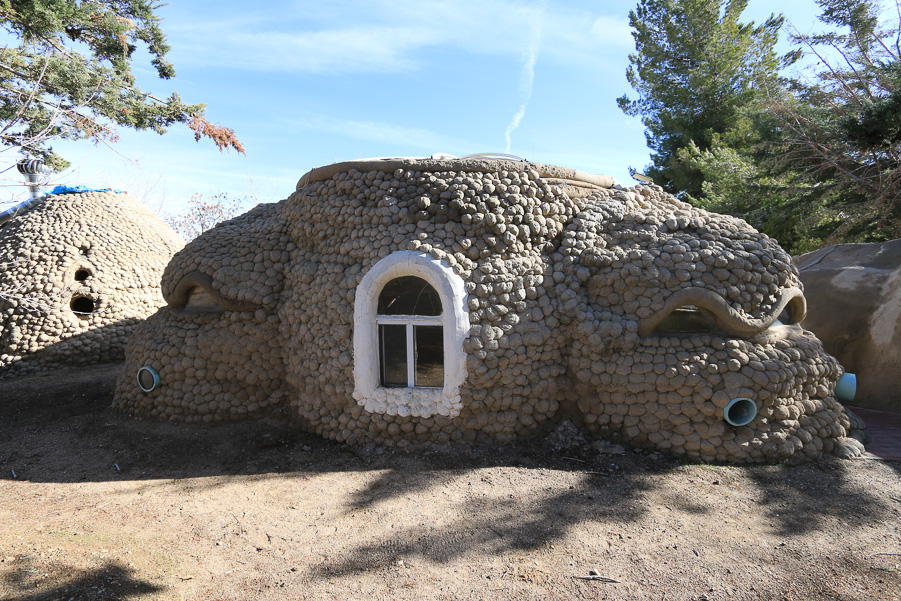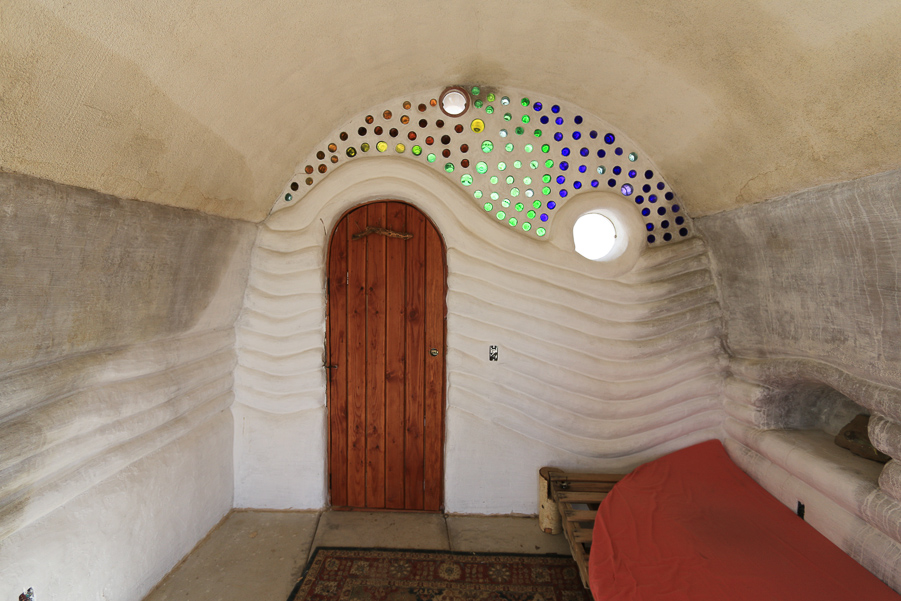 While most of these structures are fairly primitive, Cal-Earth also has prototypes of a more modern design. This structure has two bedrooms, two bathrooms, a very large kitchen, dining room and living room, plus a two car garage.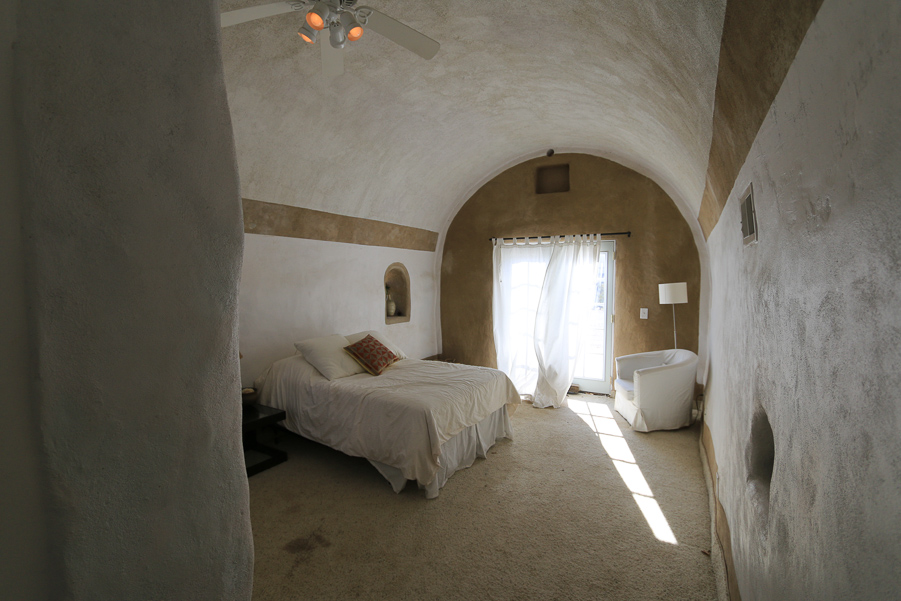 It was a fascinating adventure!
After this somewhat wild tour, we settled down to earth for a couple of sirloin steaks at the Texas Roadhouse, shown here with the beautiful, snow-capped San Gabriel mountains in the background.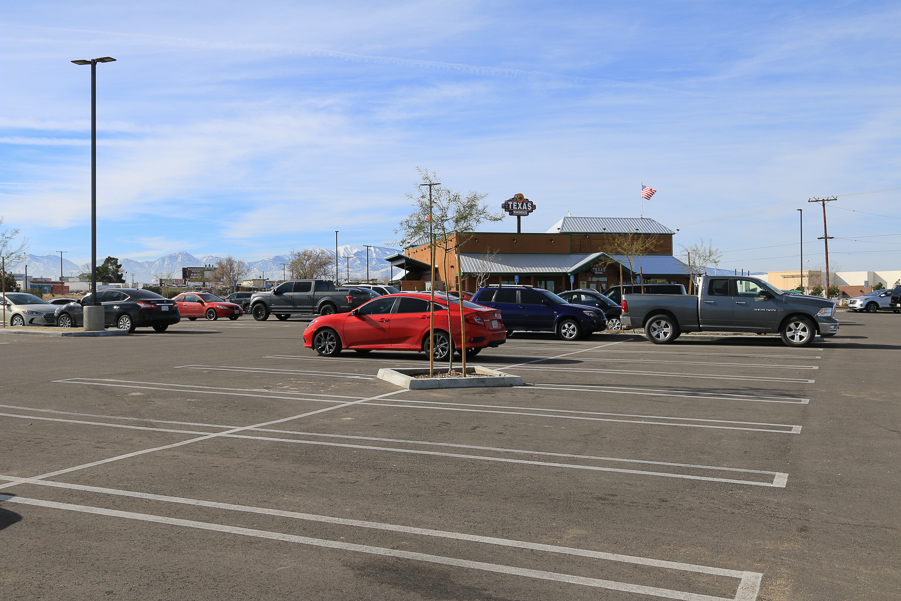 The hand-cut steaks were the most tender and flavorful that we've had in years.
We thought our adventure was over as we were driving south on the 15 freeway to return home. However, traveling around 70-75 MPH, our left rear tire blew out with a bang and I pulled off the road. Once we stopped, we looked in disbelief as our tire rolled past us and eventually went to the bottom of a 200 foot ravine. I was able to remove the wheel that was left and put on the Mickey Mouse spare to drive home. Today truly was a real adventure!