February 9, 2017 - Today we were in Los Angeles to see a museum that is new to us. The museum is the Craft and Folk Art Museum on Wilshire Blvd that opened in 1975. CAFAM is the only museum in Los Angeles exclusively devoted to crafts, folk art, and design. The current exhibitions are "Focus Iran 2: Contemporary Photography and Video" and "Chapters: Book Arts in Southern California."
Of the two exhibits, we really enjoyed this one featuring Iranian artists. Some of the images were especially moving.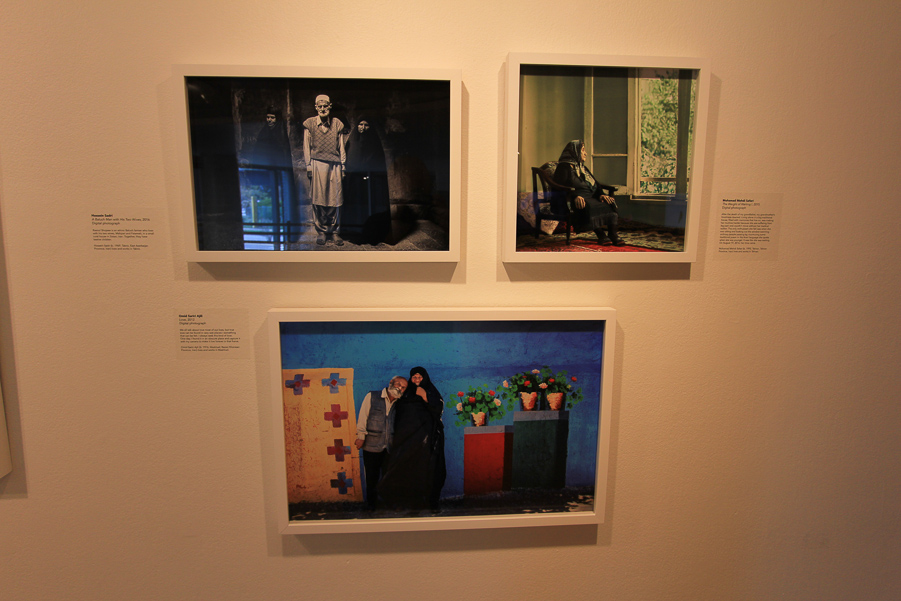 This one called "Love" shows an elderly married couple.
This one's called "The Weight of Waiting," showing an elderly grandmother mourning the lost of her husband.
This one is called "The Path."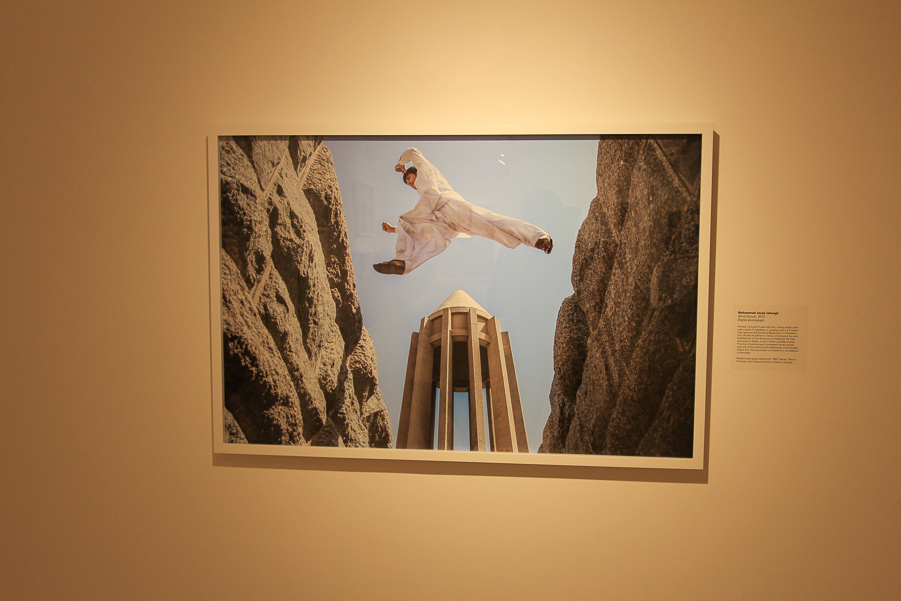 Before the museum we stopped for lunch at the nearby République restaurant, which has intrigued us for some time because of its unique architecture. Built in 1928 by Charlie Chaplin it is a Spanish influenced brick structure with gothic arches and colorful mosaic tiles. But Chaplin didn't occupy his office space there for very long, if at all. In 1924 when he was 35 years old he met Lita Grey, an aspiring actress who was only 15 years old at the time. They had an affair and she become pregnant. As he could have been imprisoned for having sexual relations with a minor, they secretly married in Mexico to avoid a scandal. When they divorced three years later, Lita was awarded the unfinished building as part of their settlement agreement. The atmosphere is wonderful and the food is excellent. Judy had their "Dry-Aged Beef Burger" with cheese, caramelized onions and unbelievably good French fries. I had their "Soup, Salad, Sandwich" special, that offered a grilled cheese sandwich, Minestrone soup and a baby kale salad. The desserts are great as well, so we bought a chocolate croissant to go. This is a really fun restaurant!