March 6, 2019 - Wednesday - The rains continue here in SoCal but that didn't stop us from driving to Pasadena, CA to see the California Art Club's 108th Annual Gold Medal Exhibition. The California Art Clubís signature exhibition of contemporary and traditional fine art spotlights more than 300 sculptures and paintings of genres ranging from landscapes and seascapes to figures and still lifes. The exhibiting artists include nationally renowned representational artists who have been active in expanding interest in the California Impressionist heritage associated with the organizationís founding in 1909.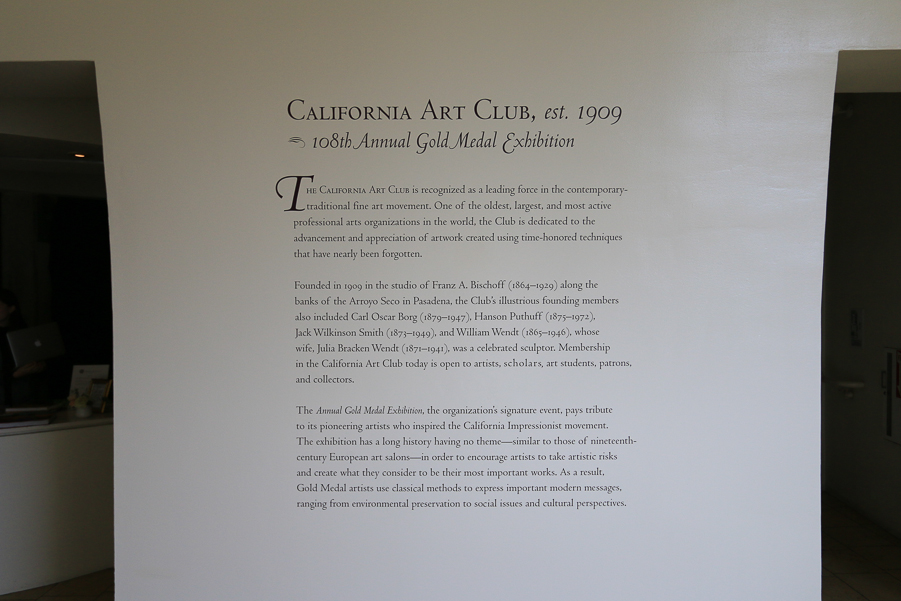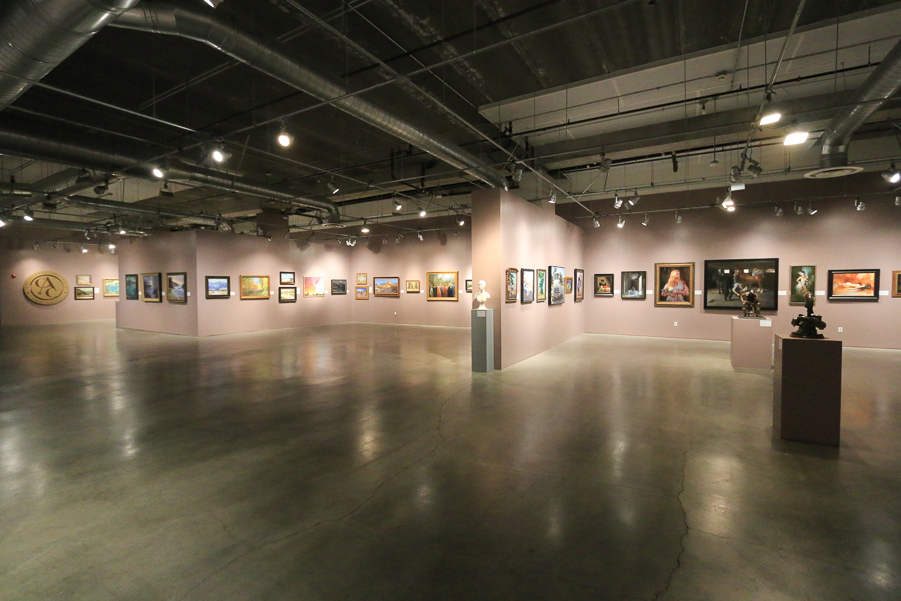 I've only cropped a few pictures so that the artist's name is visible in most of the shots.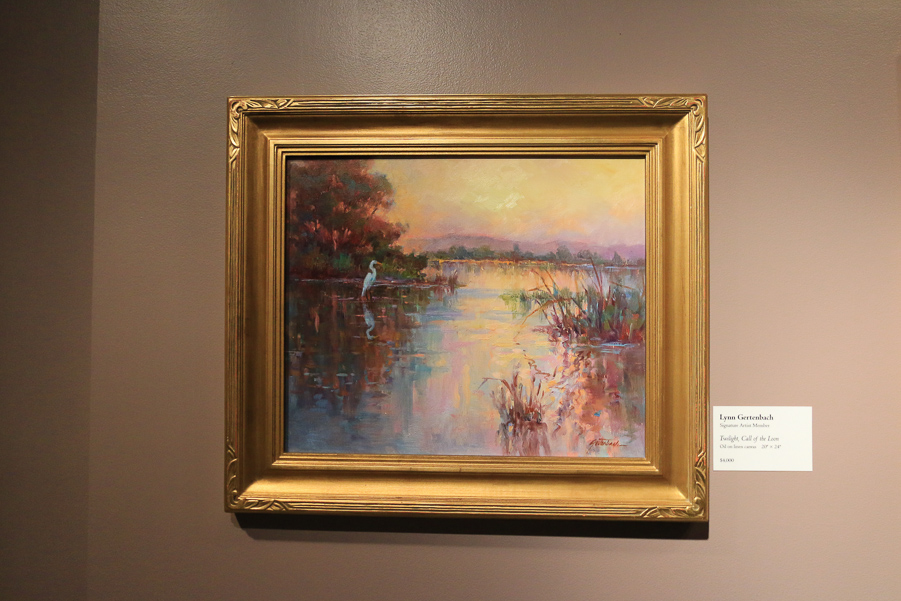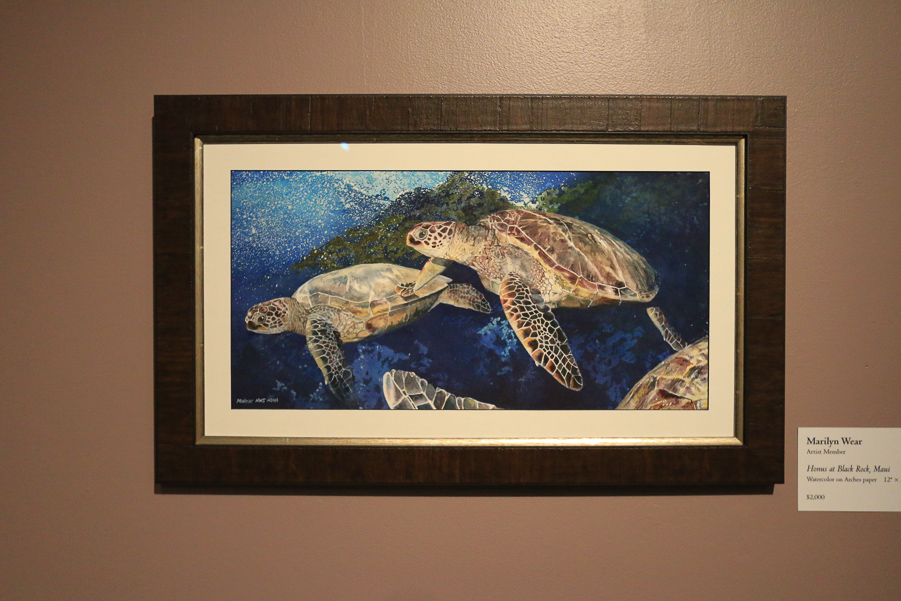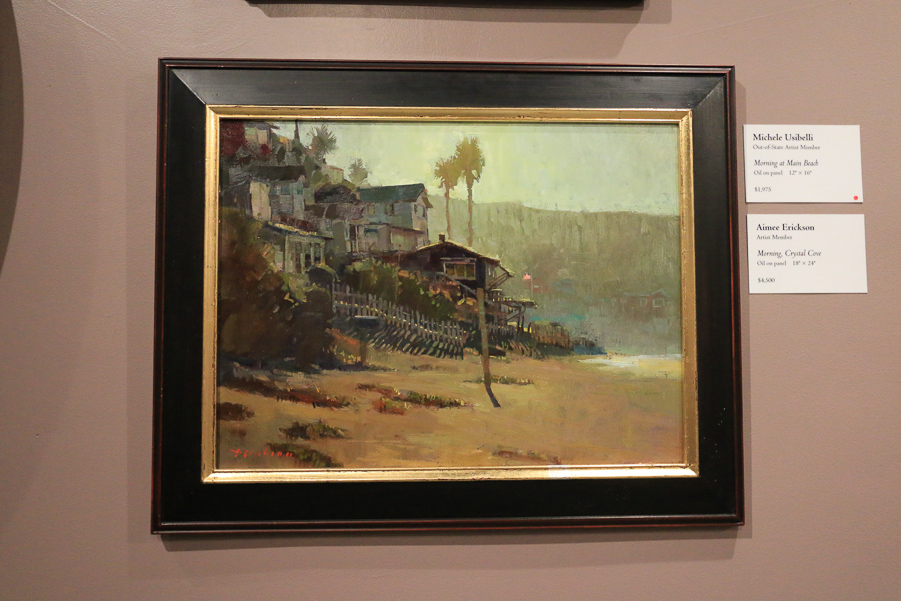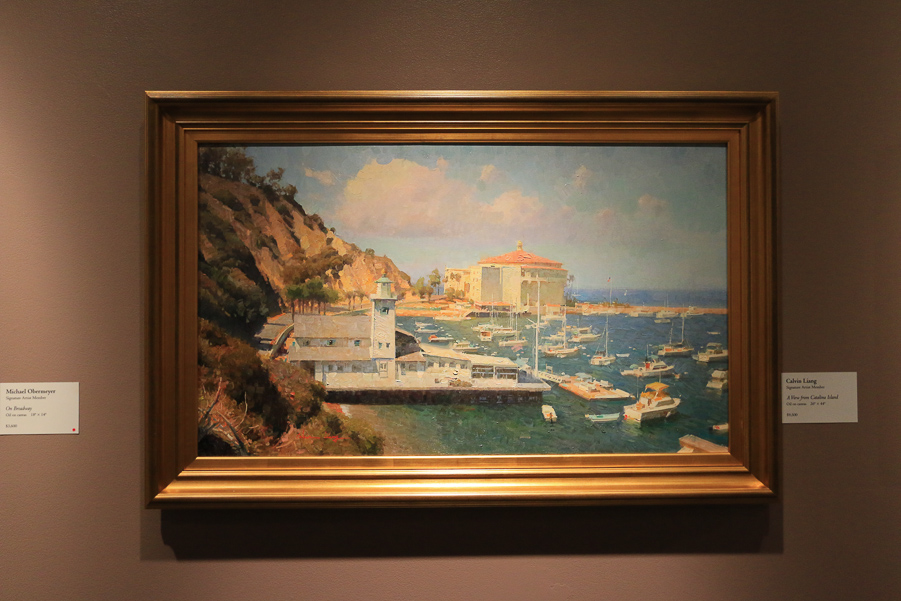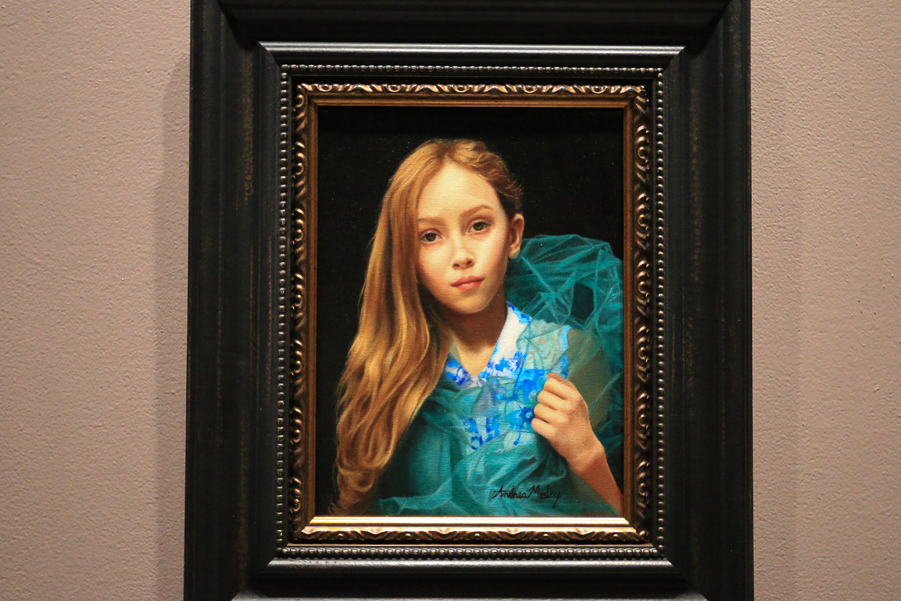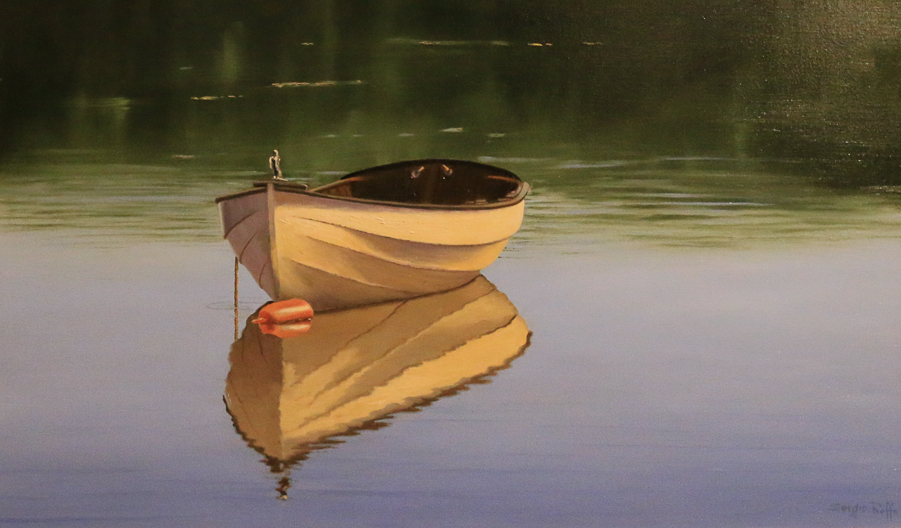 It's a wonderful exhibition of many very talented artists. Everything was for sale, with prices ranging from $500 to $32,400.
Before going to the museum we had lunch at the Roy's restaurant in Pasadena. Roy's is an upscale American restaurant that specializes in Hawaiian and Japanese fusion cuisine that was founded by James Beard Foundation Award Winner Roy Yamaguchi in 1988 in Honolulu, Hawaii. After I had eaten at their location in Las Vegas sometime in the mid-1990's, I've always wanted to go again with Judy. Well, twenty some odd years later, we made it!
Our appetizer was "Lobster Potstickers" with spicy Togarashi miso butter sauce.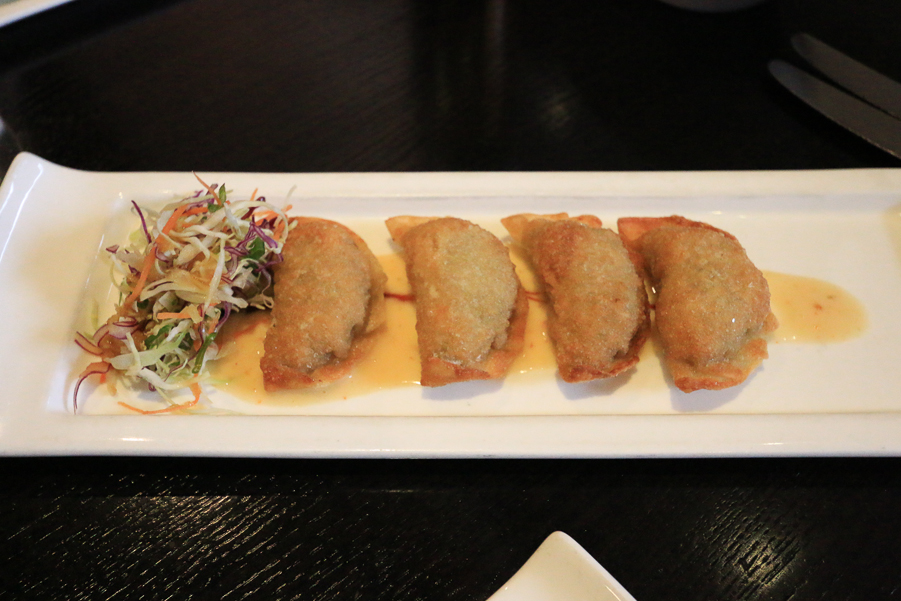 Roy's has special lunch plates that are served with a green salad, miso soup, pineapple fried rice and fresh baked Macadamia cookies. One of the plates was their "Roasted Macadamia Nut Crusted Mahi Mahi," with a lobster cream sauce.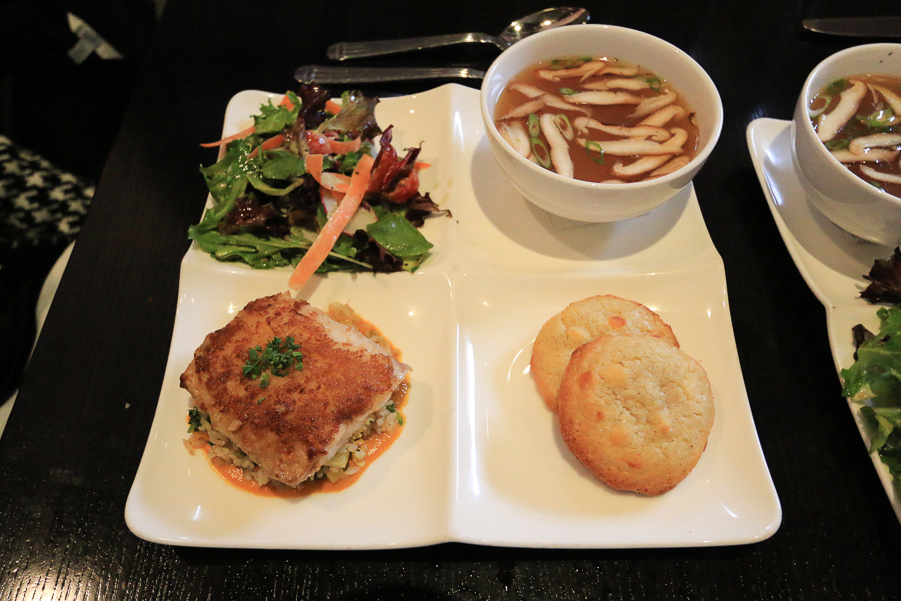 The second plate was their "Teppanyaki Shrimp" with a red dragon sauce.
The food was wonderfully different and a real hit. It was a great day, even with the rain.