October 12, 2023 - Thursday - Today we were in Brea, CA to see the museum operated by the local historical society. The Brea Museum & Historical Society is located in historic City Hall Park at Brea Boulevard and Elm Street.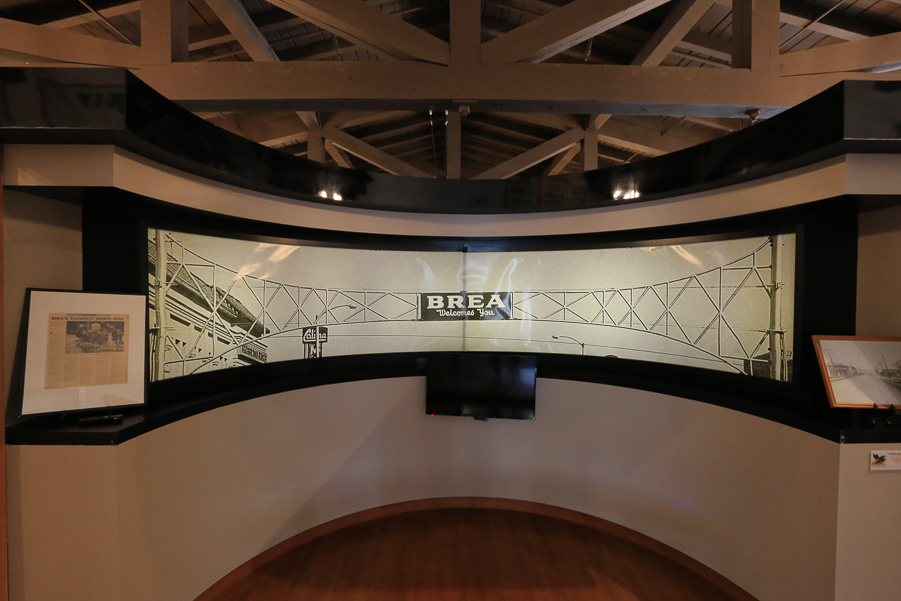 The building was originally home to the local American Legion Post.
The museum has many artifacts as well as some beautiful photographic enlargements. Brea was both an agricultural and an oil town.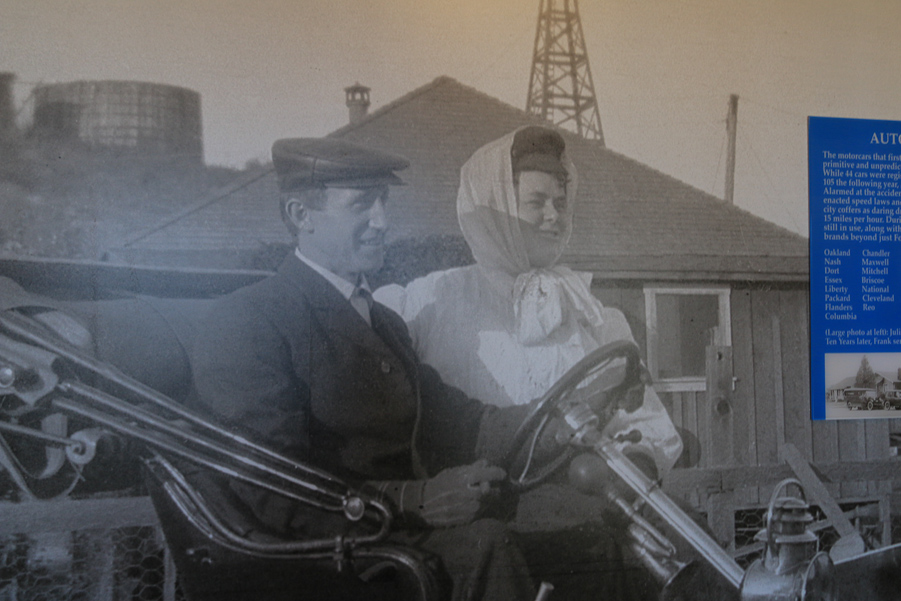 The Brea Theater succeeded the Red Lantern, look at these prices!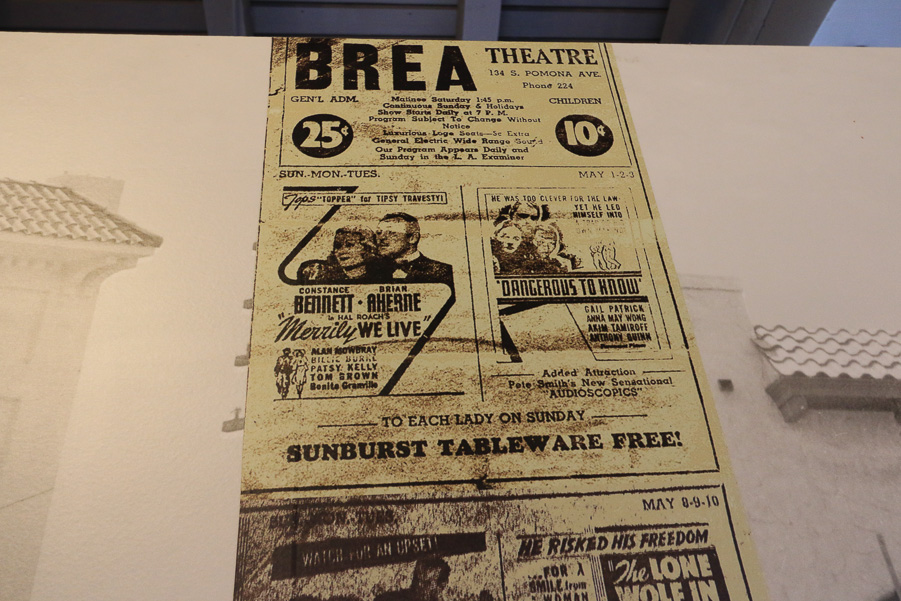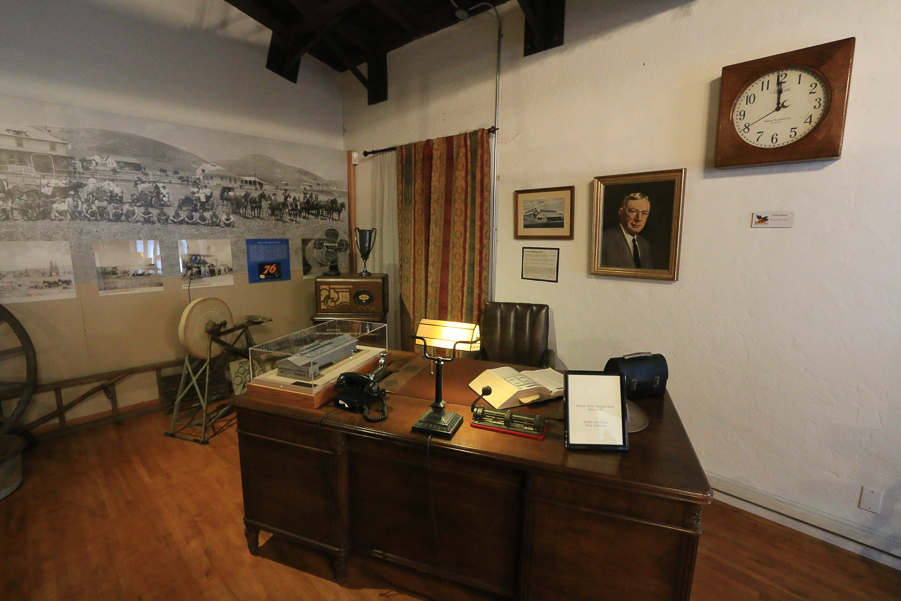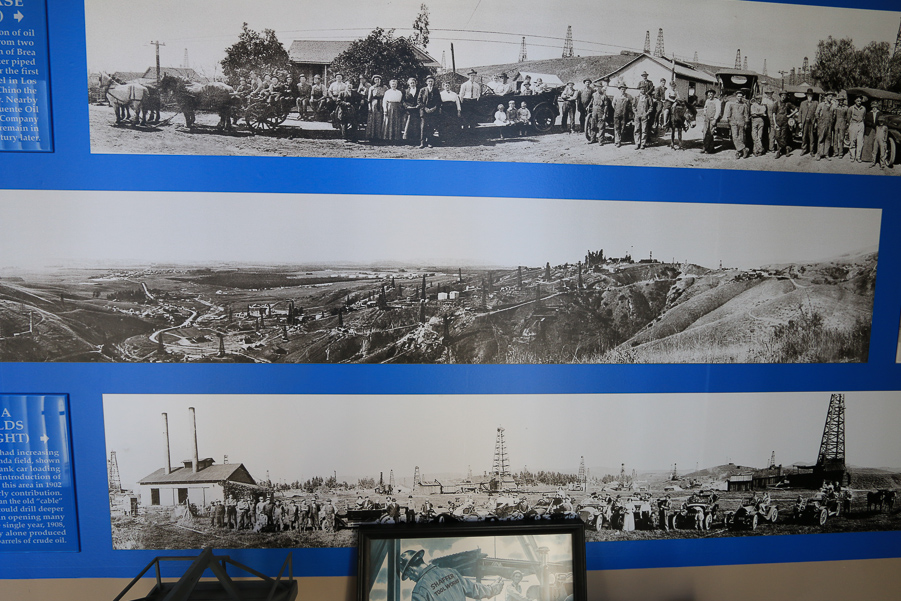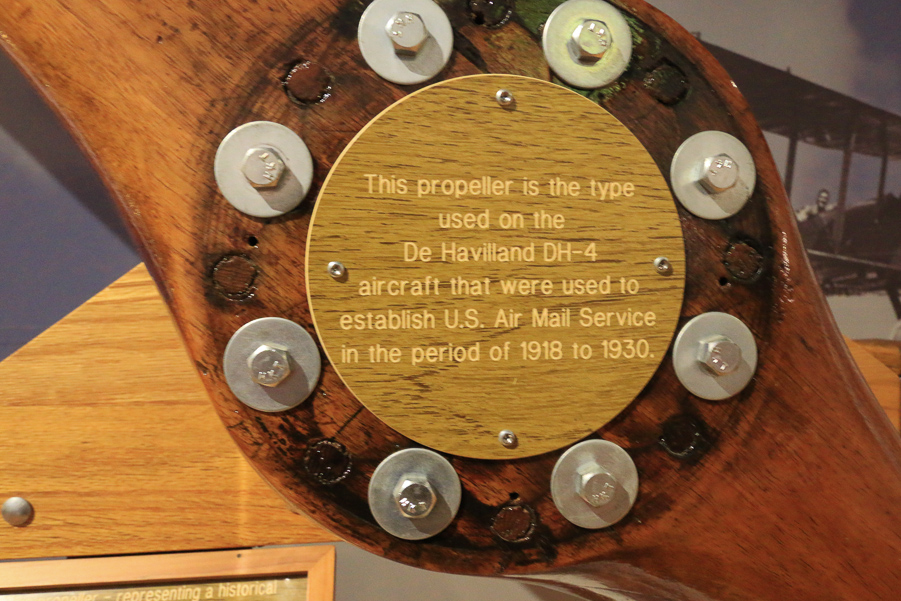 The American Legion window survived through the building's use as first the Fire Department and then the Police Department took over.
In 1924 there was a big baseball game here when Babe Ruth showed up to play.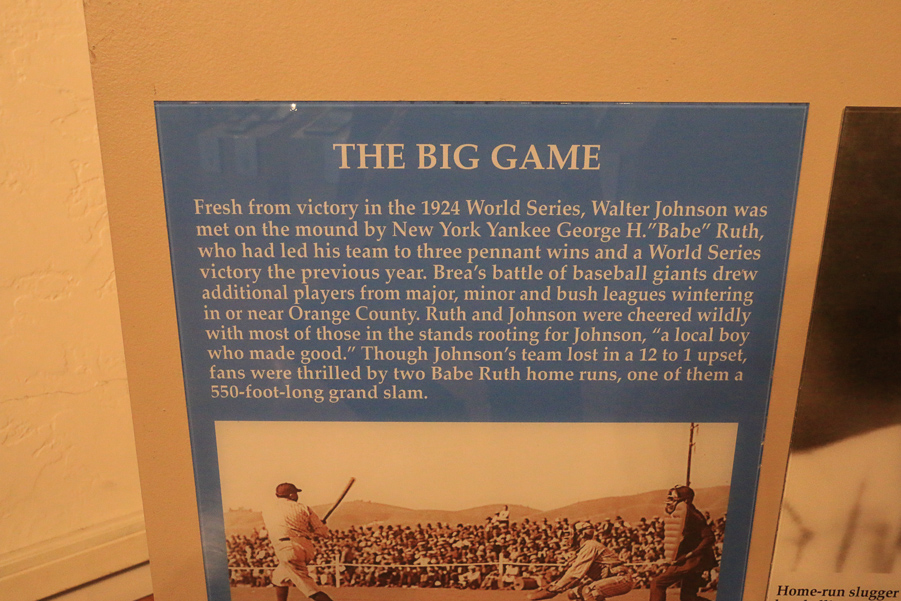 That day the schools were cancelled and all businesses closed. The whole town showed up for the game.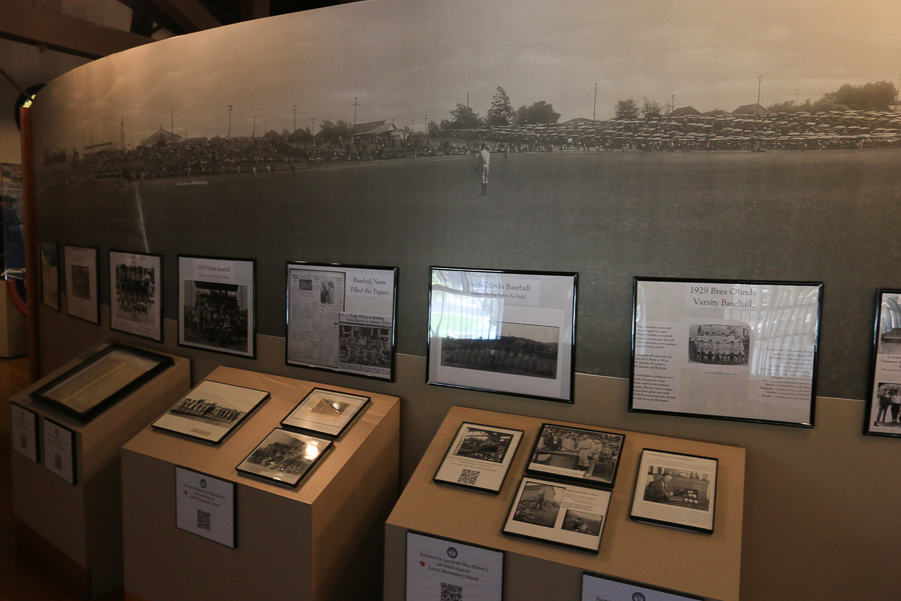 The old City Hall building.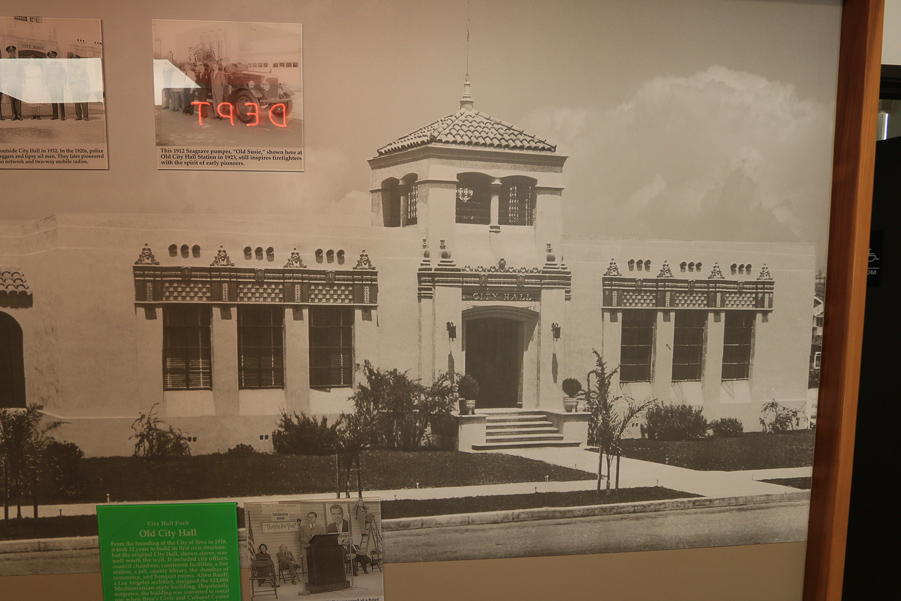 Downstairs is the original town jail.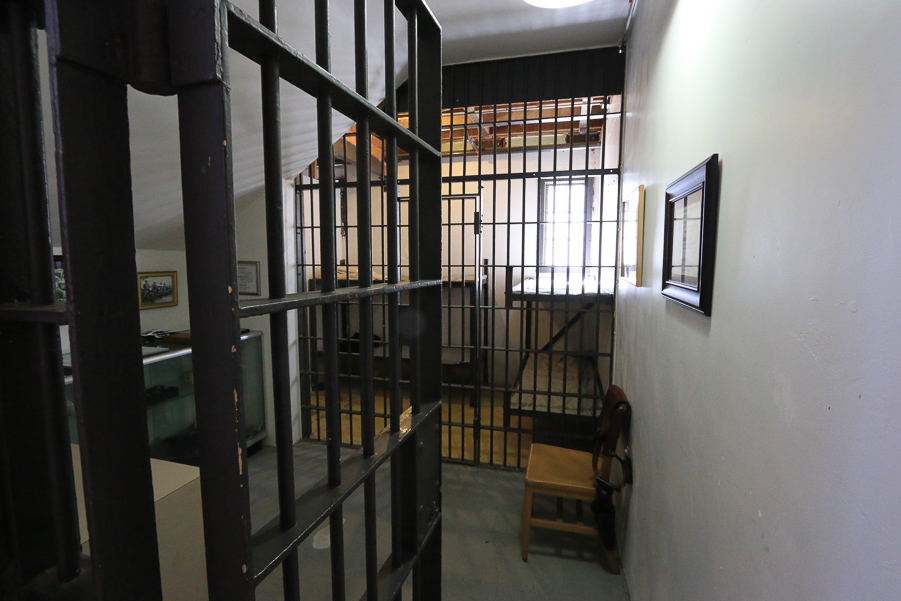 It's a beautiful building.
Outside the museum is City Hall Park.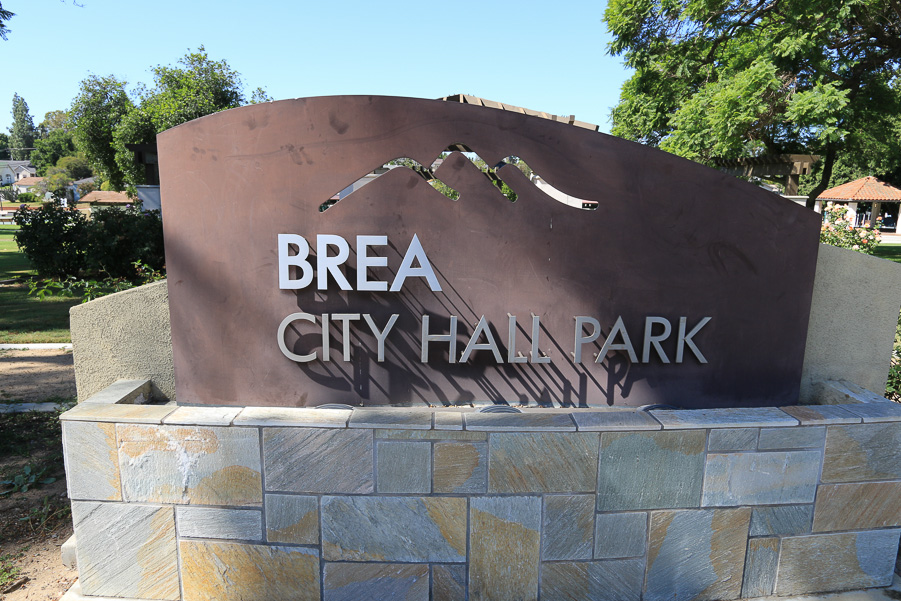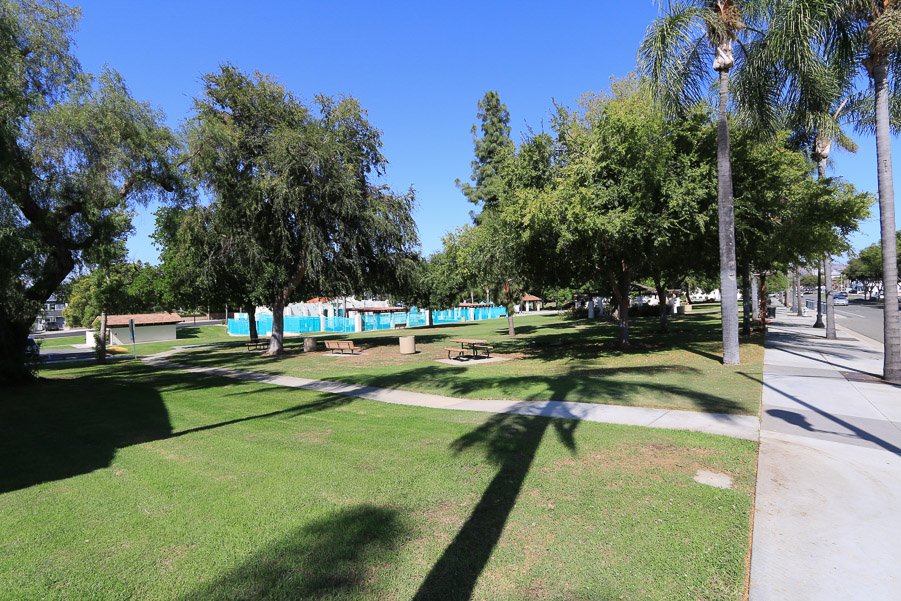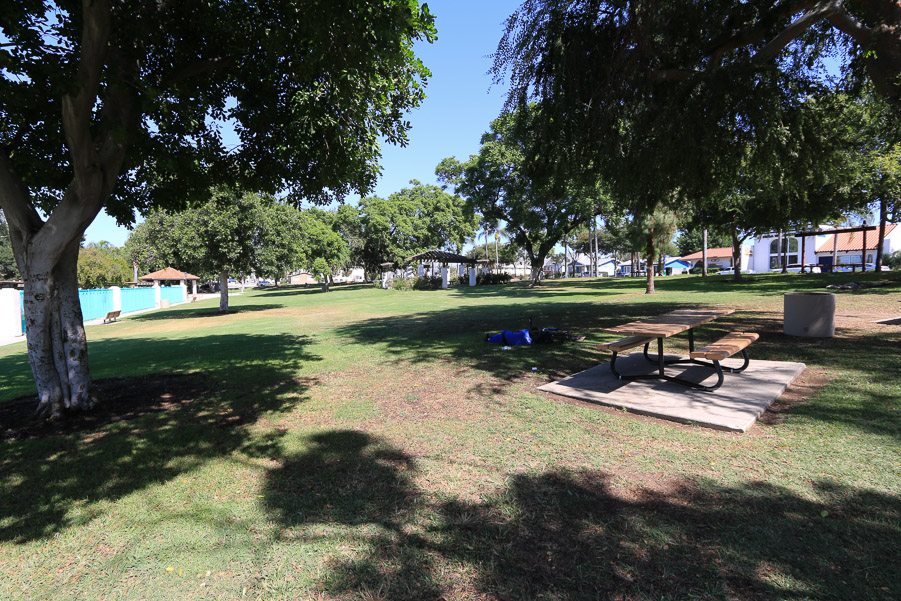 It was a lovely adventure.
Before the museum we tried a new restaurant for us called the Olive Pit, which is located right up the street.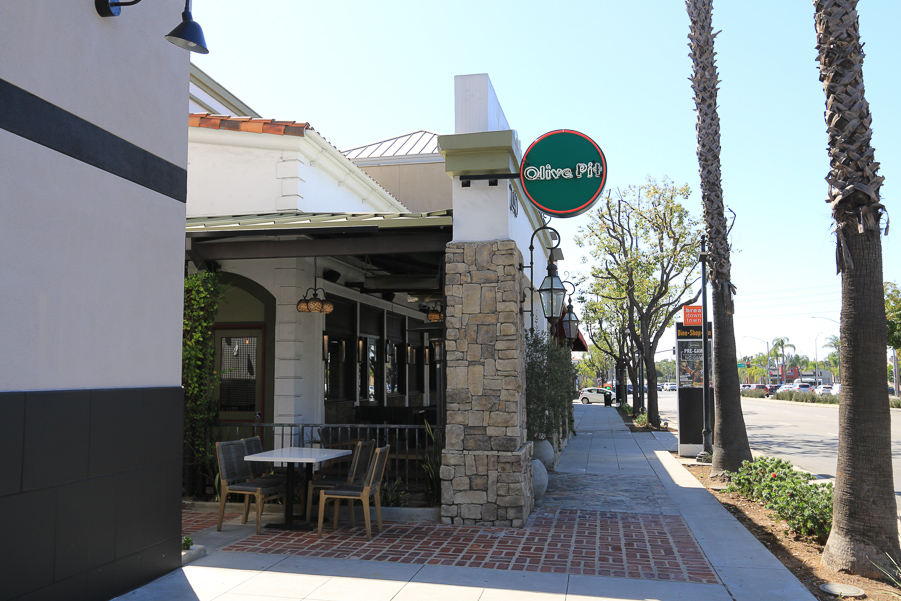 Judy had their Grilled Chicken Gyro with lettuce, marinated tomato, feta, rice, pickled red onions, green olive pesto, and tzatziki in a whole wheat flat bread. Her side was Tabouli.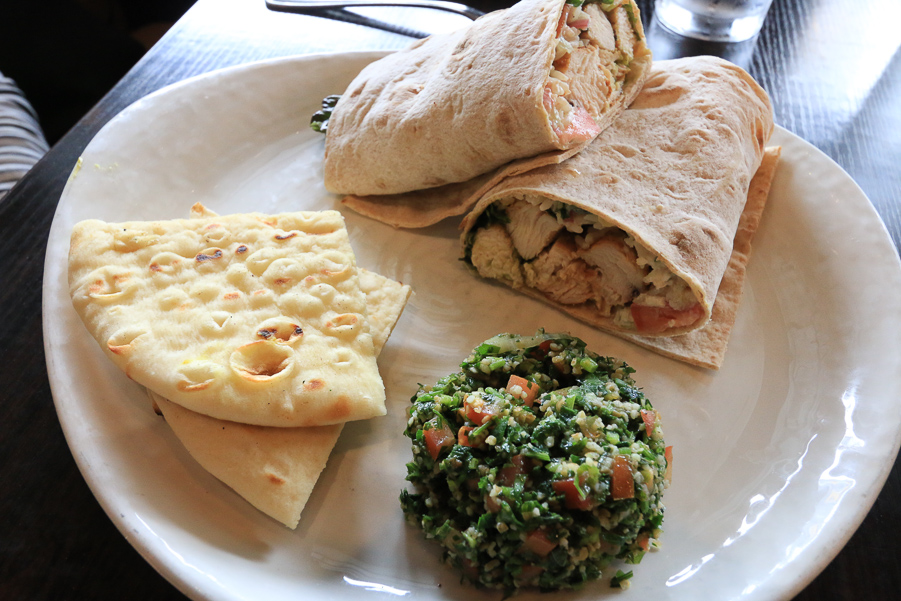 I had their Moussaka with potato, ground lamb, tomato, eggplant and béchamel. It reminded me of the Z Restaurant in lower Manhattan that I used to go to. It was Jackie O's favorite as well, but we dined there separately.