August 3, 2016 - Today we were in Glendale to visit the Brand Library & Art Center. The library was originally the home of Leslie Coombs Brand (1859-1925), who is often called the father of Glendale because of the role he played in the development of the City in the early 1900's. The mansion, named Miradero, was built in 1903 and is located in the foothills overlooking Glendale and the San Fernando Valley. In Spanish, Miradero means a high place overlooking an extensive view.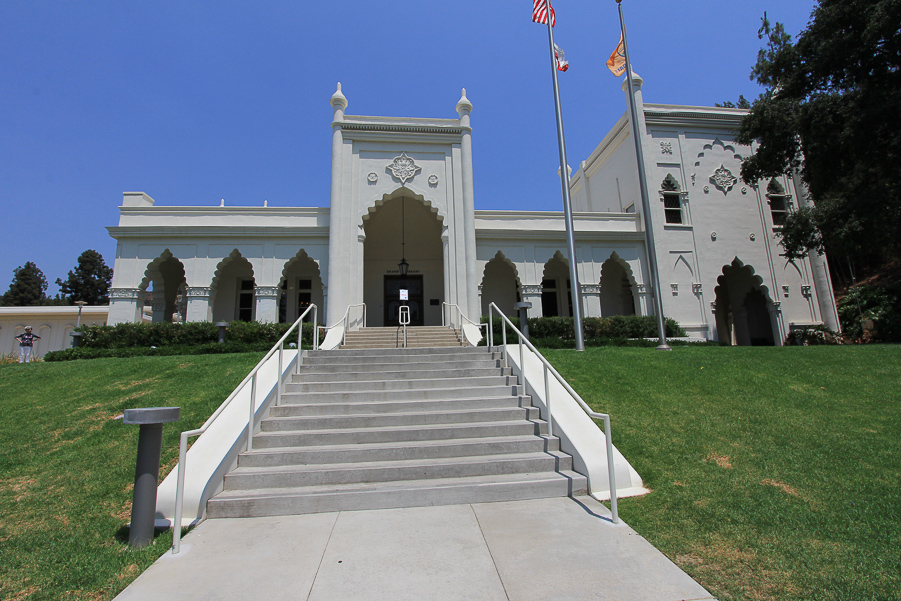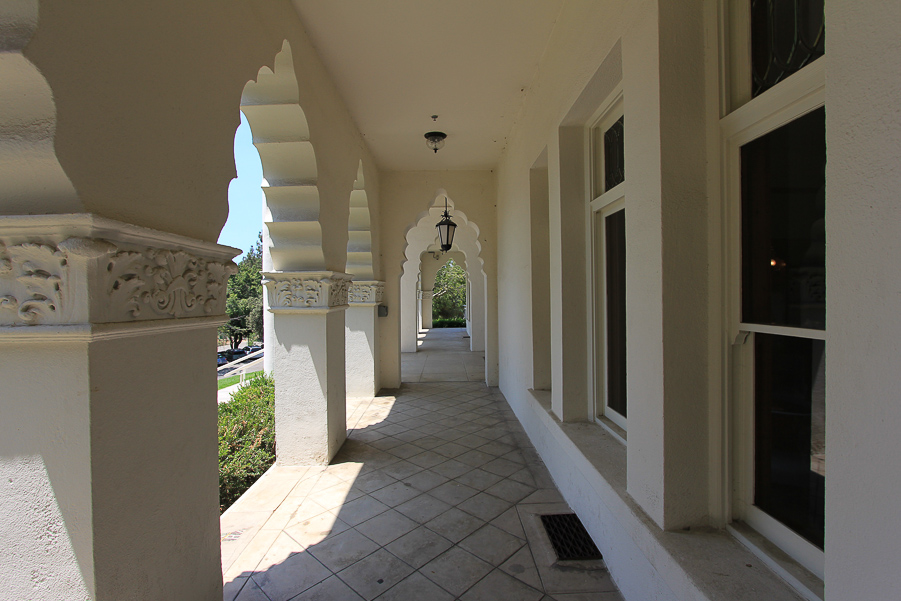 This is the view overlooking Glendale seen from the front door.
The grounds surrounding the home now is Brand Park. There is a Japanese Tea House here with a pond full of koi and turtles, as well as other historical structures that have been moved here for preservation. The park is beautiful with lovely shade trees.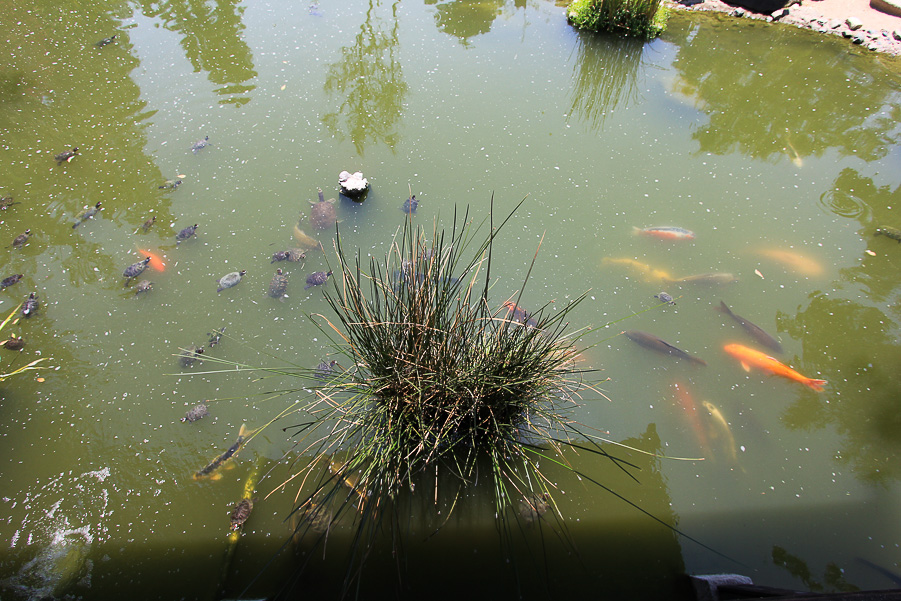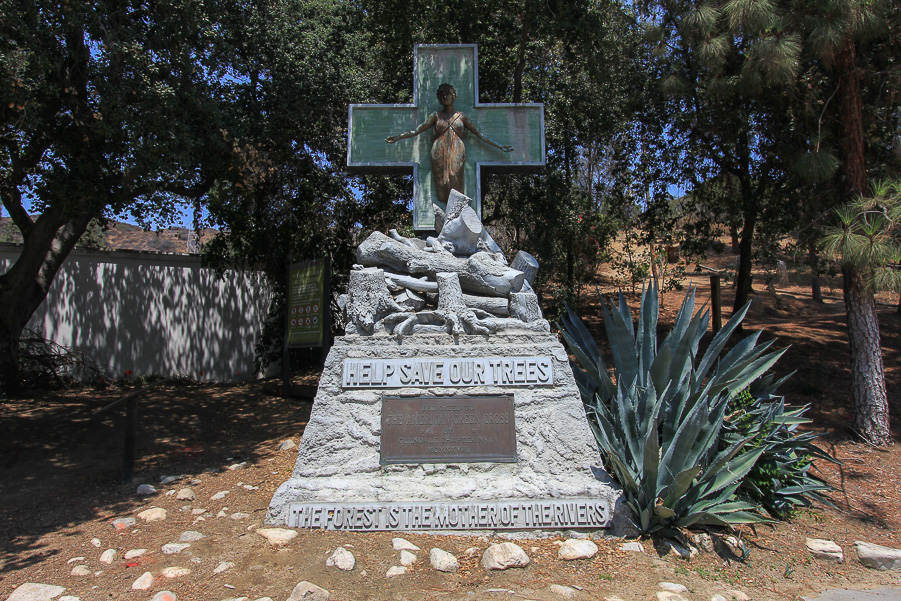 This library is devoted exclusively to music and art, so there aren't any "normal" library books here. All of the books are either music related or art related. The recorded music collection is extensive and patrons are allowed to borrow up to 100 CD's at a time. Mr. Brand's living quarters serve as the venue for the various study rooms.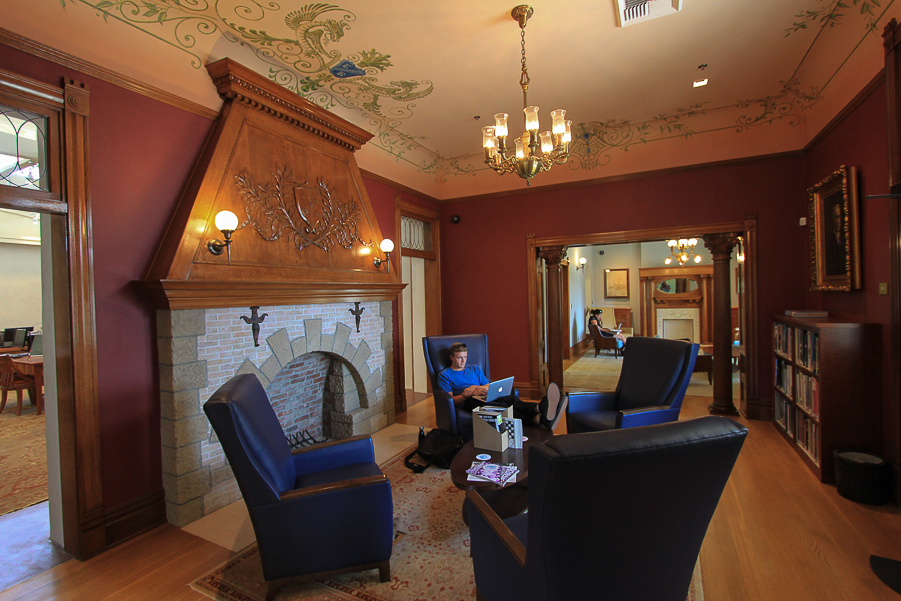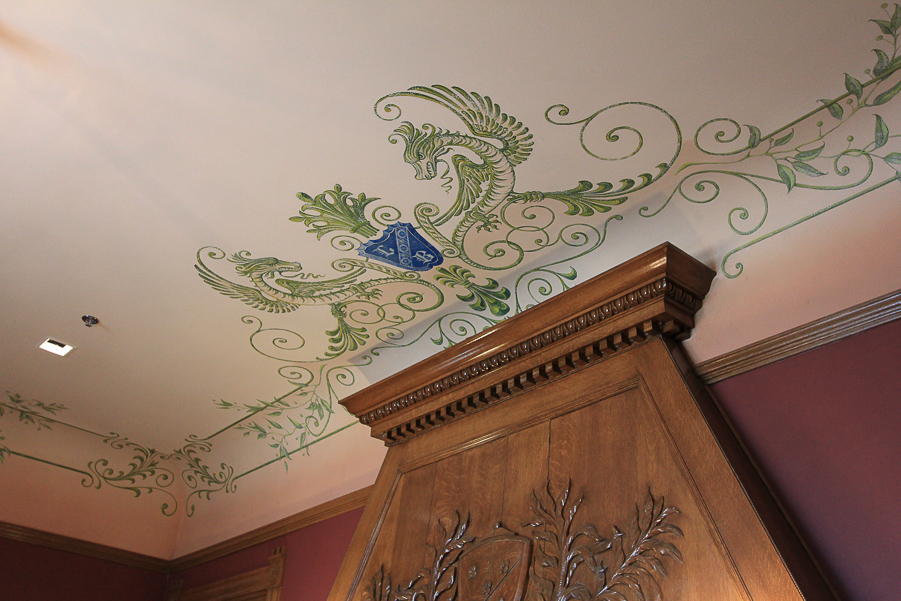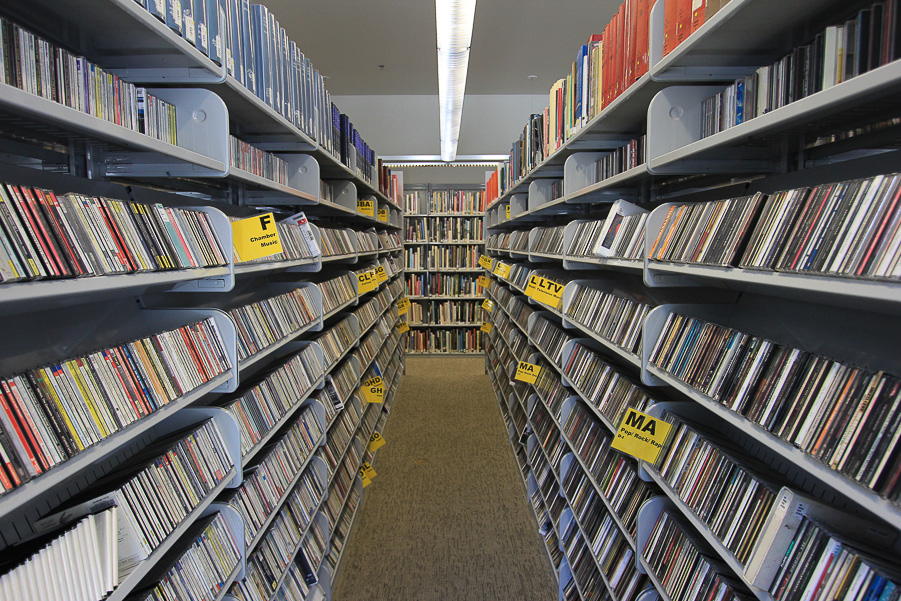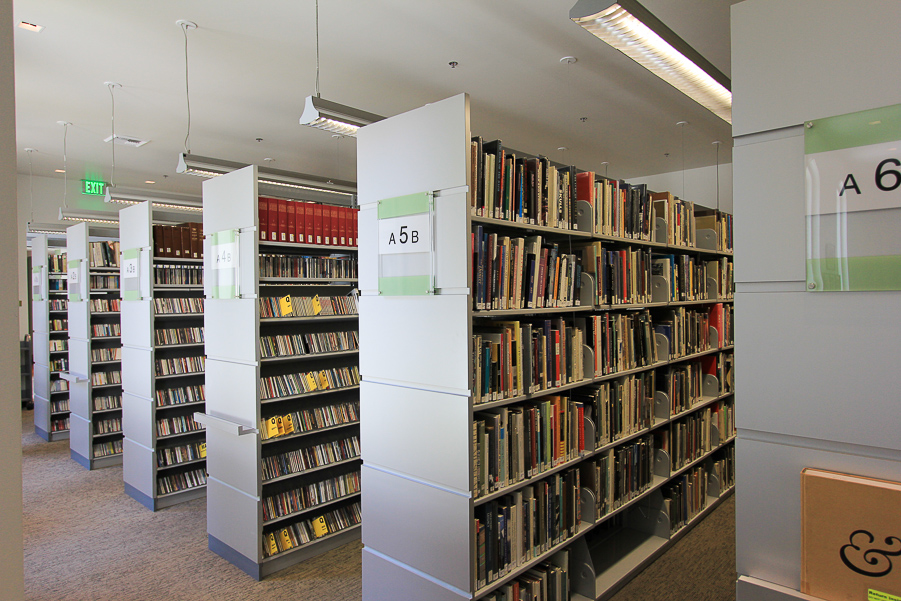 A new addition to the home provides gallery space, artist studios, a recording studio and a recital hall. The art galleries offer both permanent and temporary exhibitions.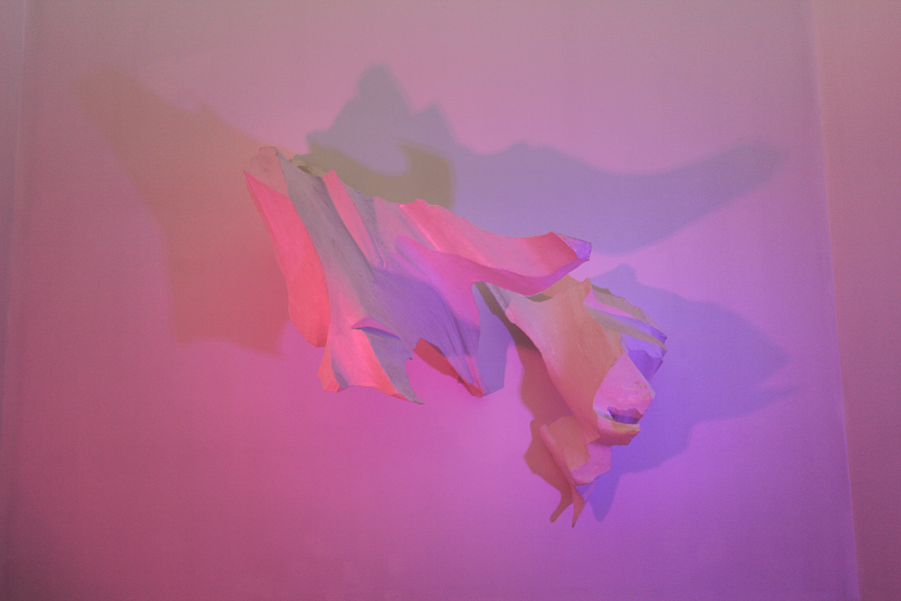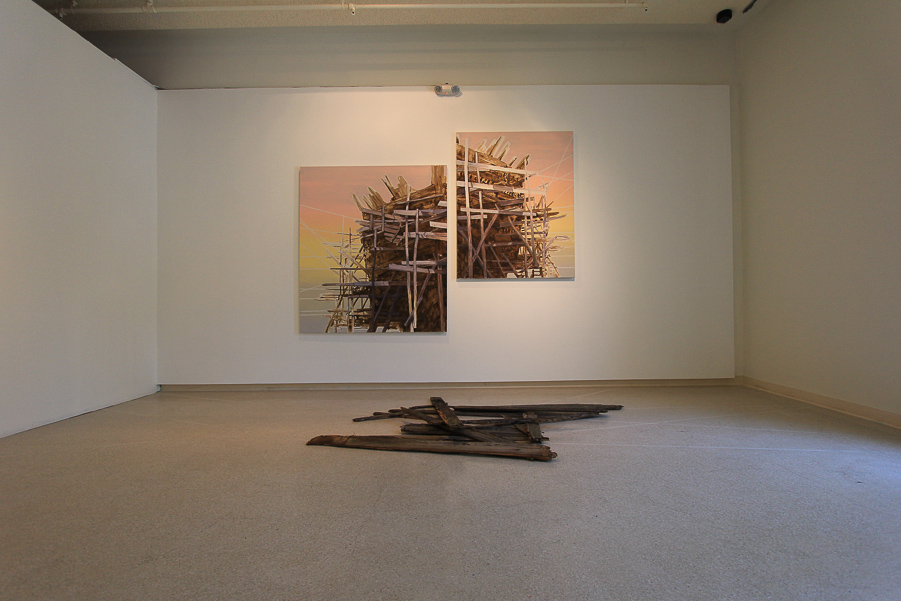 The Brand Library & Art Center is certainly unique when compared to most libraries because of its specialization.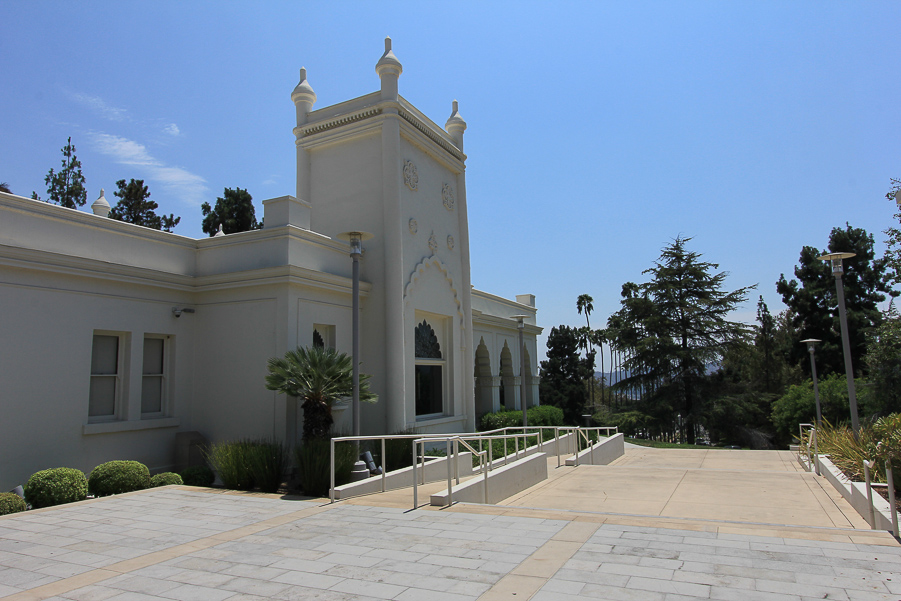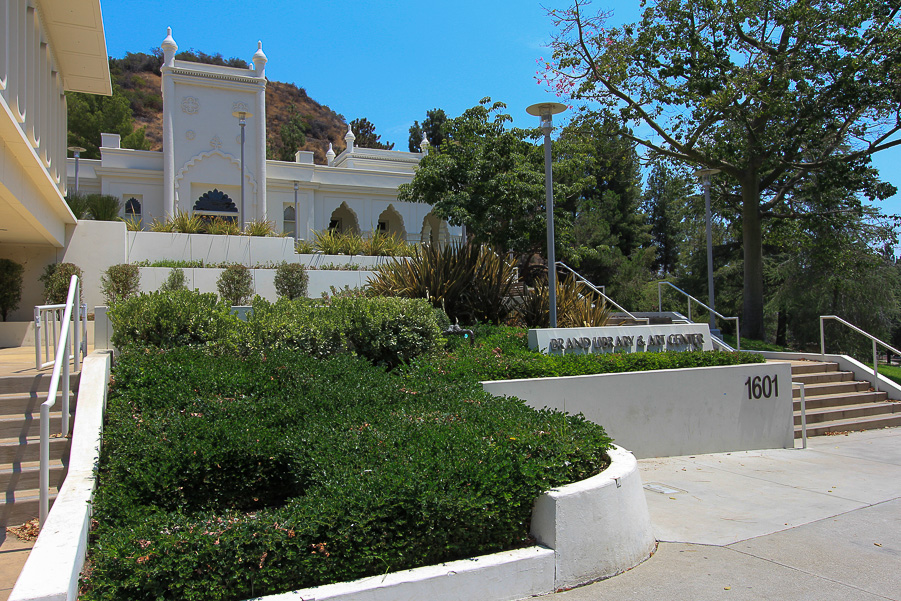 Before the library, we had lunch at Foxy's in downtown Glendale. Although our fish & chips weren't award winning, everything was very good and the atmosphere here is always pleasant. We were both very impressed with the library.