September 2, 2021 - Thursday - Today we were back in Santa Ana, CA to see the latest exhibit at the Bowers Museum. Gayle Garner Roski (1941-2020) felt blessed every day to live in Los Angeles. With her passing in October of 2020, the Bowers Museum pays homage to her with "The Gift of Los Angeles: Memories in Watercolor by Gayle Garner Roski." The exhibition is a look at her life, primarily through a group of forty-four watercolors of Los Angeles and some special sites just beyond its borders.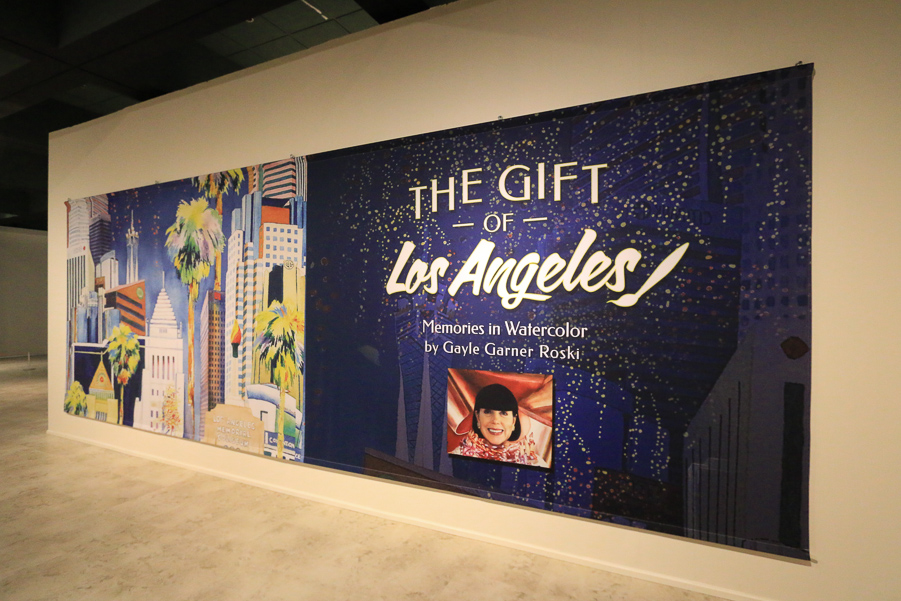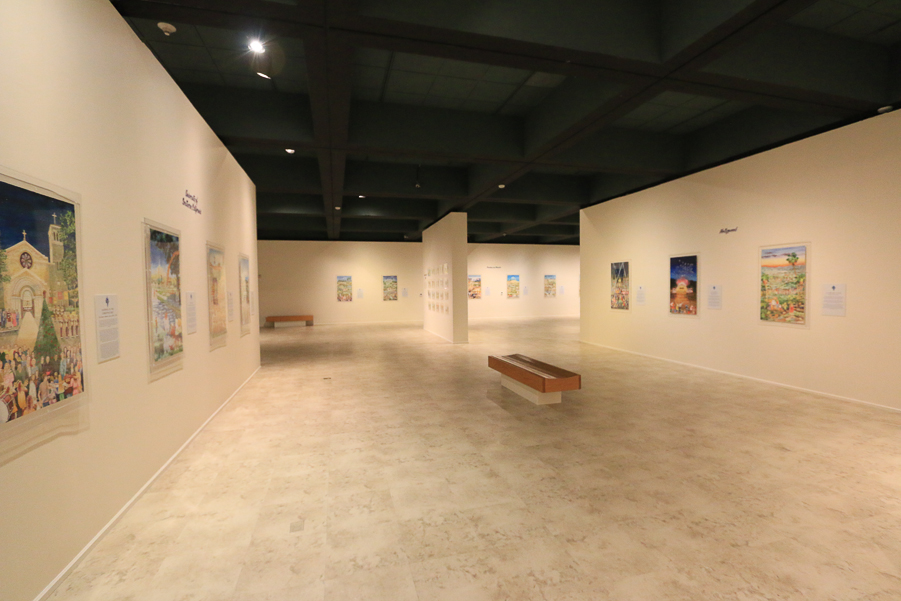 This is a reconstruction of her studio.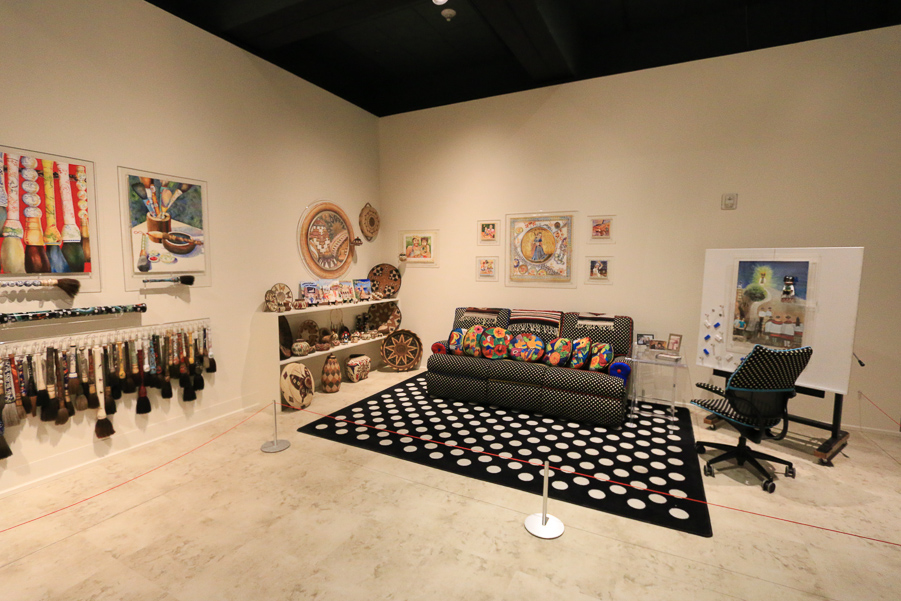 As you'll see in the paintings below, she certainly paid homage to the major landmarks in Los Angeles. Additionally, she personalized most of her paintings with people she knew, including herself. And lastly she conveyed a sense of excitement with each landmark.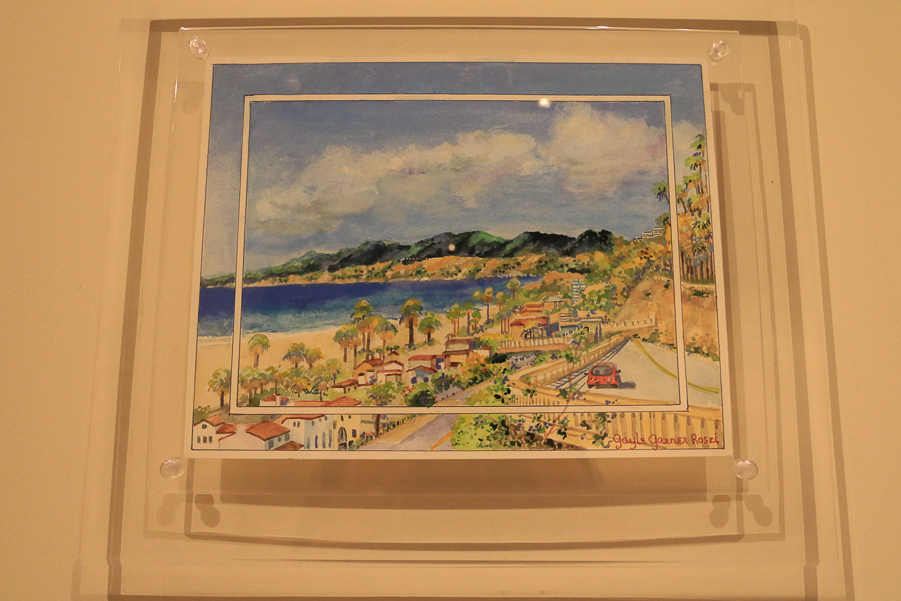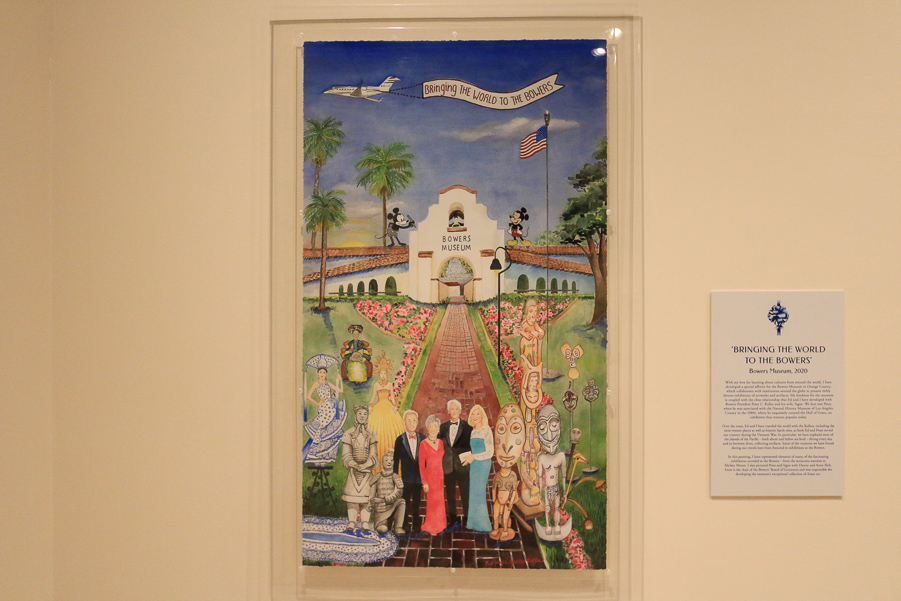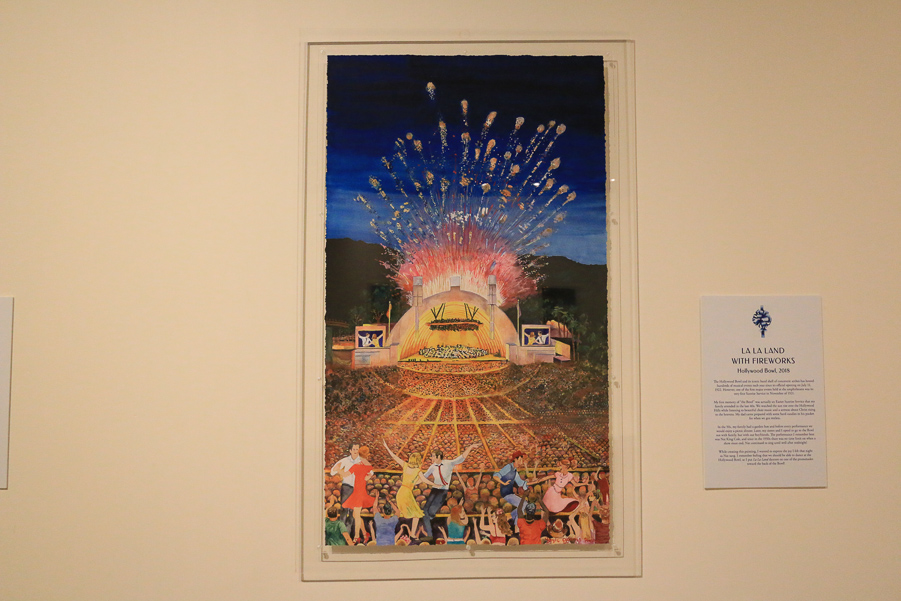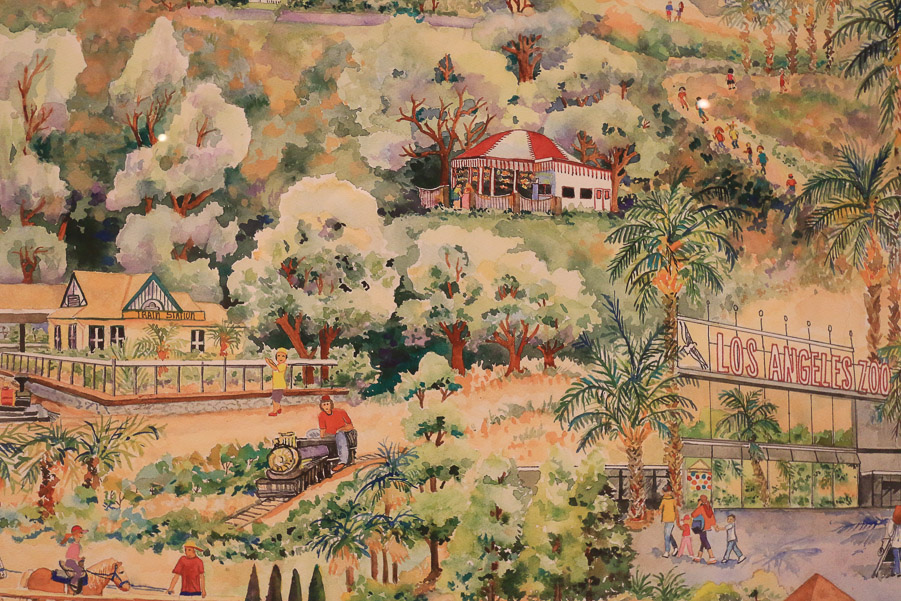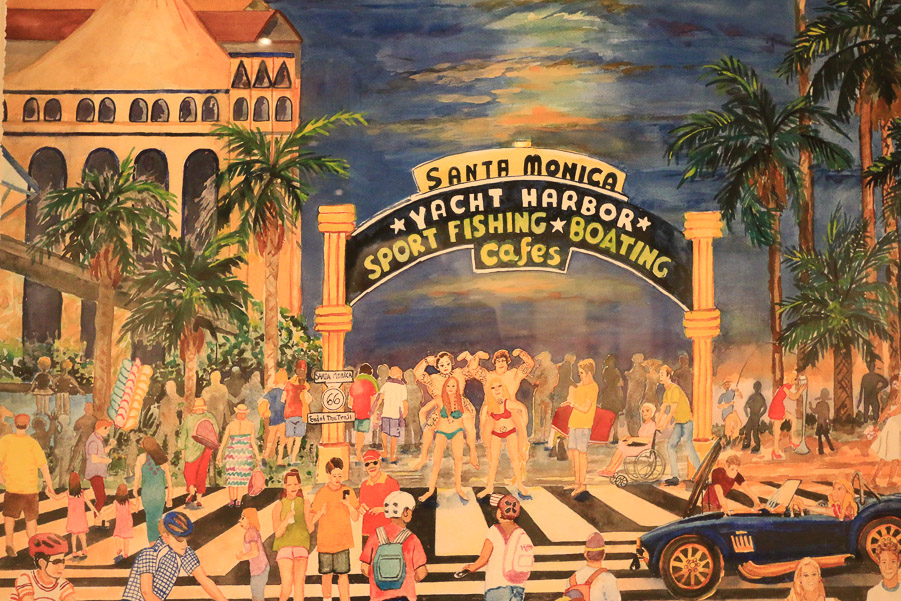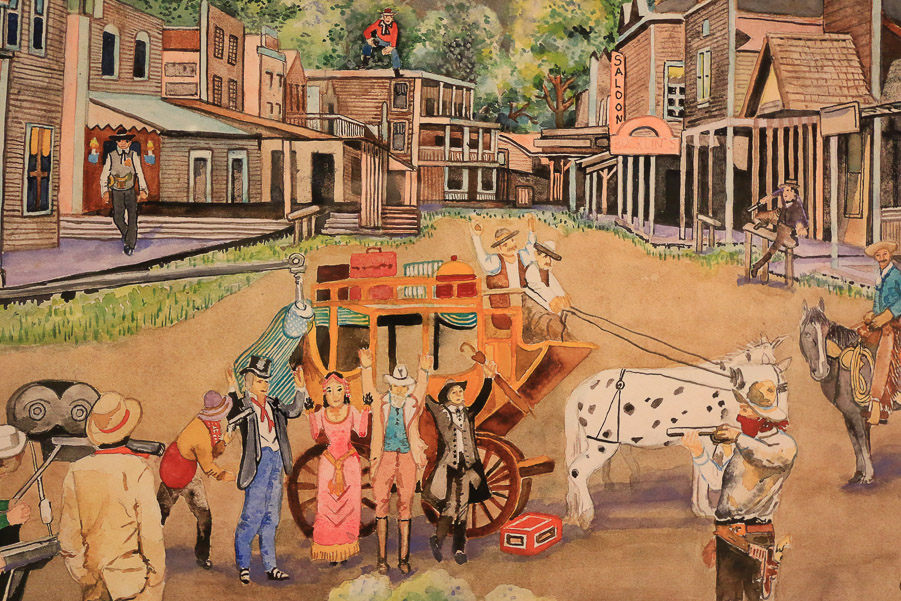 Gayle completed many of the paintings in the exhibit during 2020 and she continued to work until her death in October 2020 from ALS.
Before the exhibit we had brunch at a lovely, little French cafe in Santa Ana called La Petite Sourie.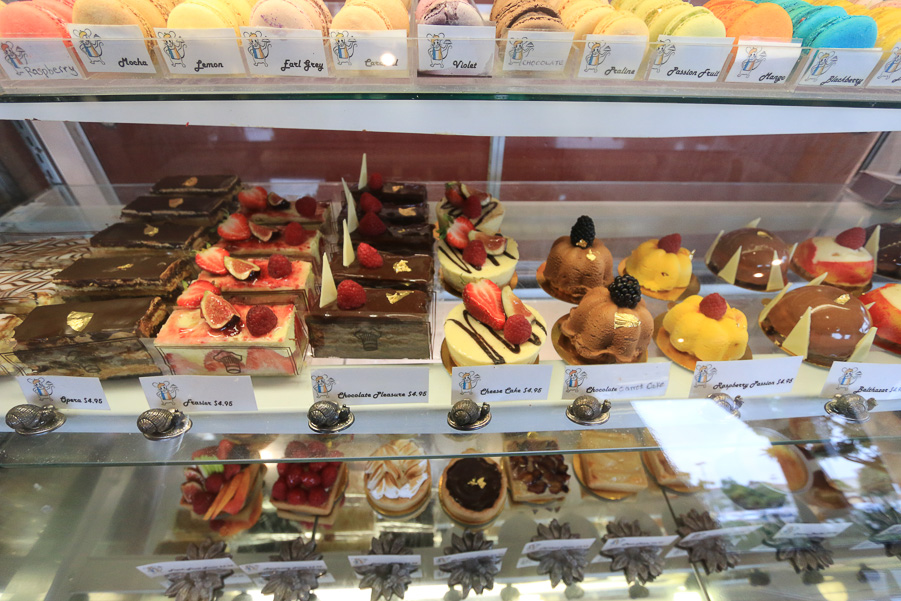 We both had paninis today and mine was proscuitto, Swiss cheese and tomato.
Judy's choice was their spicy chicken with roasted chicken, Chipotle, Swiss cheese, and pickled jalapenos.
We loved the exhibit and the food.