September 19, 2021 - Sunday - Today we returned to the Bowers Museum in Santa Ana, CA to participate in their Autumn Moon Festival. The Autumn Moon Festival is a traditional festival celebrated by many East and Southeast Asian people. It is the second most important holiday after Chinese New Year with a history dating back over 3,000 years, when the Emperor of China worshipped the moon for bountiful harvests.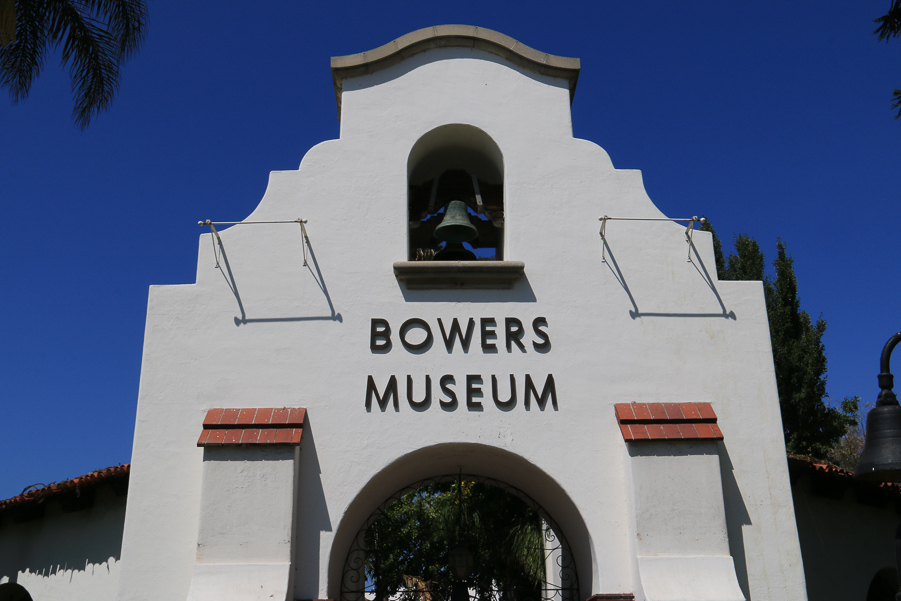 We caught the first three acts before heading home, a Kung-Fu demonstration, traditional Vietnamese dancers and Chinese fusion music.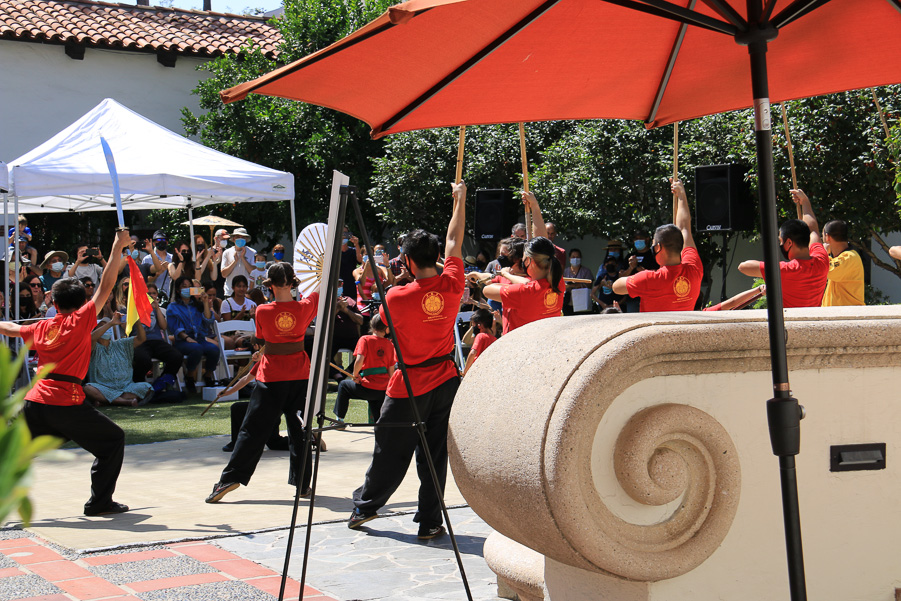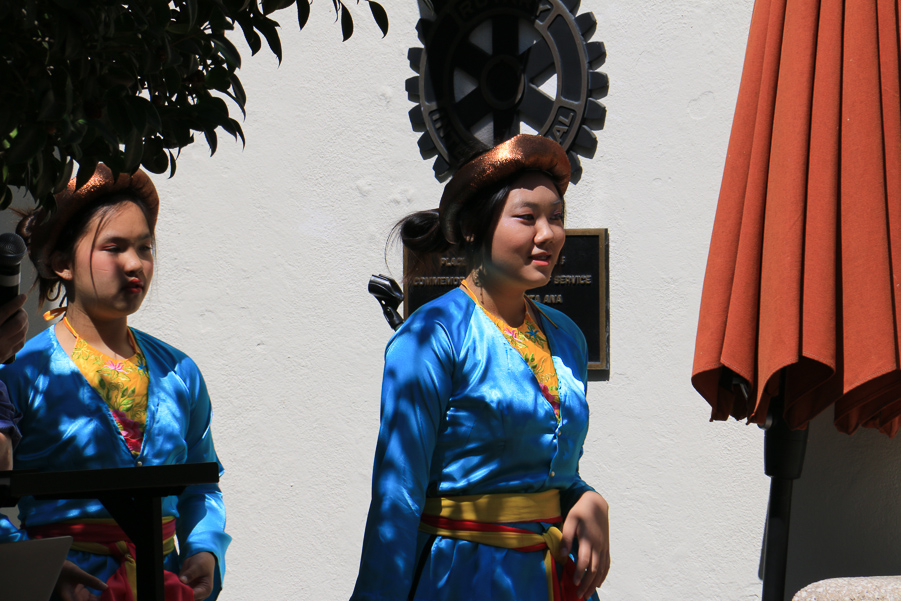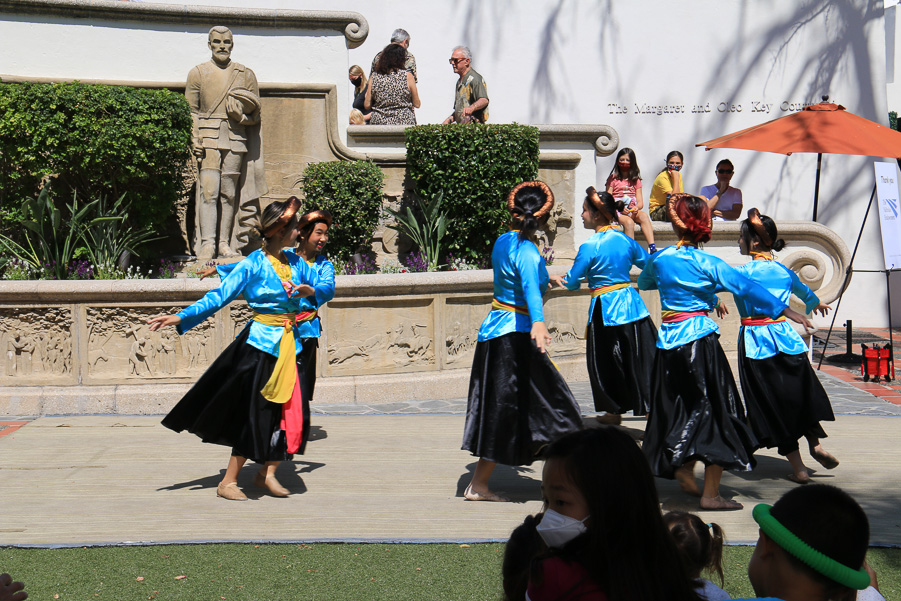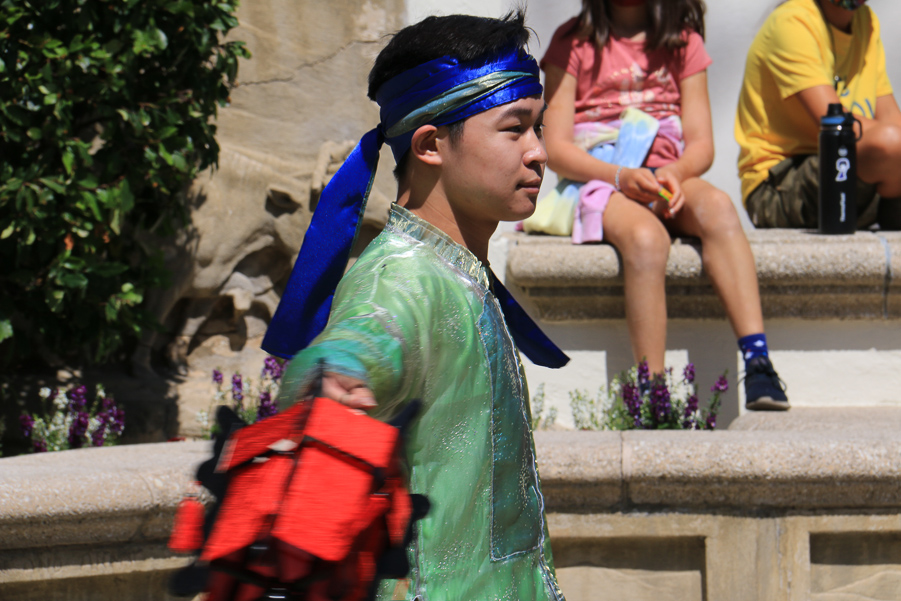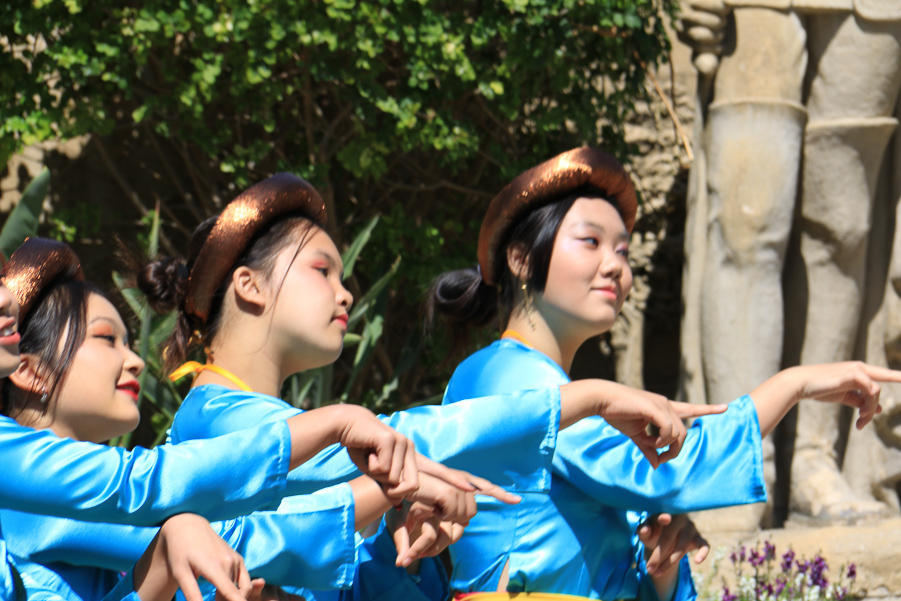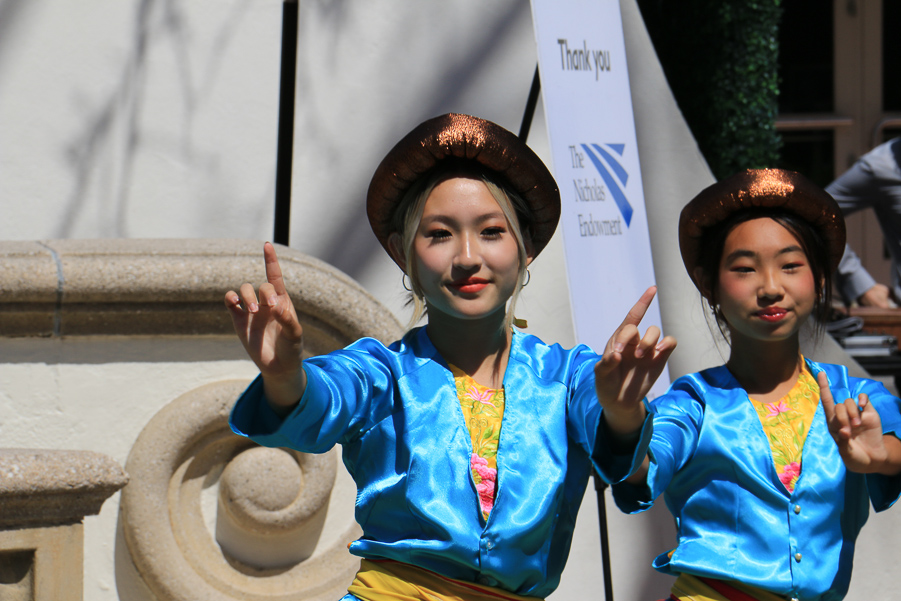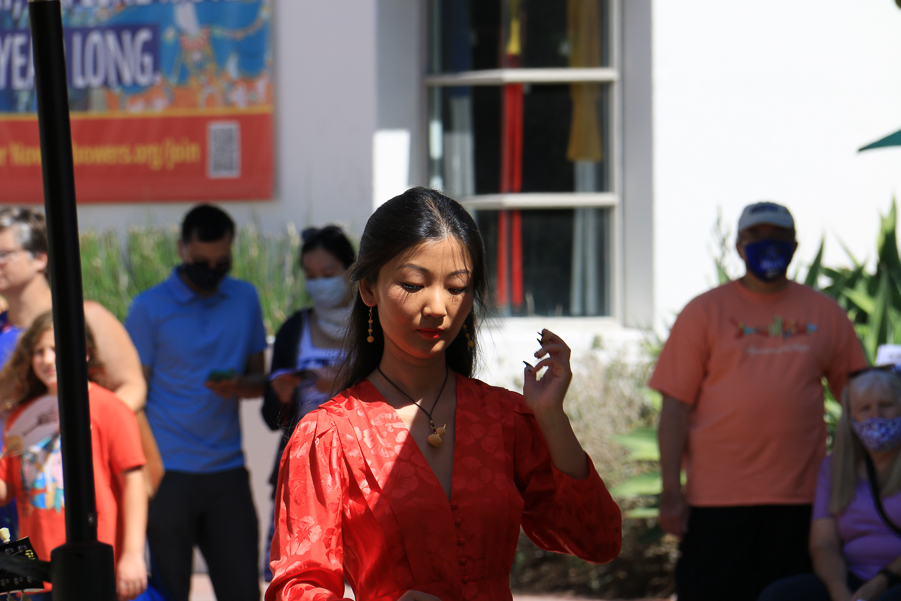 It was a fun afternoon, but not as much fun as these two were having.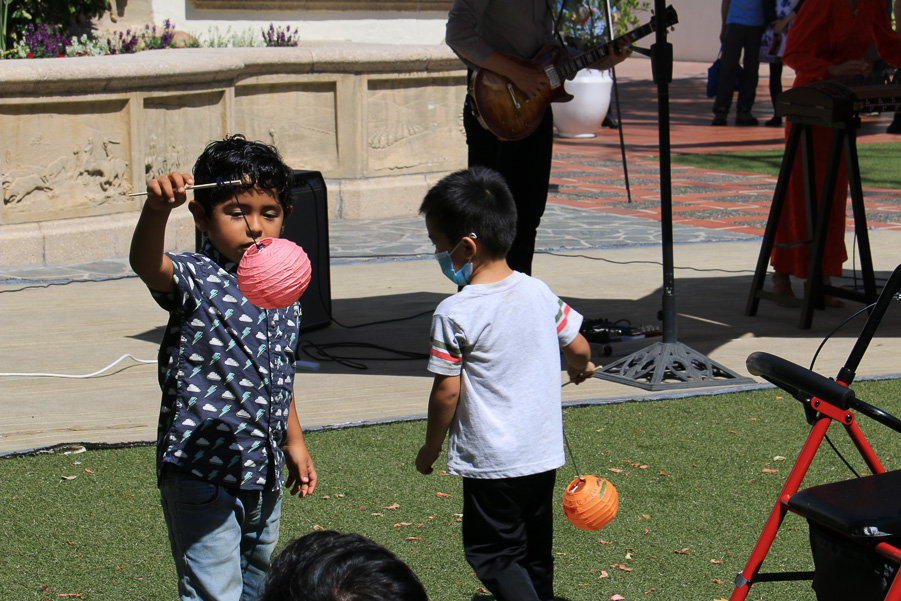 Before the festival we had brunch at La Petite Sourie.
This is chef Christian Chéreau, who has more culinary medals and awards than Audie Murphy's collection of military medals.
I had their proscuitto and cheese panini, with tomato.
Judy had their chicken pesto panini.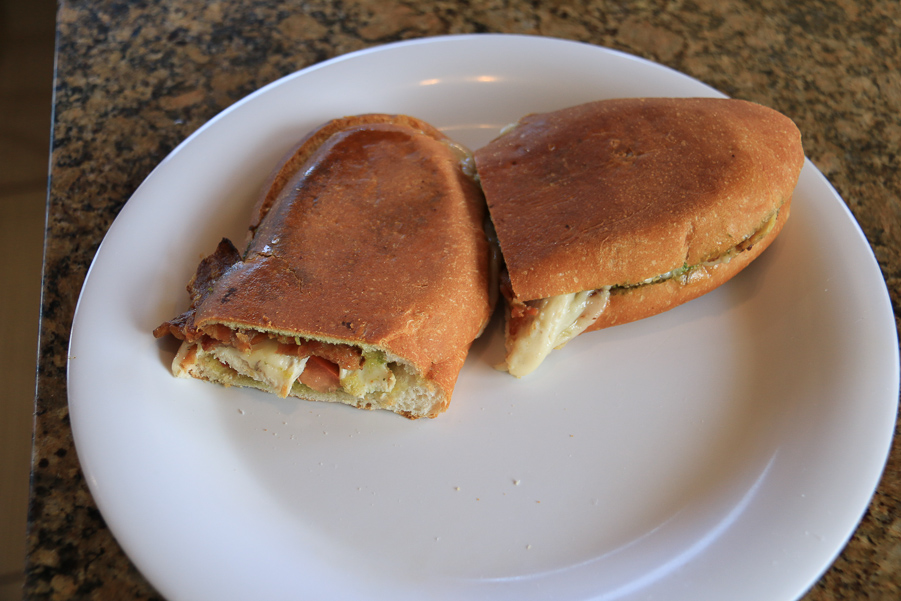 We brought two desserts home, a chocolate tarte and a Fraisier, which is a decadent French dessert consisting of two layers of almond genoise cake soaked in kirsch liqueur syrup, filled with mousseline cream and fresh strawberries and topped with a flavorful homemade marzipan.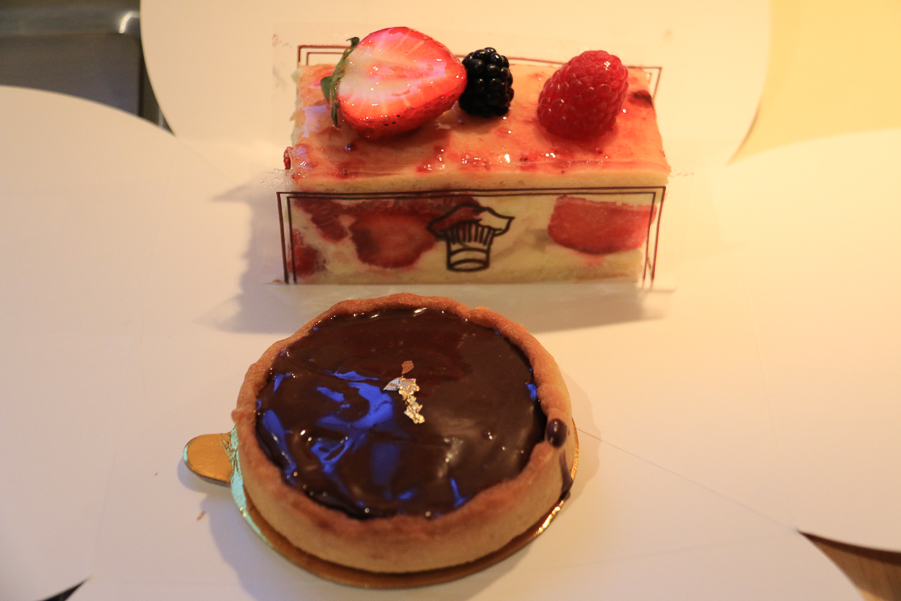 Chef Chéreau knows what he's doing.