October 28, 2020 - Wednesday - Today we were in Santa Ana to see the latest exhibit at the Bowers Museum called "Miao: Masters of Silver." Featuring over 250 intricate works of silver, Miao: Masters of Silver features jewelry and textiles primarily made in Chinaís Guizhou Province, where the largest population of Miao people reside. Miao silver jewelry is distinctive for its design, style and craftsmanship. Miao silver jewelry is completely handmade, carved with fine decorative patterns. Itís not easy to make and there is not one final masterpiece exactly the same as another. Miao women are occasionally defined by the amount of silver jewelry she wears or owns.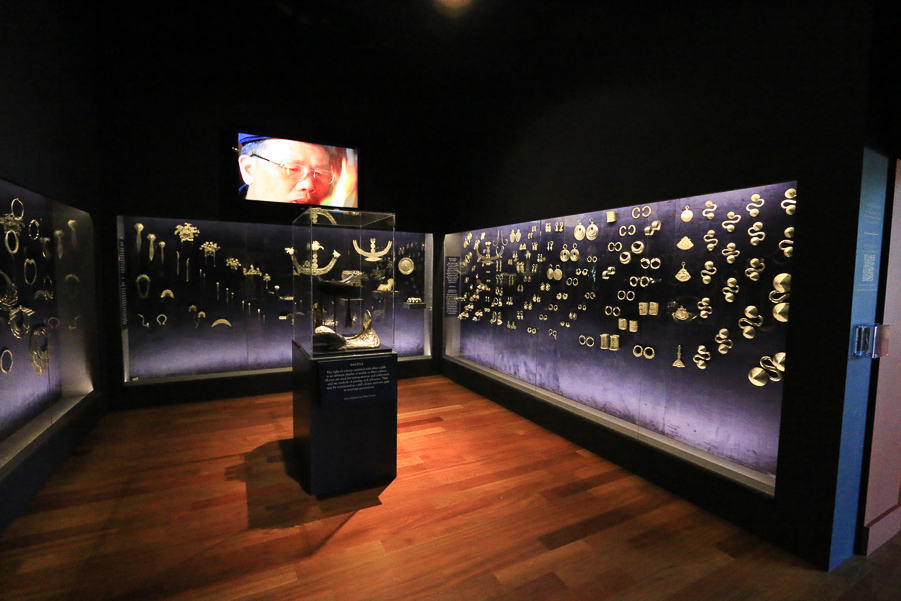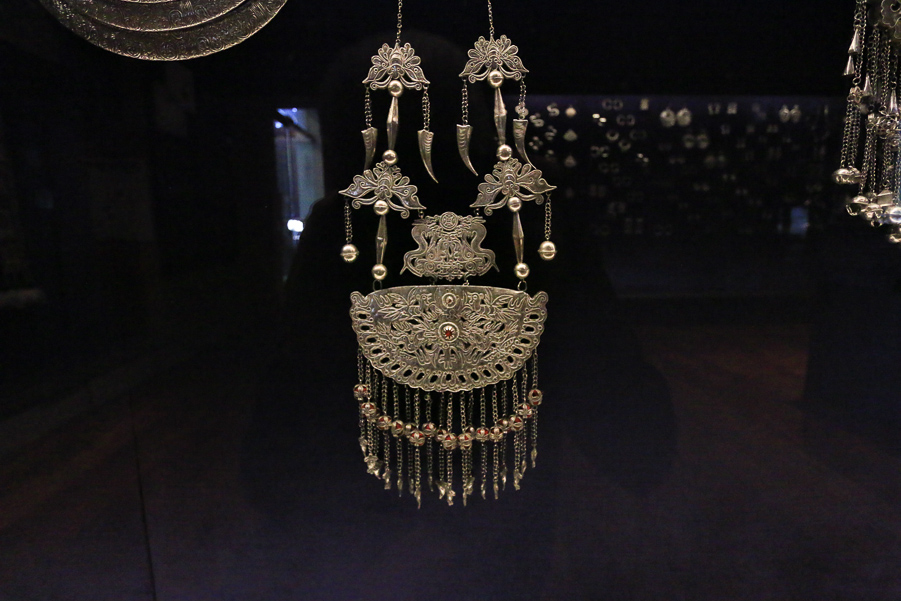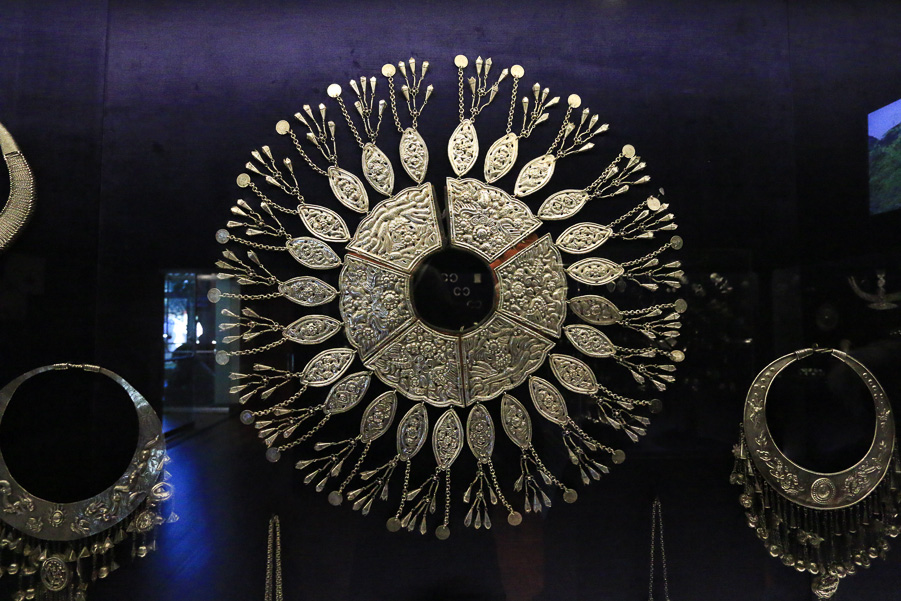 These are silver hair combs.
The exhibit is very impressive.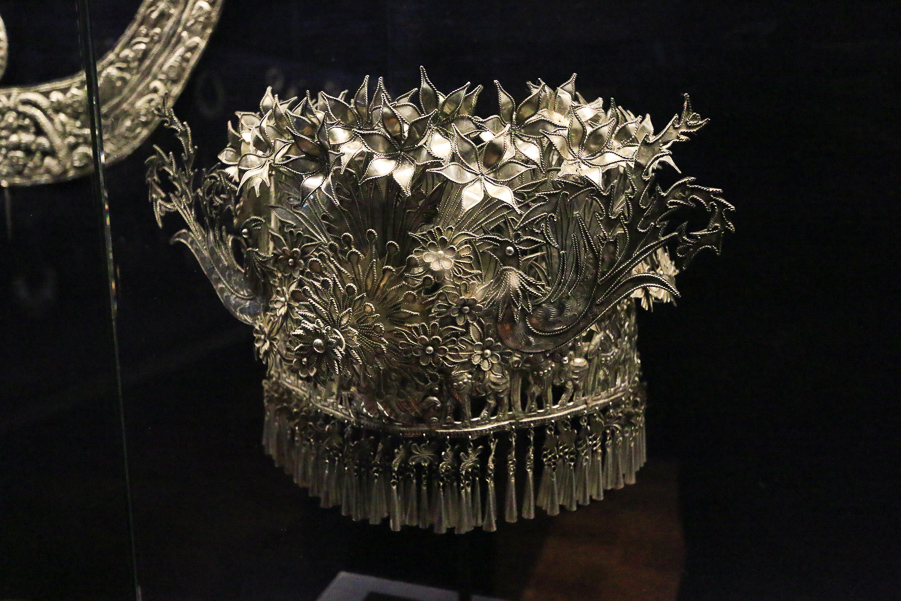 Before going to the museum, we ate at the Filling Station Cafe in Orange, which was our first time here.
We both chose seasonal items on their menu. Mine was a Shitake Mushroom Scrambler with Shitake mushrooms, eggs, kale, onion and feta cheese. The hash browns were delicious as well.
Judy had their Pumpkin Pancakes, with bacon and eggs. We were both very satisfied.