July 24, 2019 - Wednesday - We were at the Bowers Museum in Santa Ana, CA today to see their 5th annual "Aging as Art" exhibition. The event is sponsored by the Council on Aging-Southern California and is a juried photography show, featuring amateur and professional photographers' unique interpretations of the aging experience. The Aging as Art Photography Show depicts the diversity, dignity, and challenges of what living a long life means today. Professionals were judged as a group as were the amateur entries.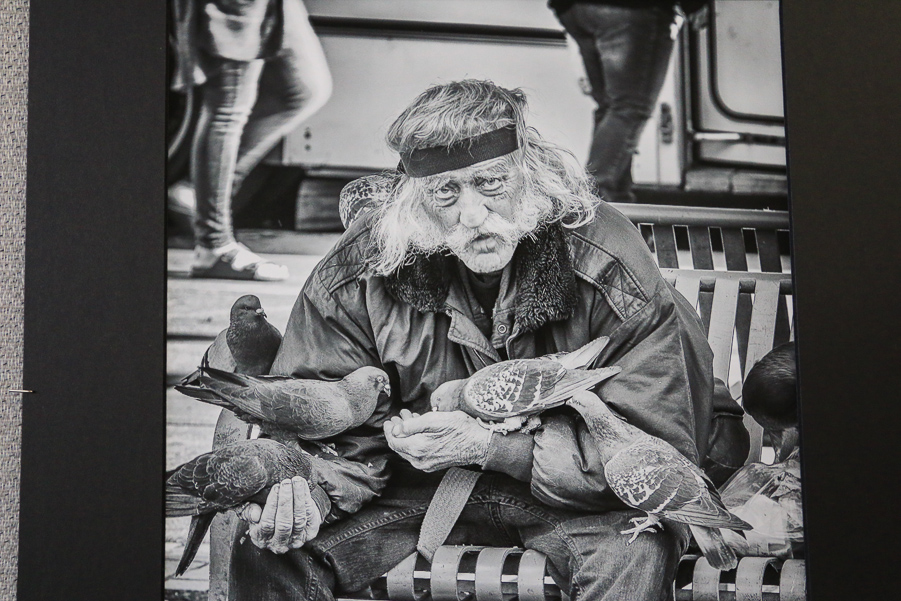 This elderly resident of Florence, Italy walks every day with her companion.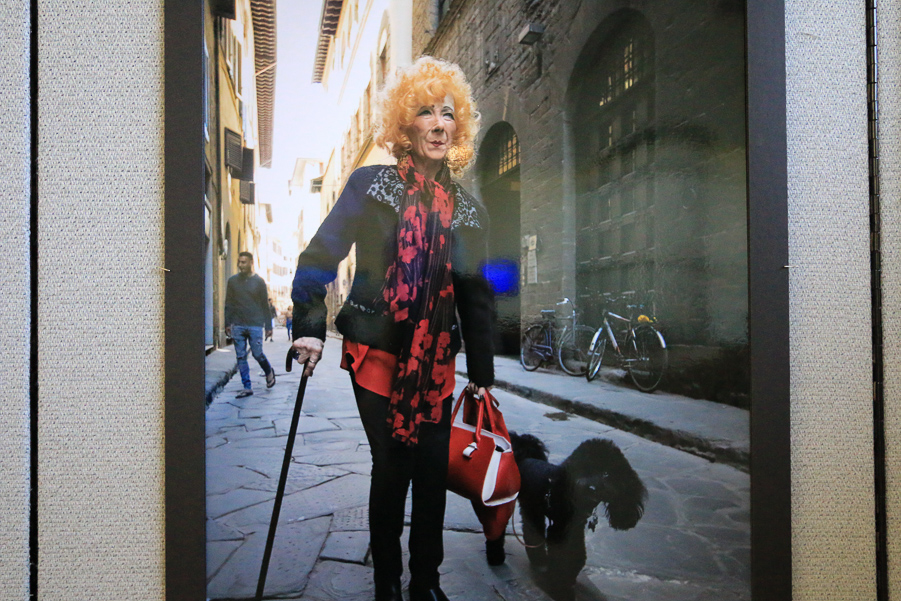 The exhibit is small, but it is rewarding to see.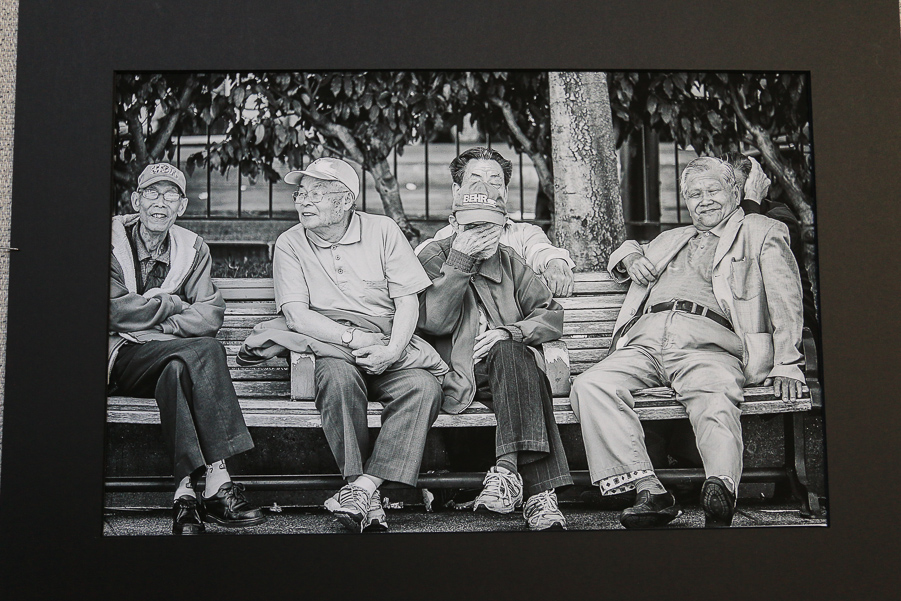 When we're in Santa Ana, it usually means that we're eating at Norm's, but today we had lunch at Tangata, right in the Bowers Museum. Our appetizer was "Crab Cakes," with a cucumber salad, frisee, and old bay aioli.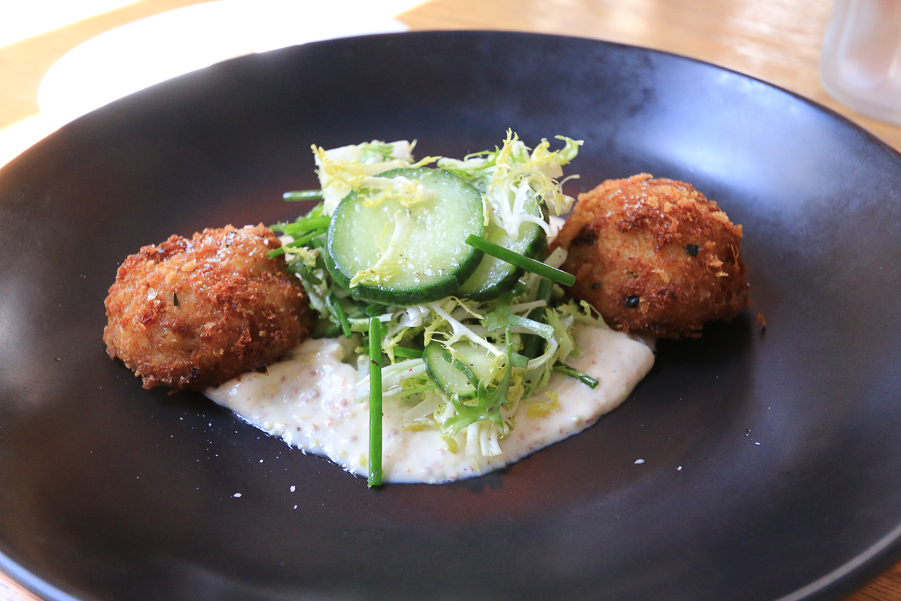 Judy had their "Turkey Sandwich" with bacon, avocado, herb mayo, Brie, tomato jam, and herbed fries.
I had their "Wild Mushroom Ravioli" with wilted spinach, crispy shallots, parmesan, and a truffle nage. Everything was great!