March 1, 2020 - Sunday - Today we visited the Bowers Museum in Santa Ana, CA to participate in their annual Japanese Cherry Blossom Festival. Hanami (flower viewing) is the Japanese traditional custom of enjoying the transient beauty of flowers (hana), almost always referring to those of the cherry (sakura) trees. Today the Japanese people continue the tradition of Hanami, gathering in great numbers wherever the flowering trees are found. Unfortunately due to rain showers, the event was held inside the museum rather than outdoors in their beautiful courtyard.
Even though there must have been at least 300-400 visitors today, everyone received free mochi!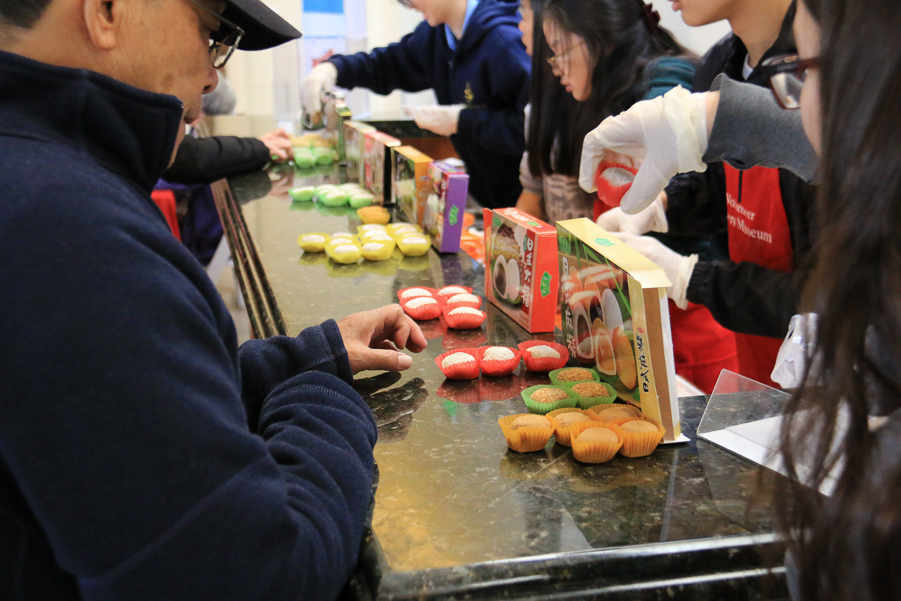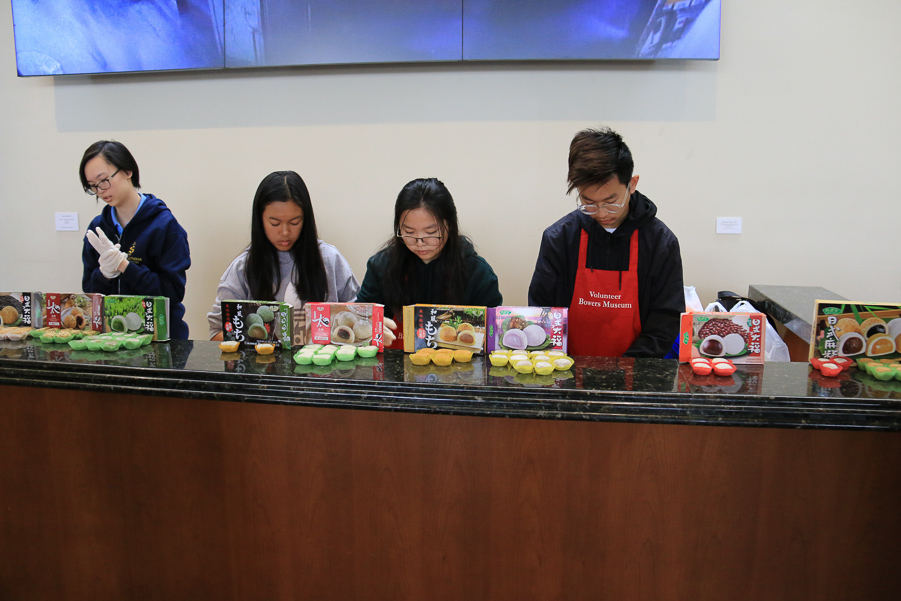 We saw the first of four performances scheduled for the afternoon, which was the Kishin Daiko Taiko drummers.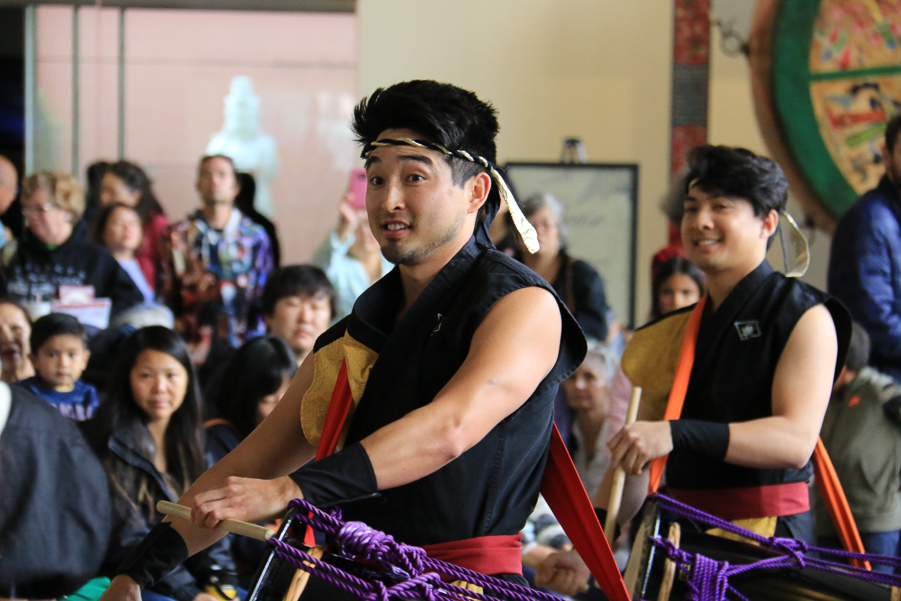 It was a great event, even though the outside venue would have been preferable.
Before the festival, we tried a new restaurant in Santa Ana called La Petite Sourie (the little mouse). Chef Christian Chéreau is a widely acclaimed fourth generation French Pastry Chef who was born in France. I didn't get his picture because he's about 80-ish and he buzzed through the cafe at about 100 mph.
We brought two croissants home for later, one chocolate and one almond.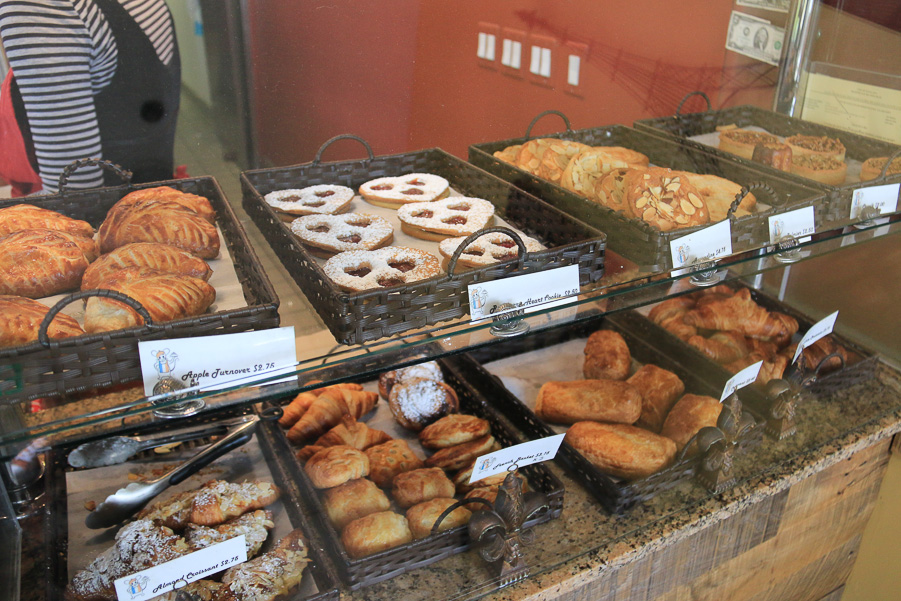 I had their "Breakfast Croissant," which is a large croissant with ham, eggs and cheese.
Judy had their "La Petite Sourie," which is French toast, hash browns, bacon and scrambled eggs with fresh fruit.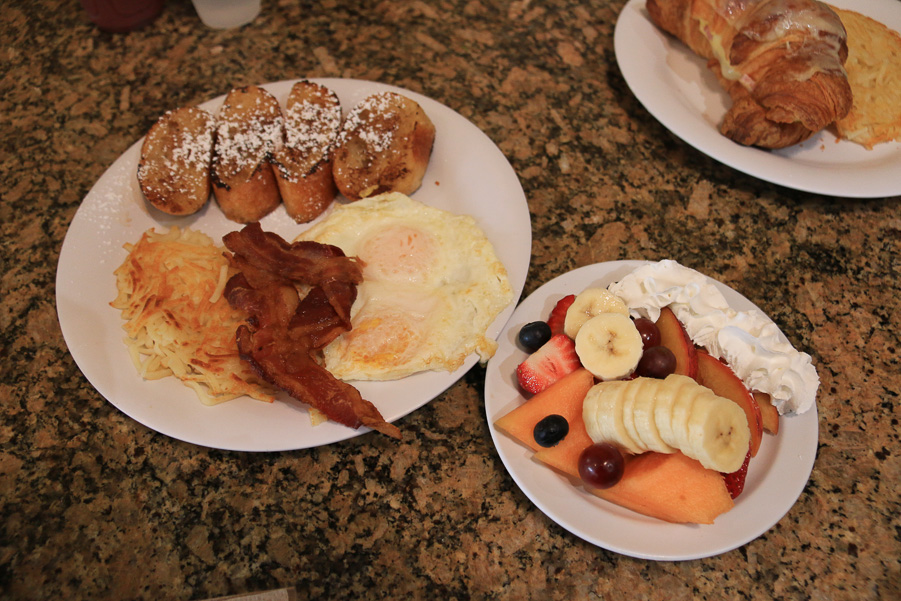 All of the food was very unique and quite fresh. We'll be back!