June 10, 2021 - Thursday - Today we were in Long Beach to hike Bluff Park. This eleven acre park overlooks the Pacific Ocean and is right next to the Long Beach Museum of Art.
One half of the trail runs parallel to Ocean Boulevard and the other half is down at beach level.
The picture below is looking down at the lower part of the trail.
The mansions along Ocean Boulevard all have wonderful views of the ocean.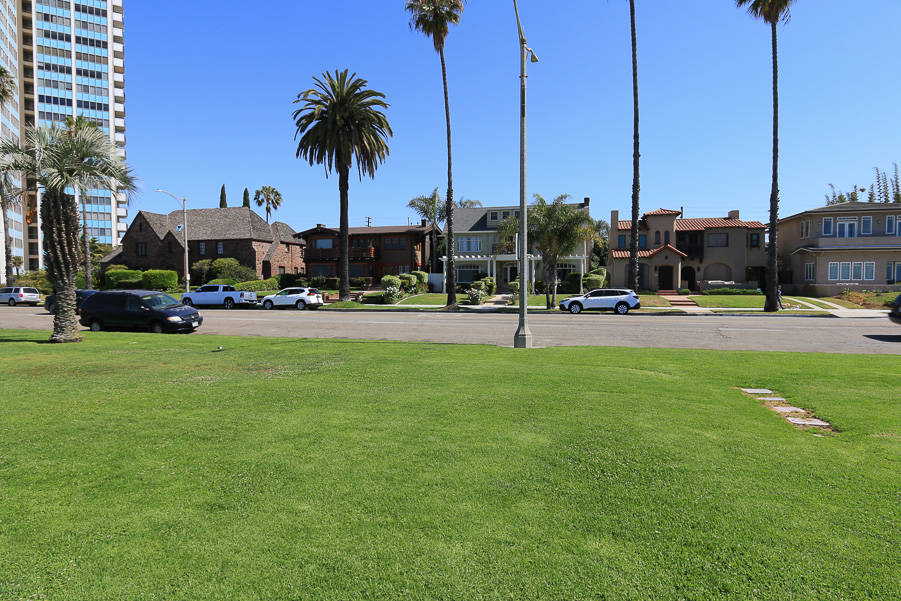 The "Lone Sailor" monument is almost at the end of the trail on the higher elevation.
This is the Long Beach pier.
The fancy looking island below is man-made and is a highly disguised oil drilling facility.
That's the Queen Mary seen just to the left of the lifeguard station.
Two people were having a grand time parasailing over the harbor.
After making the loop, it was time to go up the steps for lunch where the umbrellas are.
Lunch today was at Claire's at the Museum restaurant, which is part of the Museum complex. We had arranged to meet our niece Holly for lunch. Claire's is right between the two main buildings of the museum.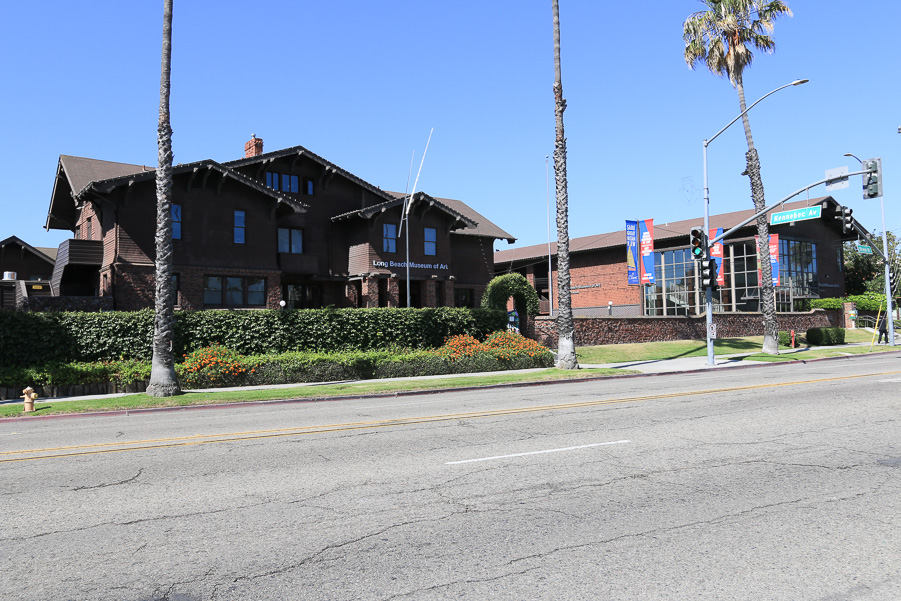 Holly chose the "Smoked Salmon Benedict" with herb crème fraiche, poached eggs and Hollandaise.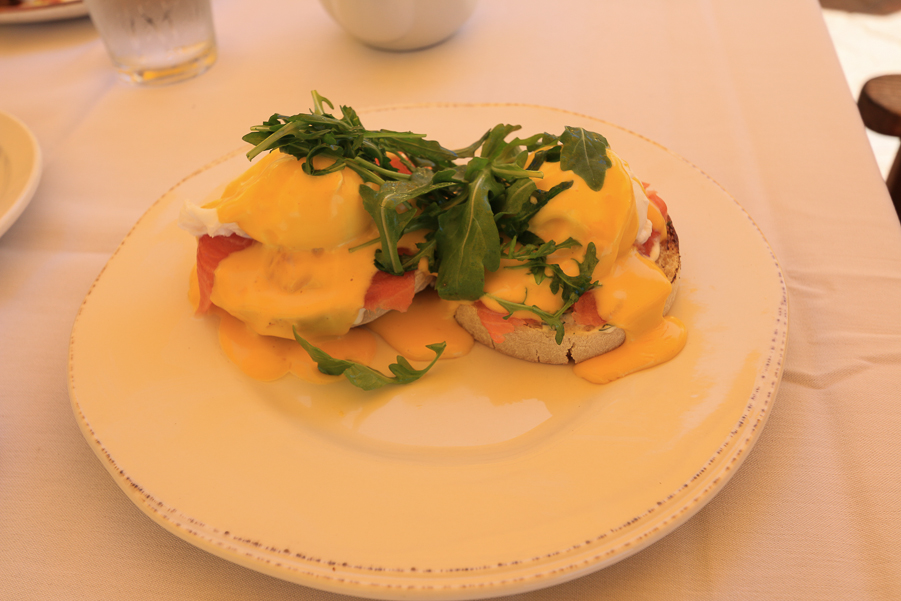 Judy had their "Prime Flat Iron" with a Chimichurri sauce and potatoes.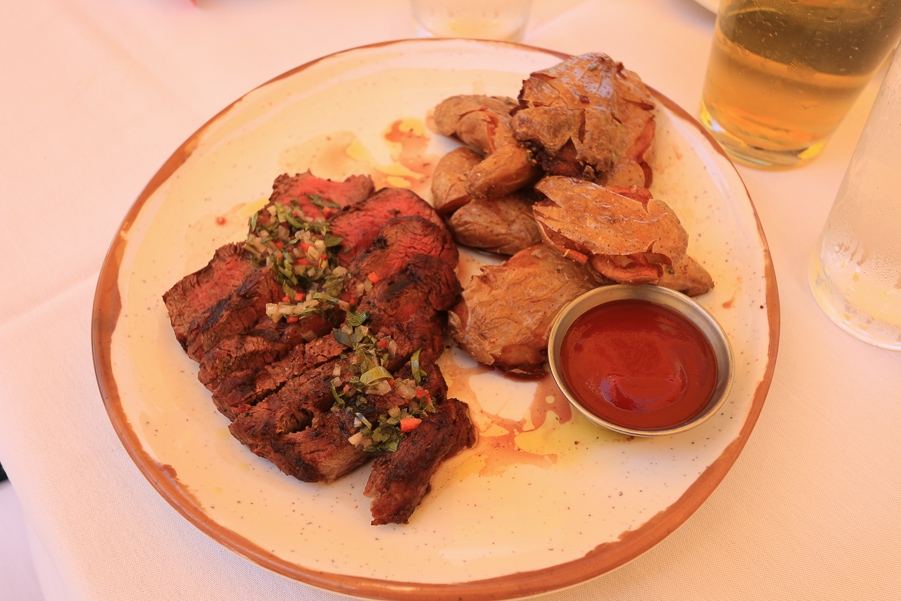 I had their "Crème Brûlée French Toast" with Hawaiian bread, crème brûlée butter, maple syrup and strawberries.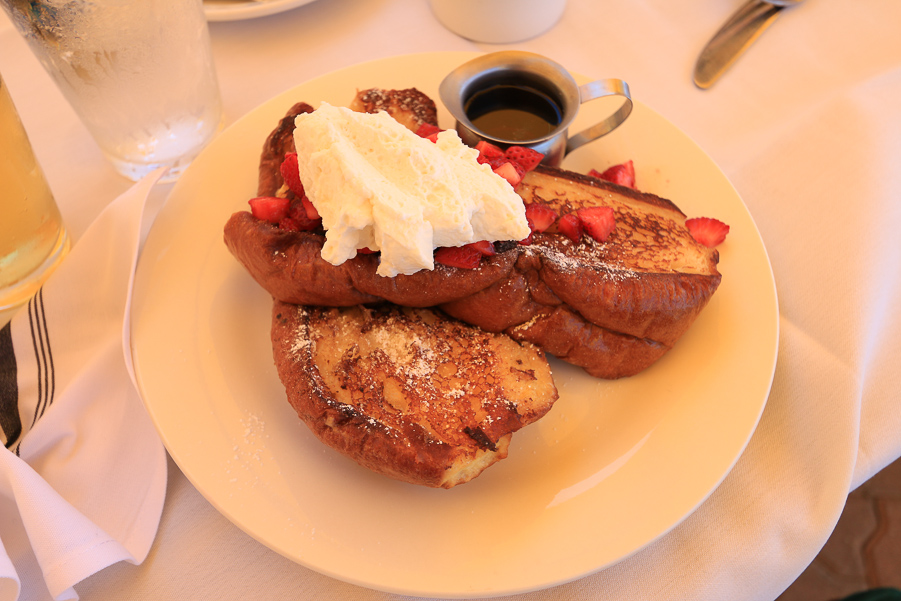 It was a great adventure, a beautiful day, wonderful food, a great view and best of all, we got to catch up with Holly.