October 10, 2019 - Thursday - We saw a notice in yesterday's newspaper that the Union Pacific Big Boy Locomotive No. 4014 would be on display at the Colton, CA rail yards today, so we drove on over. Twenty-five Big Boys were built exclusively for Union Pacific Railroad, the first of which was delivered in 1941. The locomotives were 132 feet long and weighed 1.2 million pounds. Because of their great length, the frames of the Big Boys were "hinged," or articulated, to allow them to negotiate curves. Big Boy No. 4014 was delivered to Union Pacific in December 1941. This locomotive was retired in December 1961, having traveled 1,031,205 miles in its 20 years of service. The Union Pacific Big Boy is a type of simple articulated 4-8-8-4 steam locomotive manufactured by the American Locomotive Company between 1941 and 1944. Since its restoration, No. 4014 is the world's only operating Big Boy locomotive and it has retained its title of the largest, heaviest, and most powerful operational steam locomotive in the world.
One of the cars that Big Boy No. 4014 was pulling was a traveling museum of Union Pacific history.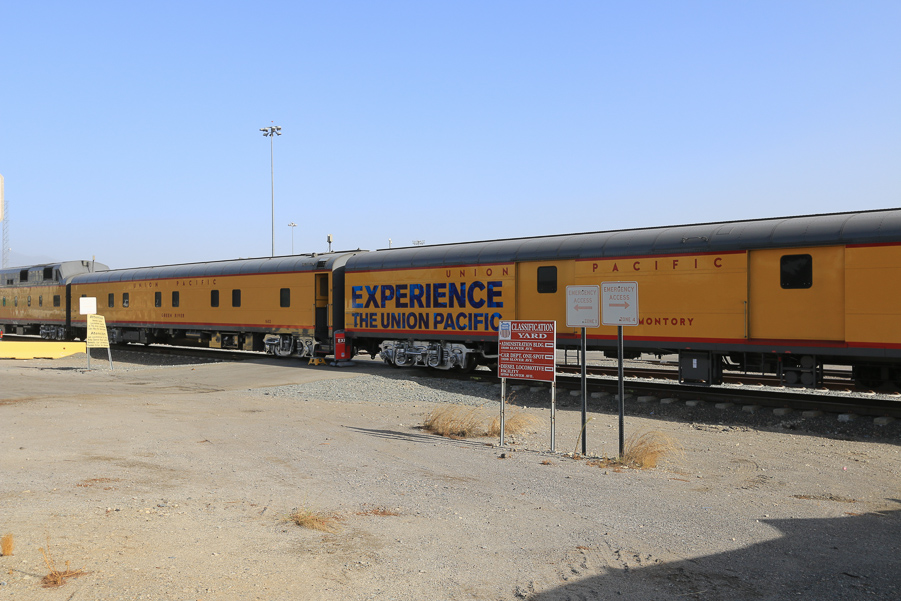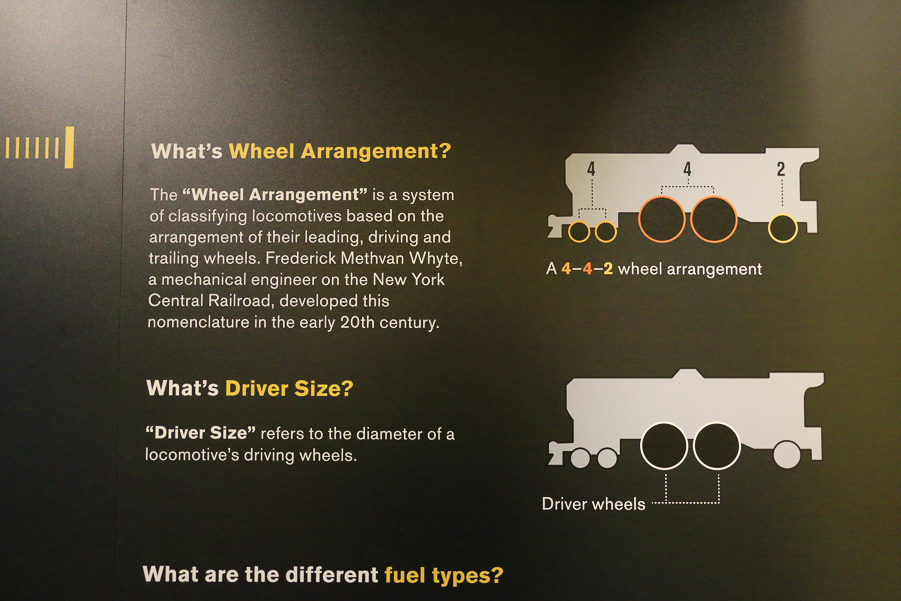 I asked a Union Pacific employee how much it cost to restore No. 4014 and he had heard $5 million.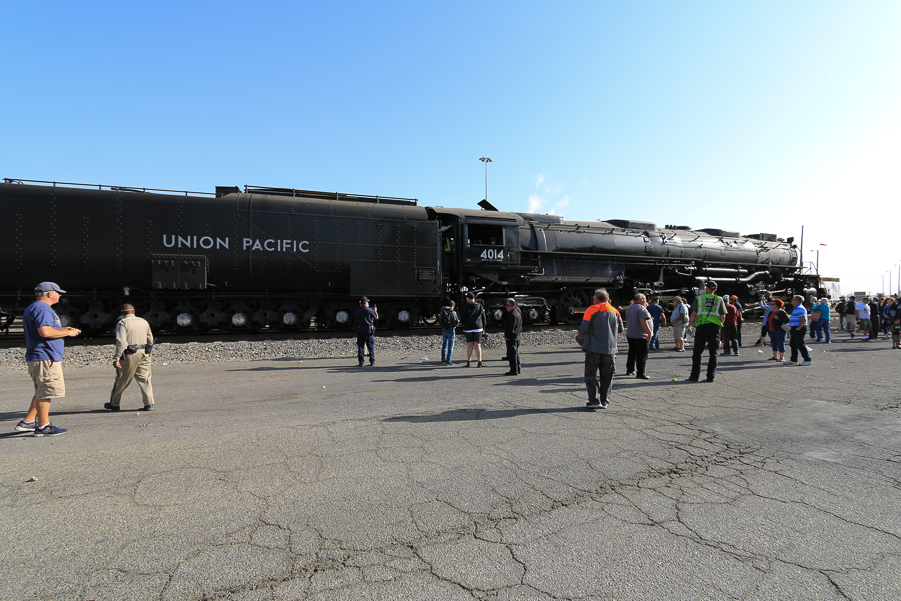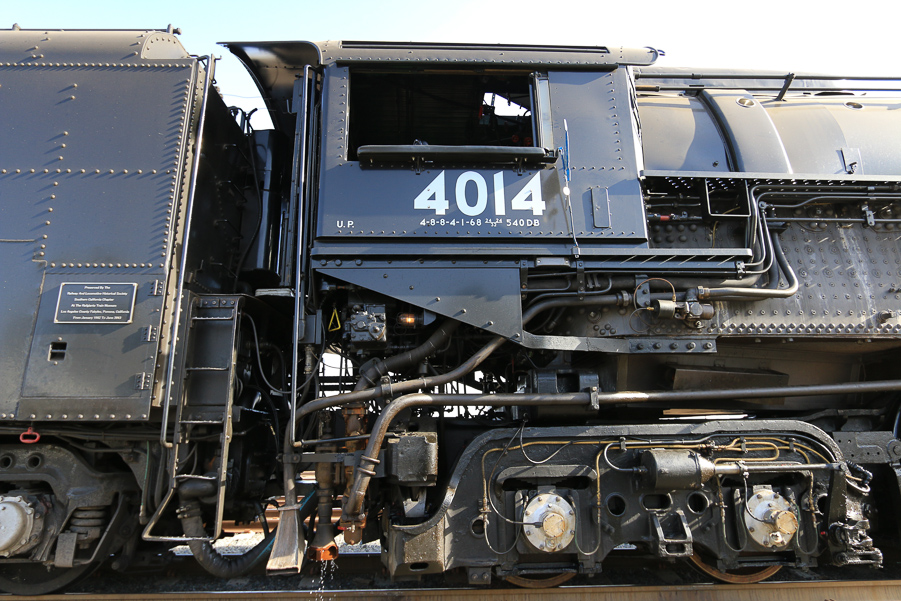 The drive wheels on the Big Boy are 5 feet, 8 inches in diameter.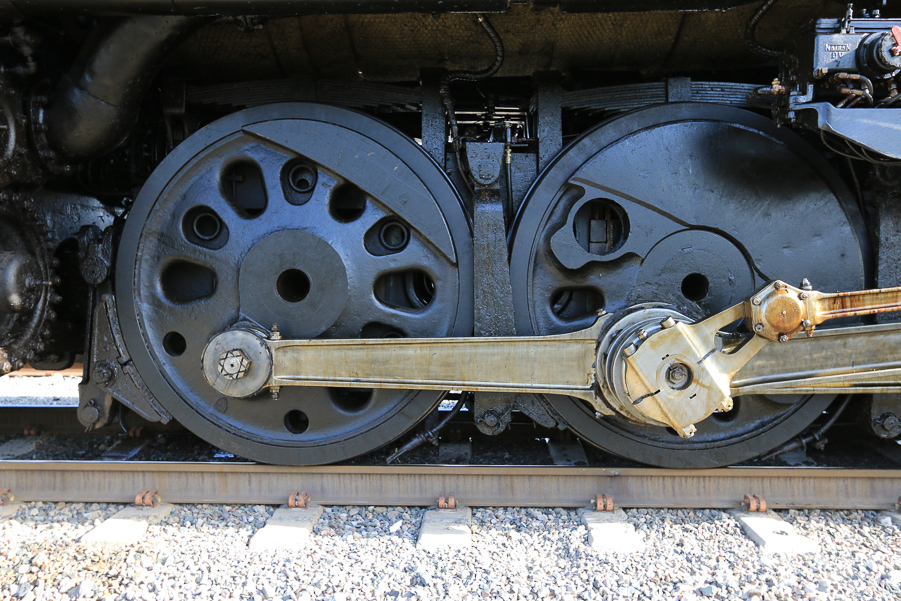 It was pretty awesome seeing this locomotive up close, knowing that it is the largest on earth. Andrew M. Wirth snapped a nice photo in the desert.
Since Colton is close to home, there was no big eating adventure today, we just had breakfast at Denny's before driving the ten miles to Colton.