September 1, 2015 - Today's adventure brought us to Long Beach for a tour of the Bembridge House. Bembridge House, also known as Green-Rankin-Bembridge House, is a registered historic building located across from the historic Drake Park. The ornate and well-preserved Queen Anne Classic Victorian house was built in 1906. In 1981, the Los Angeles Times described the house as follows: "It is the city's only perfectly preserved Queen Anne mansion, an intricate arrangement of turrets, pillars, angles, beveled Tiffany glass windows, and white-on-blue scrollwork reminiscent of Wedgwood."
Musician and school teacher Dorothy Rankin Bembridge lived in the house practically all her life, from 1918 until her death in 1999.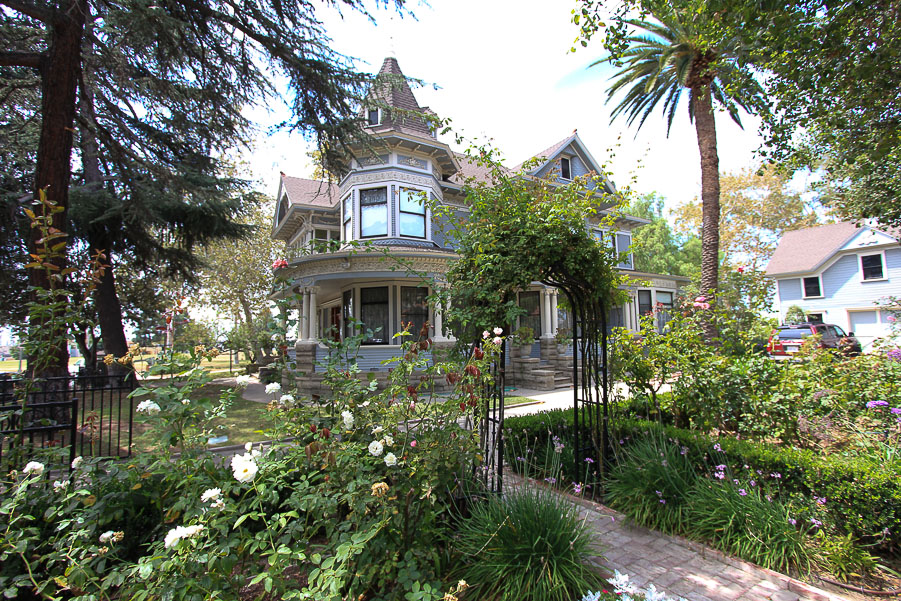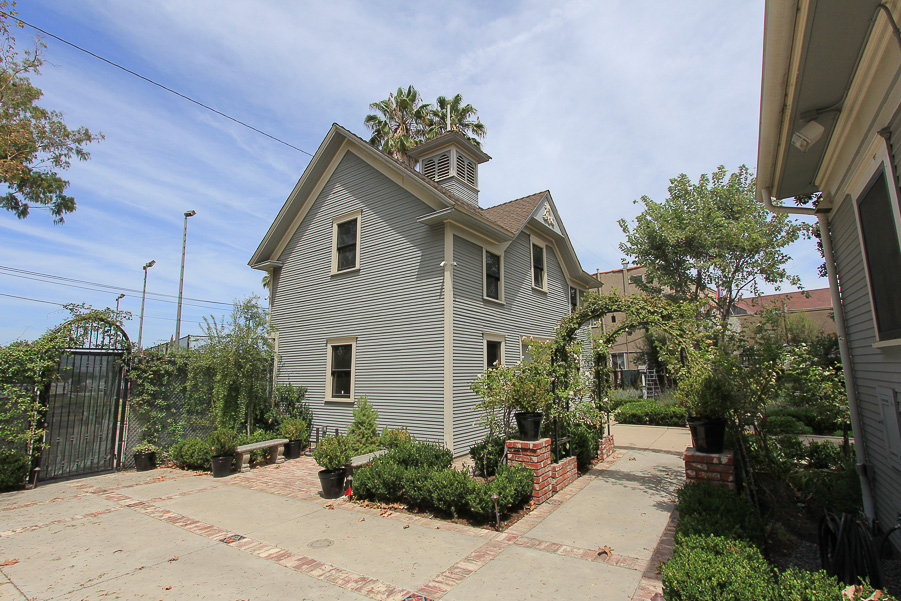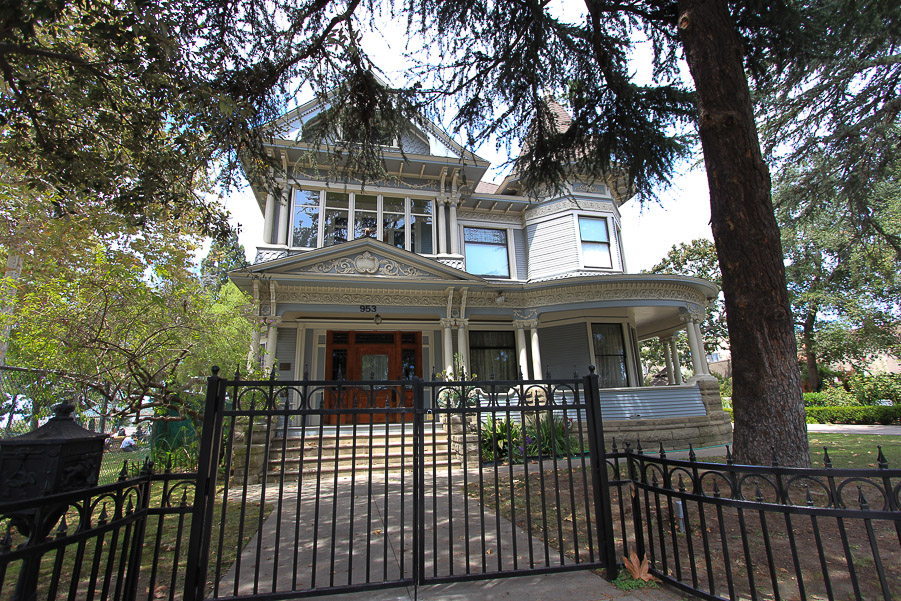 Going through the impressive front door leads the visitor into the foyer, which is open to the living room, the library/family room and the dining room beyond. It's all very open and flooded with light from the large windows.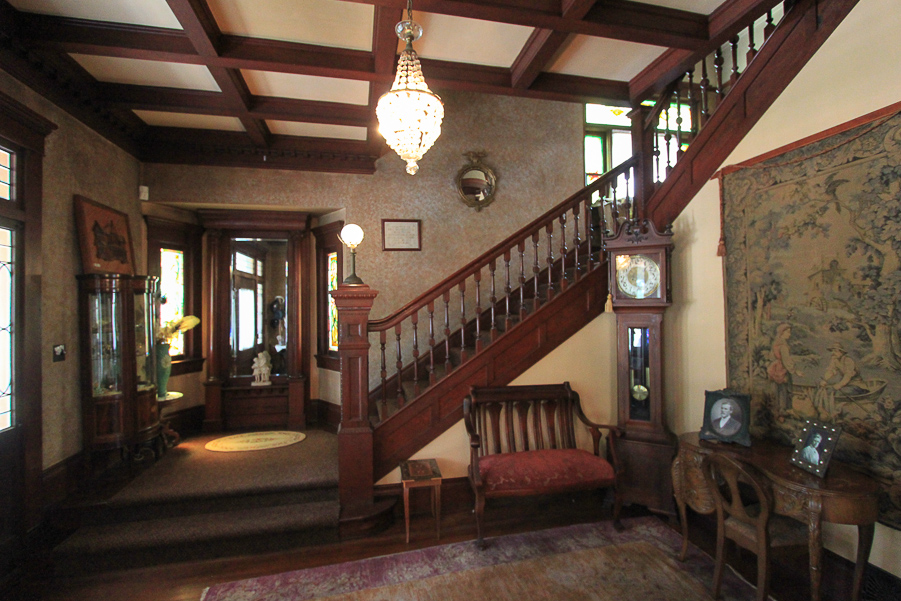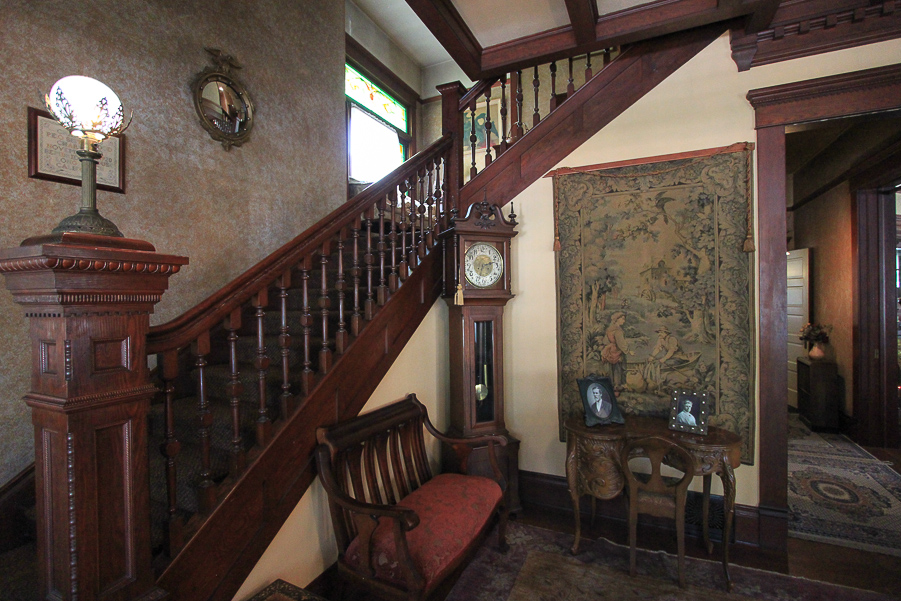 The interior remains largely in its original early twentieth century condition and includes the family's furnishings, possessions and collections.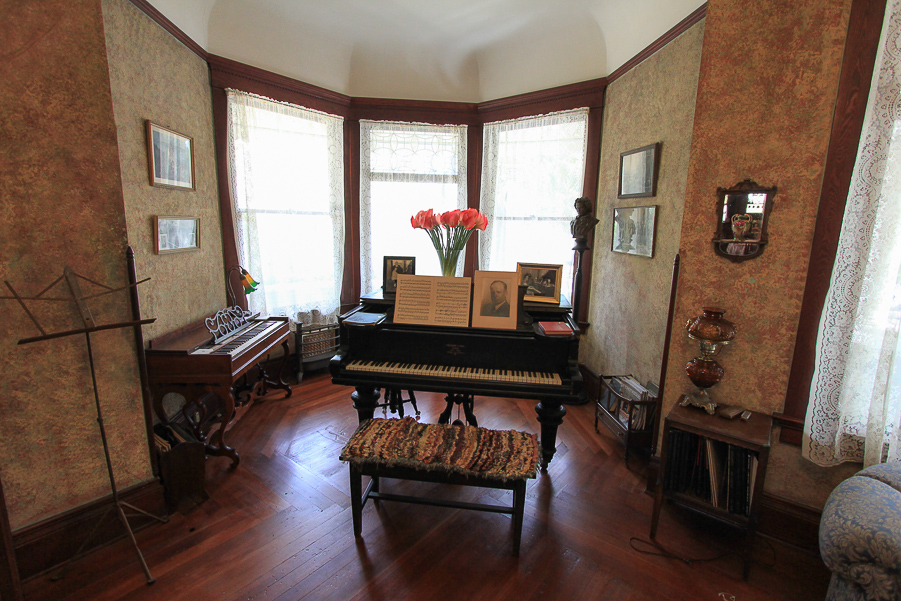 The original owner, Mrs. Green, had a beautiful hutch built into the dining room wall. However, she later decided to remove the dark wood behind her china display and had it replaced with a window. It's now beautifully illuminated within and it looks beautiful from outside the home.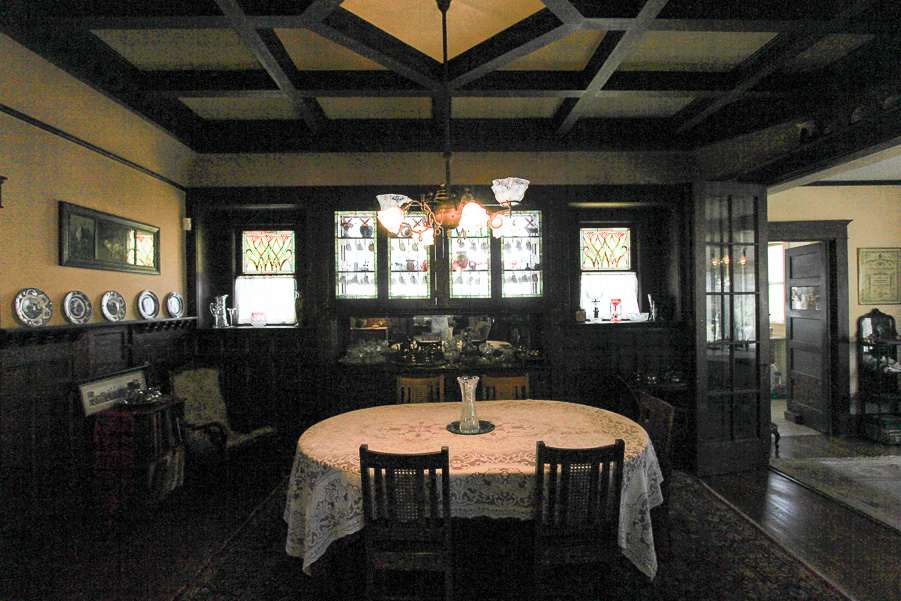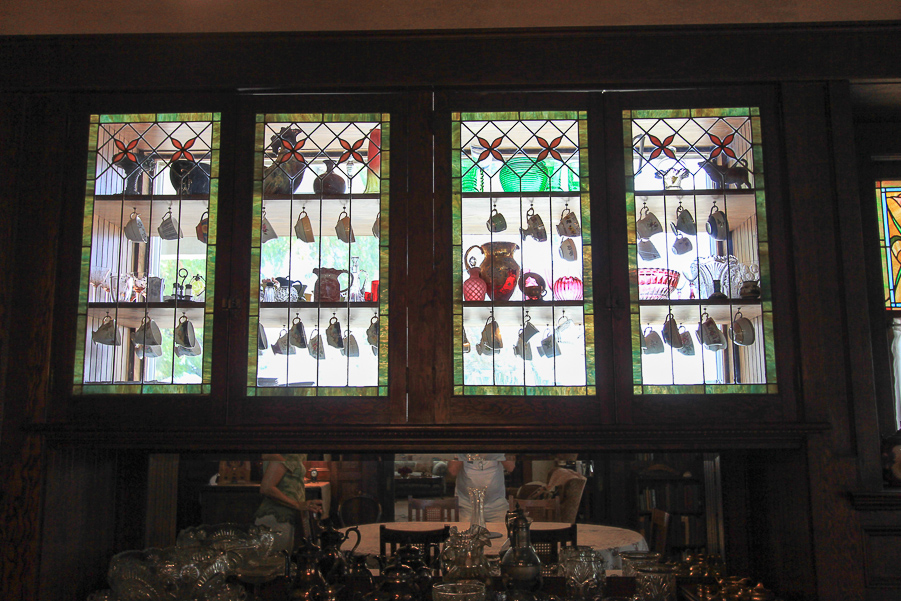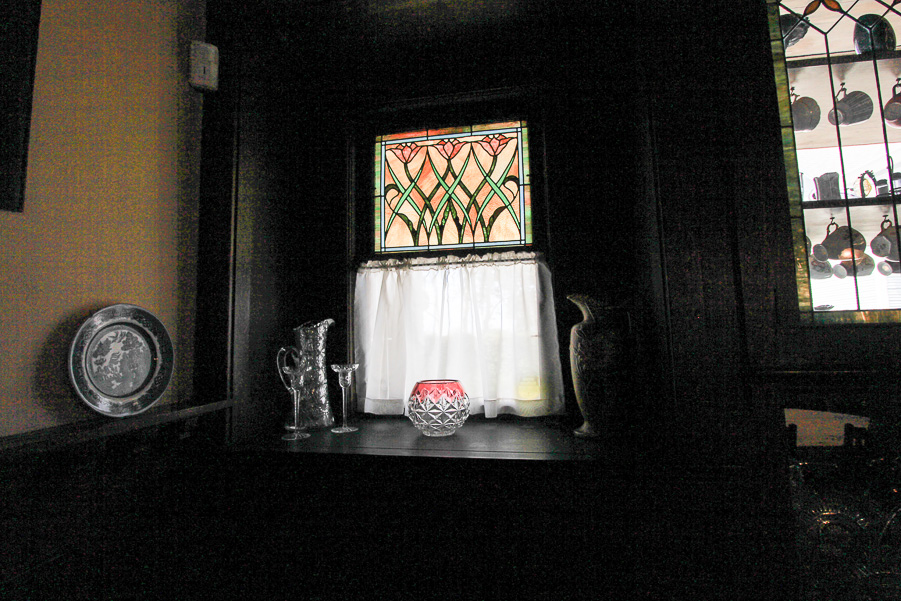 The overhead lamp in the master bedroom is a combination gas-electric fixture dating to 1906. Electricity was unreliable in its early days so the gas lamps were there "just in case."
This was Dorothy's bedroom. She was only eight years old when the Rankin family moved into the house in 1918.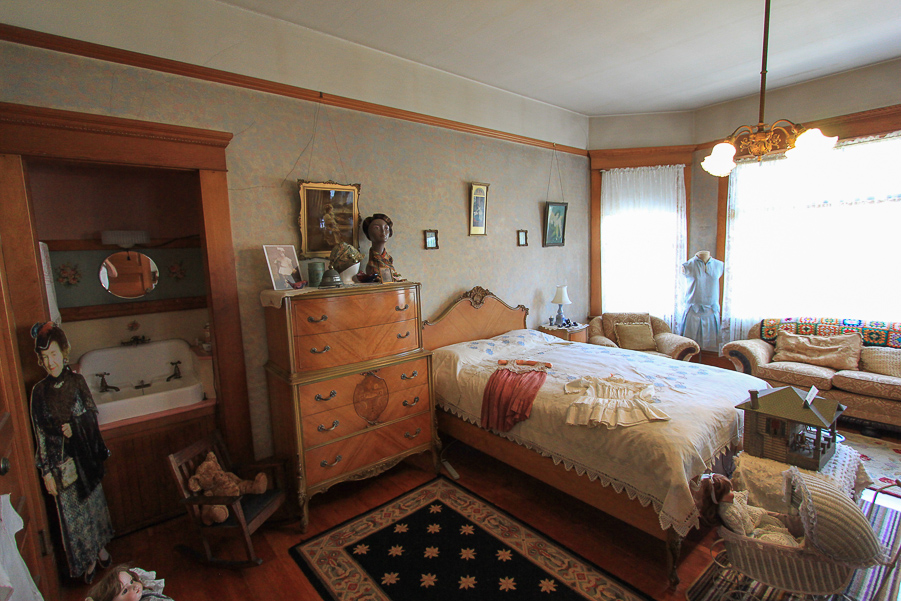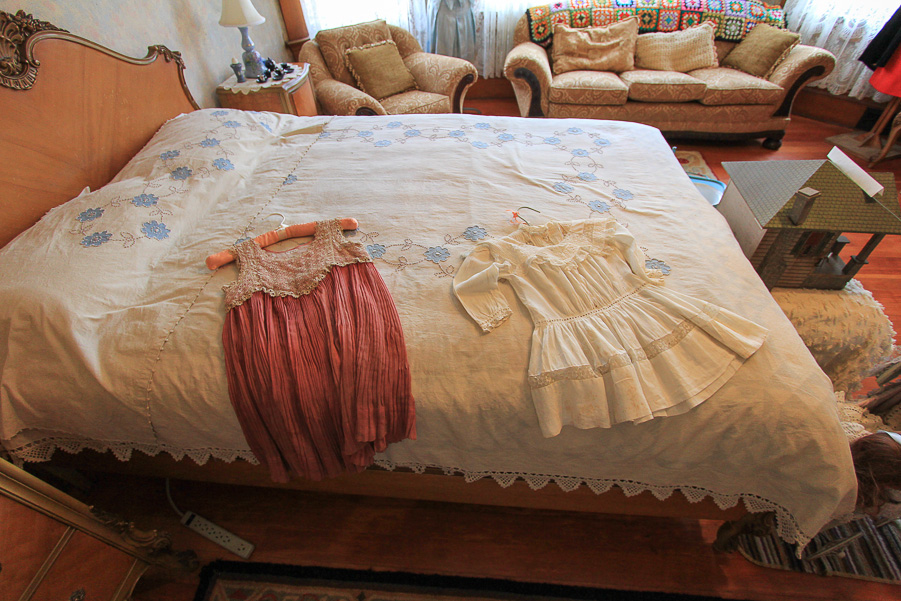 This is her brother Neal's room.
There are sinks in all of the bedrooms.
The architectural details are wonderful.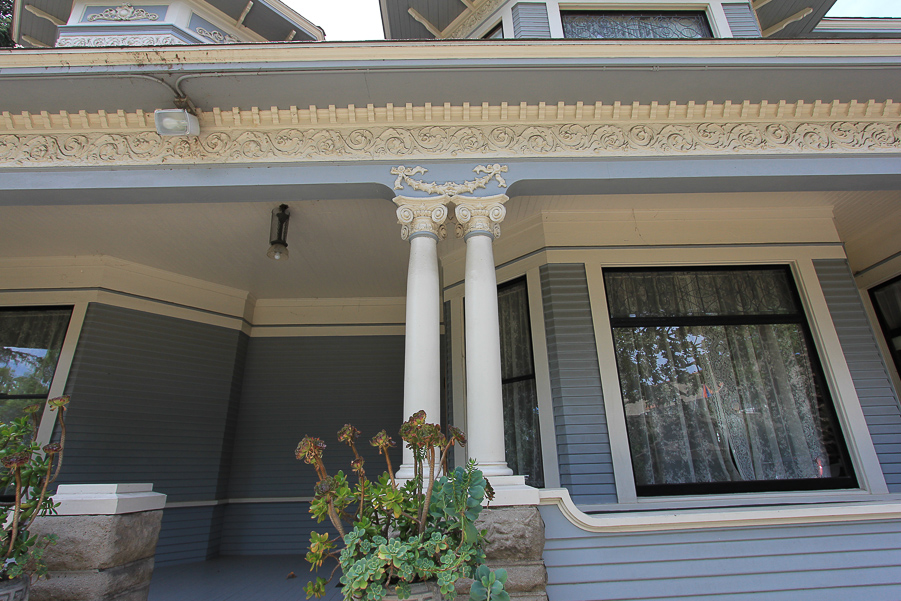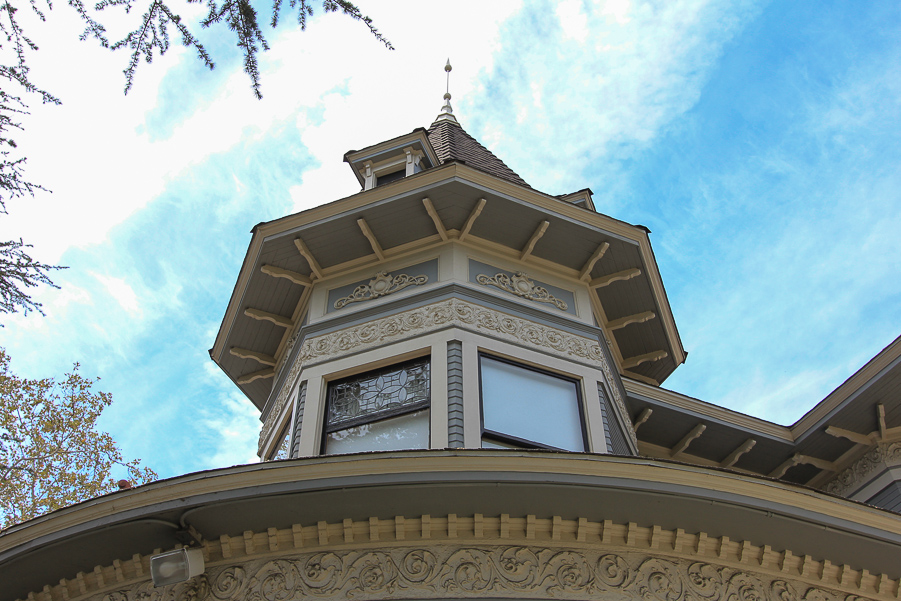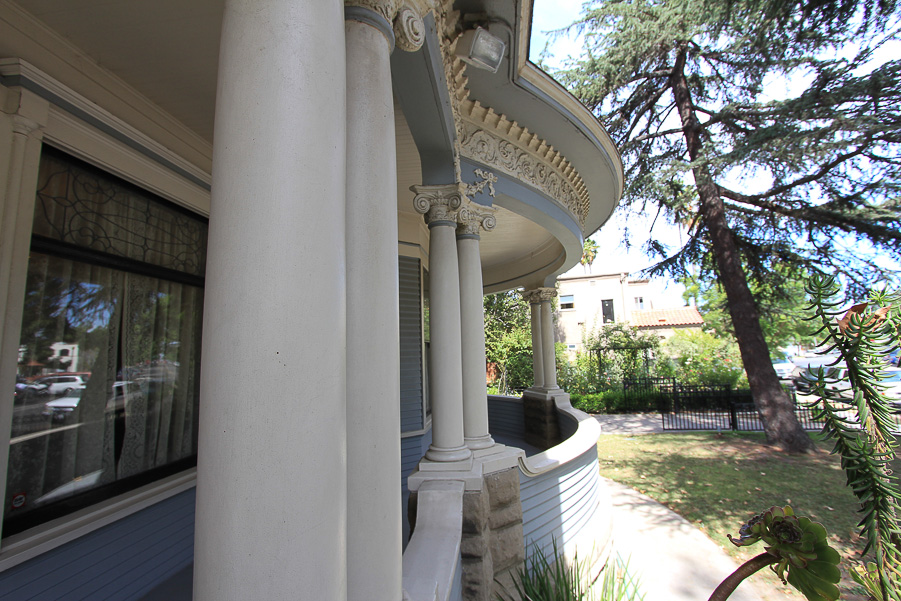 Unfortunately Dorothy was murdered in the house that she loved. It was in 1999 that a man who had previously worked for her doing odd jobs around the house robbed and strangled her. After her death, the Long Beach Heritage organization purchased the house in 2000 and has since restored it to its original state.
Before our tour we stopped for a delicious lunch at La Strada in Long Beach. We haven't been here in awhile since we recently have been having hamburgers up the road at the Shore Public House. I had my old favorite here, the "La Strada Eggplant Parmesan," and it was great. Judy had their "Butternut Squash Ravioli" with a brown-butter sage sauce, and she wasn't disappointed either. It was a great adventure!