October 18, 2017 - We hadn't been to Los Angeles in a while, so today we decided to visit a couple of architectural gems, the Bradbury Building and the Millennium Biltmore Hotel.
The Bradbury Building was built in 1893 and is a five-story office building. It is best known for its extraordinary sky lit atrium of access walkways, stairs and elevators, and their ornate ironwork. The building was commissioned by Los Angeles gold-mining millionaire Lewis L. Bradbury and constructed by draftsman George Wyman from the original design by Sumner Hunt. It appears in many works of fiction and has been the site of many movie and television shoots and music videos. It has to be seen to be believed.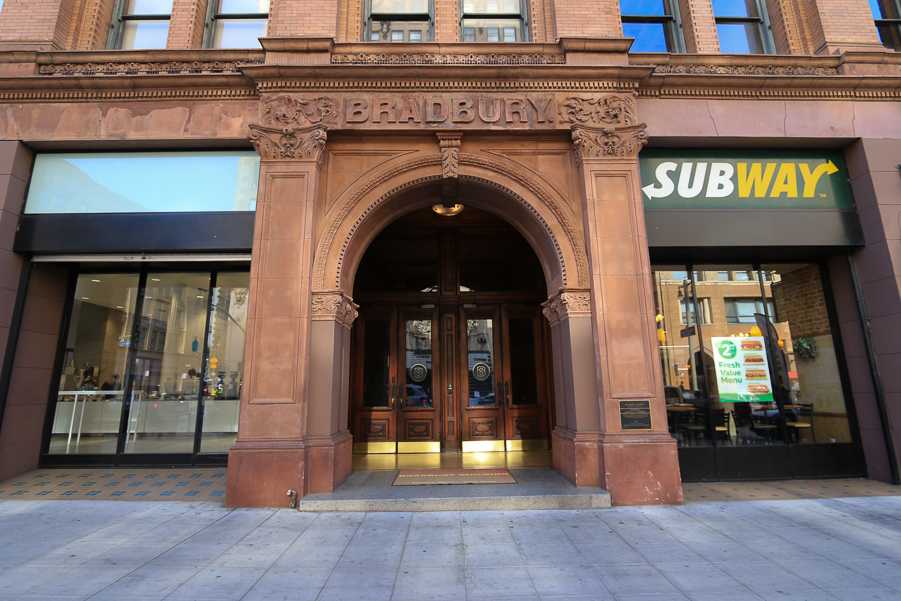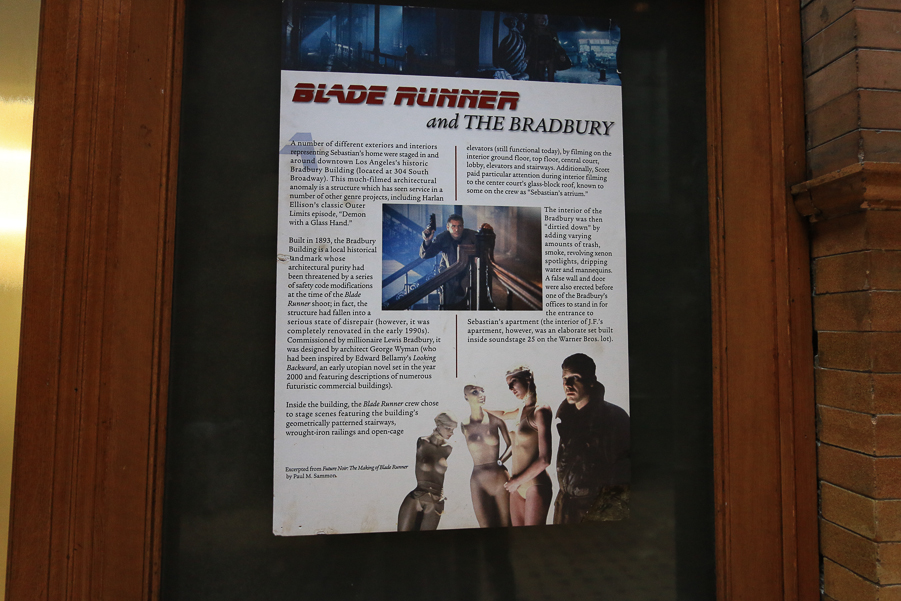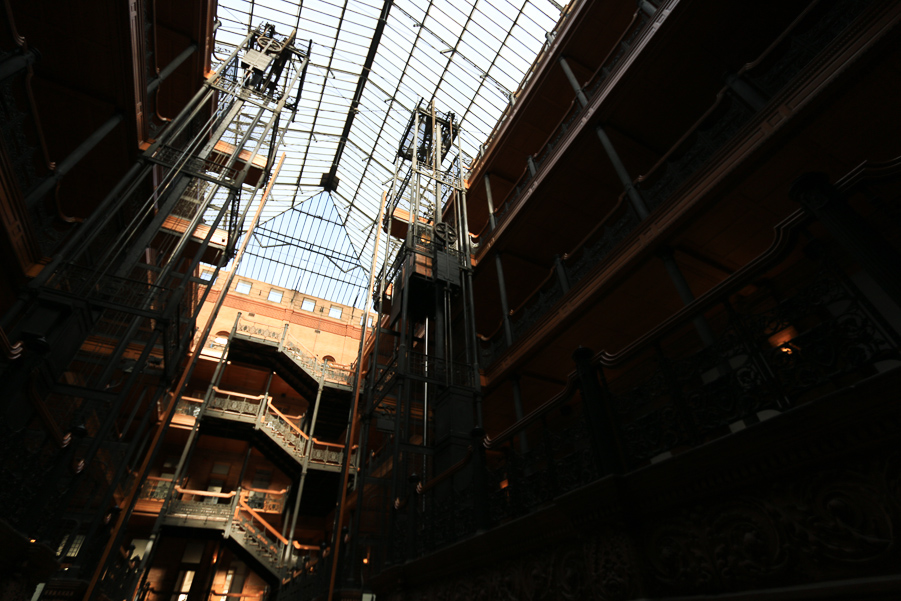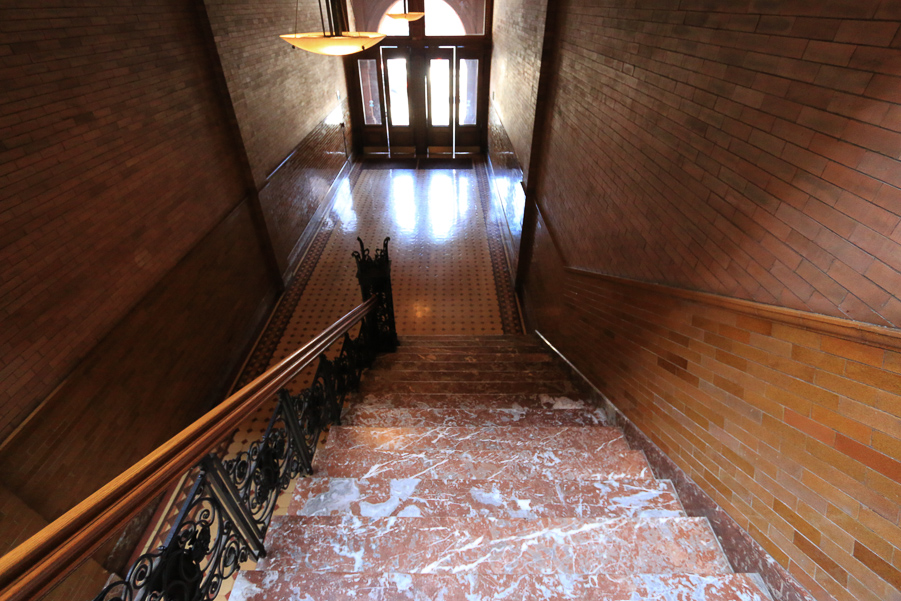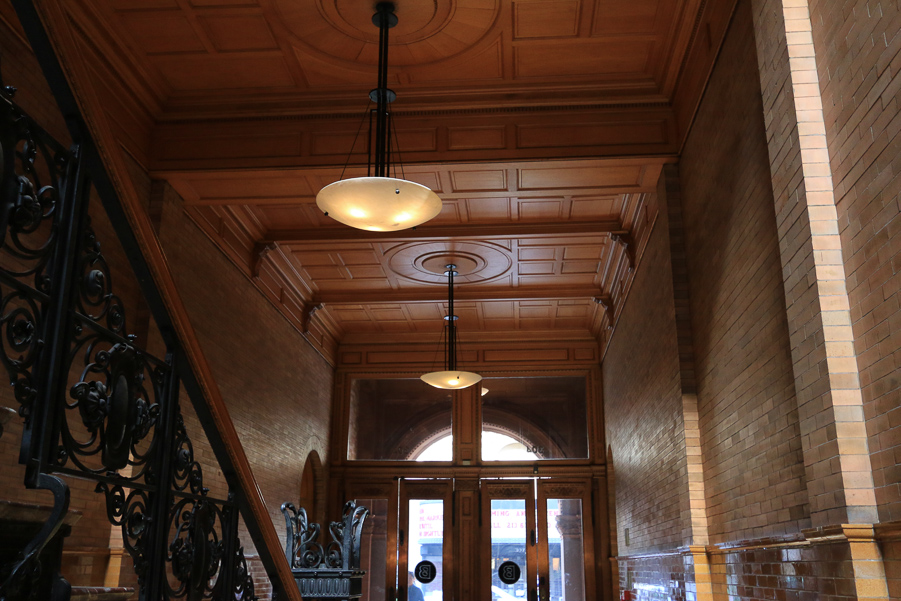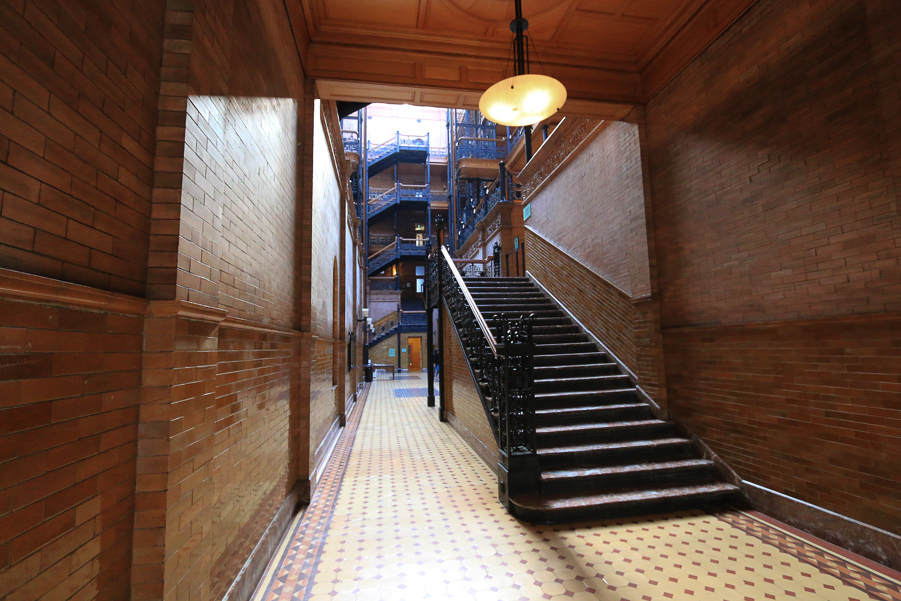 On our short walk towards the Millennium Biltmore, we passed by the Angels Flight Railway, which has recently reopened. Originally built in 1901, Angels Flight is a landmark 2 ft 6 in narrow gauge funicular railway in the Bunker Hill district of downtown Los Angeles. It has two funicular cars, Sinai and Olivet, running in opposite directions on a shared cable on the 298 feet long inclined railway. The railway has had a checkered past in recent years with several accidents, including a fatality. Ever since we've moved to California it has been out of service except for a couple of months in 2013. However, one of the cars derailed in 2013 so it was out of service again until September 2017. We felt lucky today so we hopped aboard.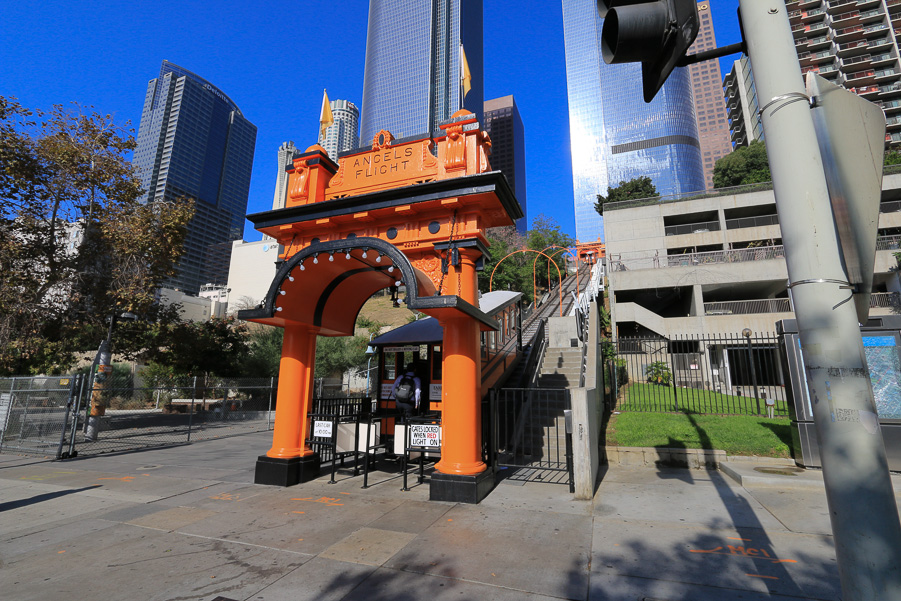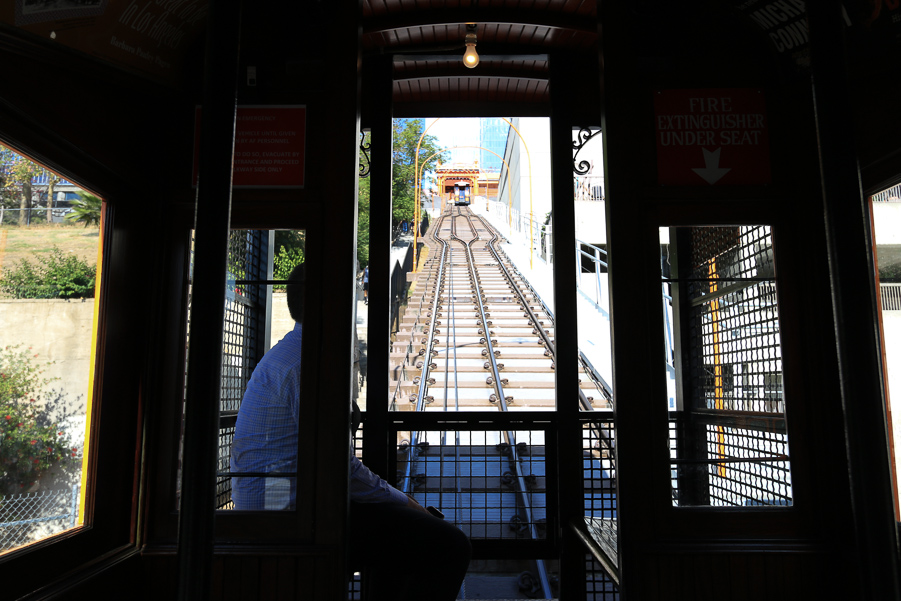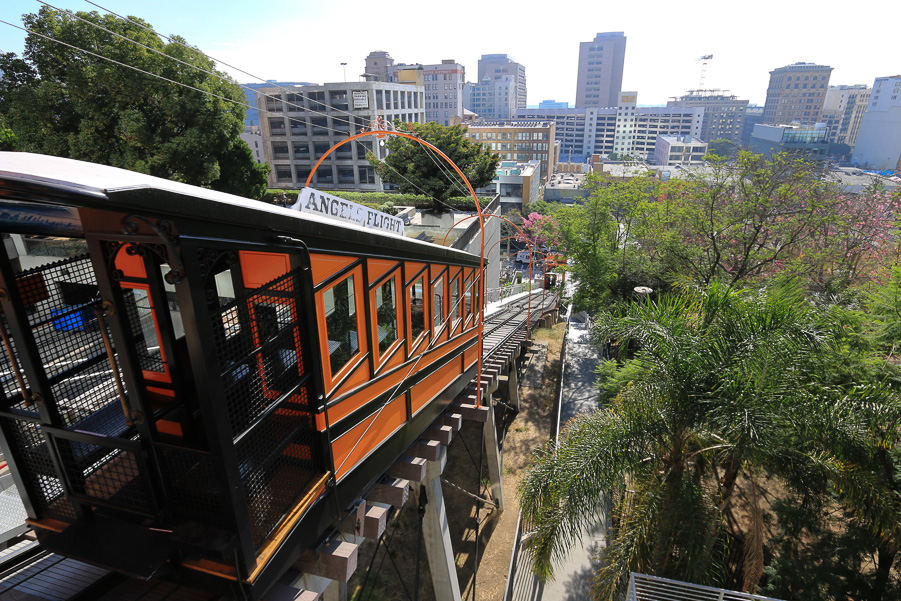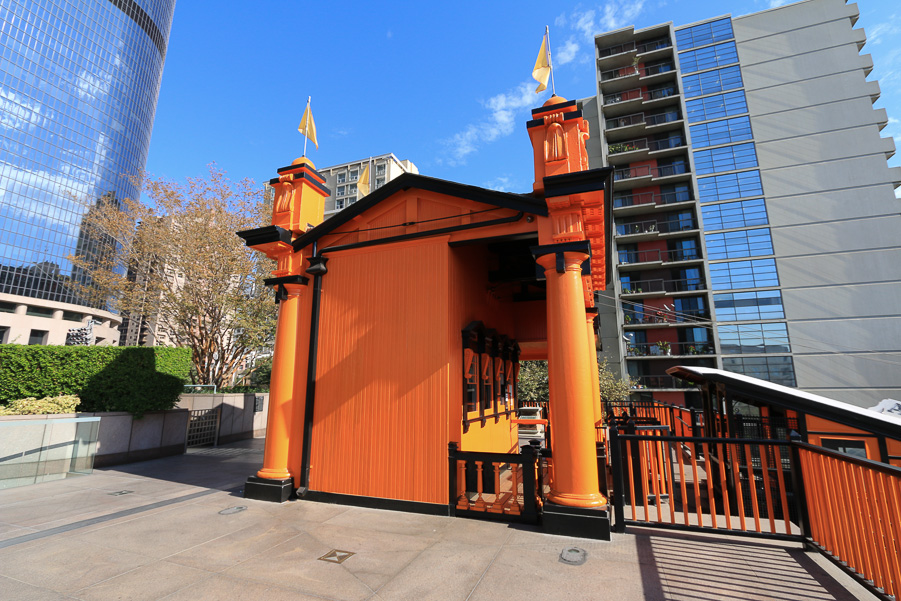 We had a round trip ride, up on Olivet and down on Sinai.
The Millennium Biltmore Hotel, originally named the Los Angeles Biltmore Hotel of the Biltmore Hotels group, is a luxury hotel located across the street from Pershing Square in downtown Los Angeles. Upon its grand opening in 1923, the Los Angeles Biltmore was the largest hotel west of Chicago in the United States. Eight Oscar ceremonies were held in the Biltmore Bowl during the Academy's early years of 1931, 1935–39, and 1941-42. The Biltmore's terra cotta buildings are in the center of this photograph.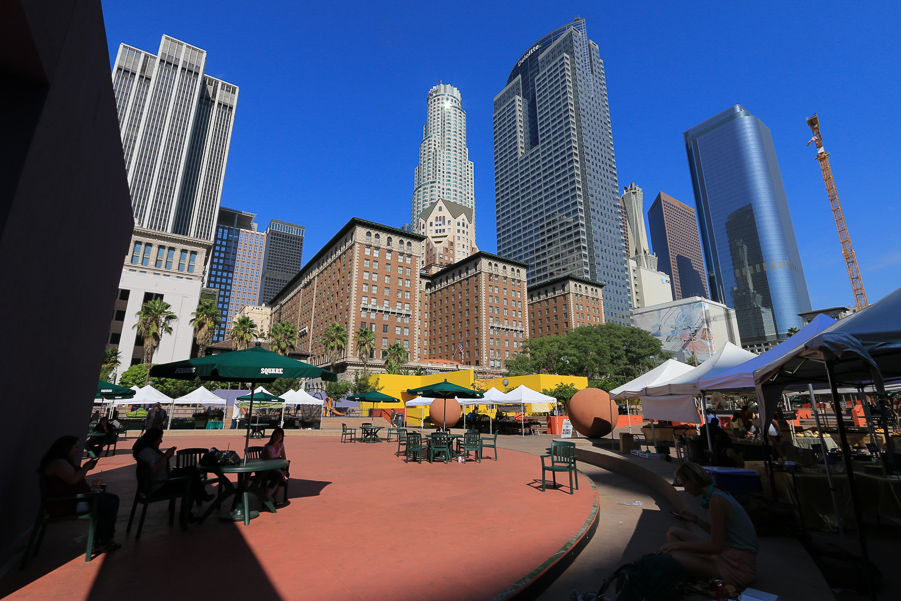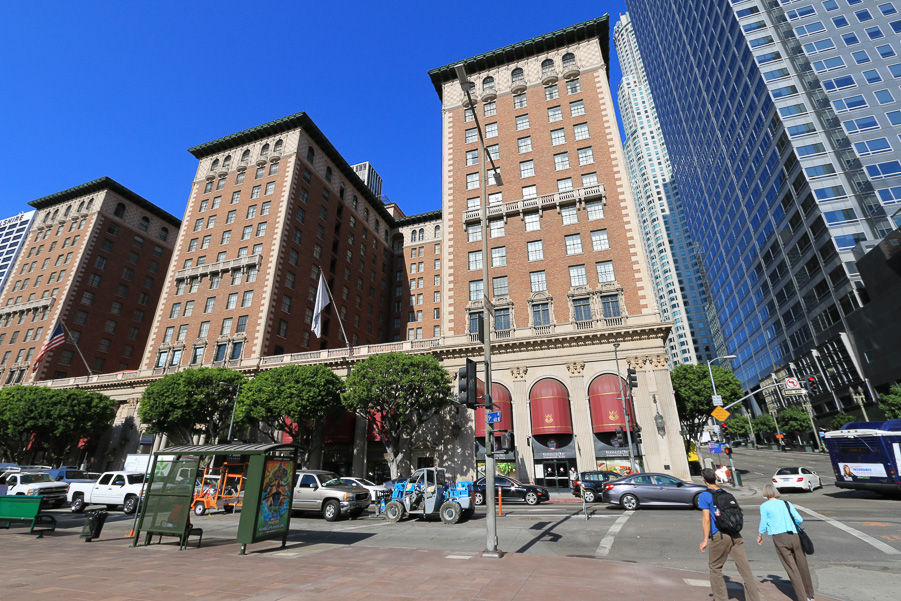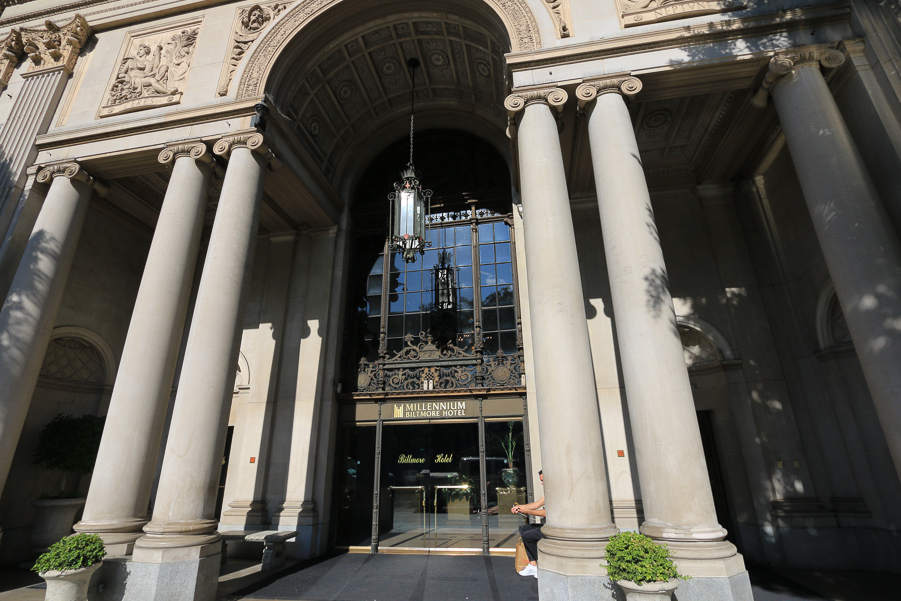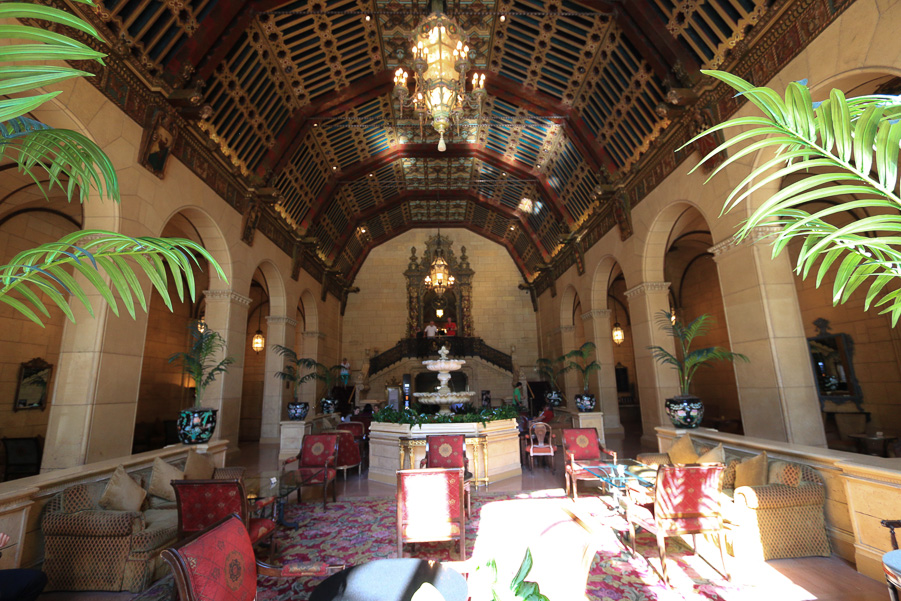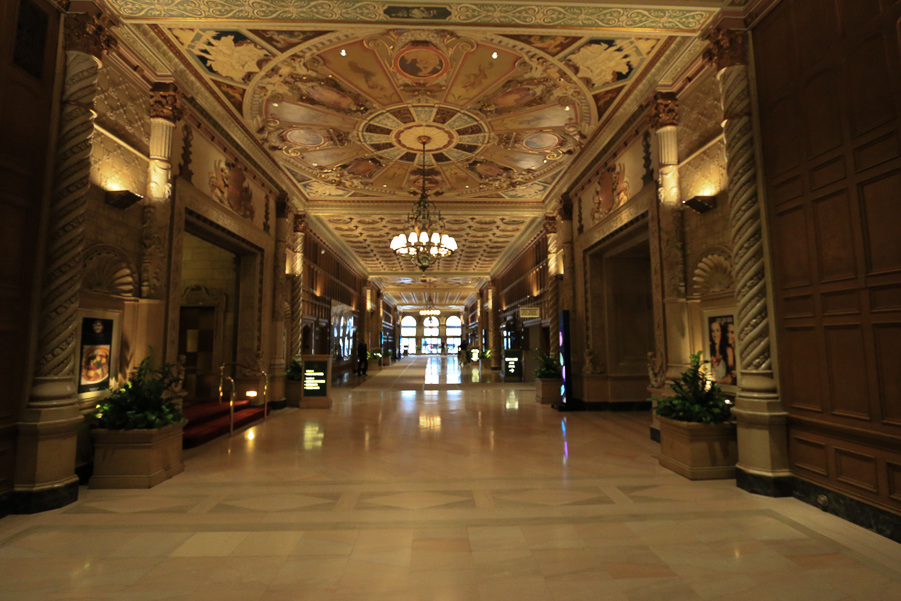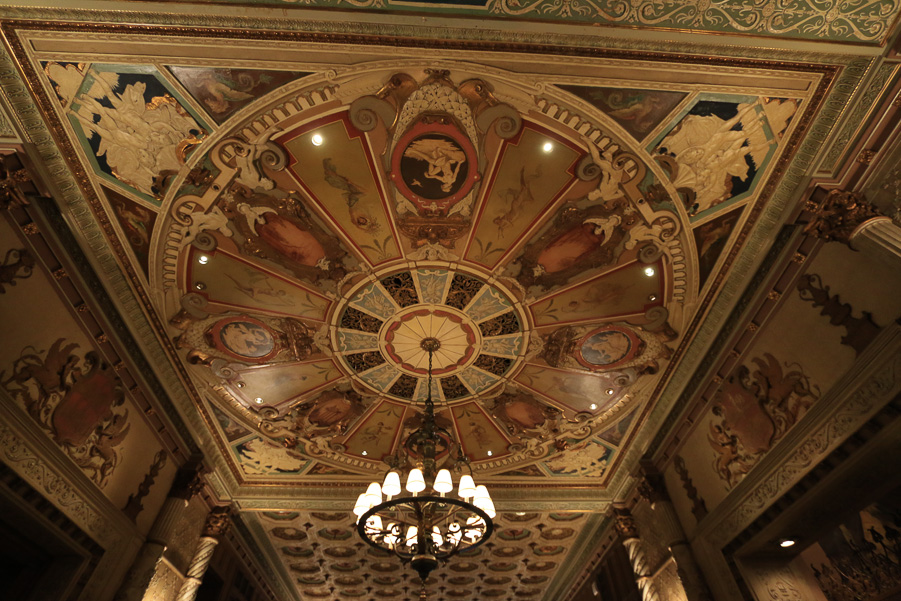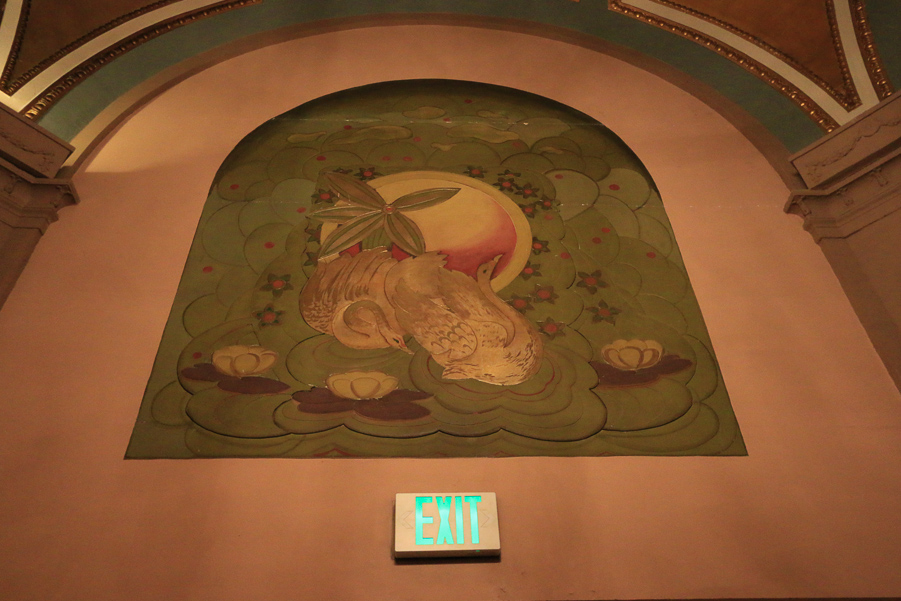 The lobby is wonderfully decorated.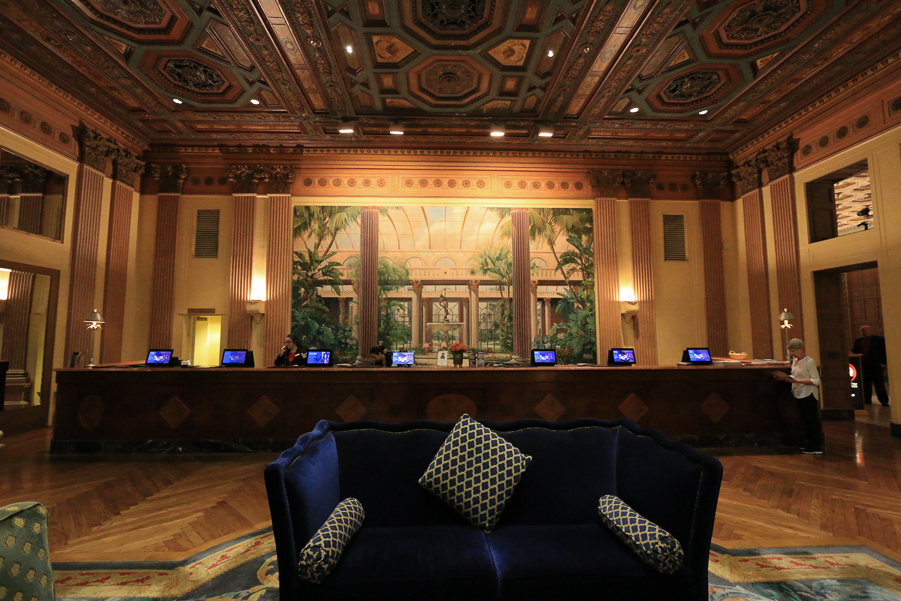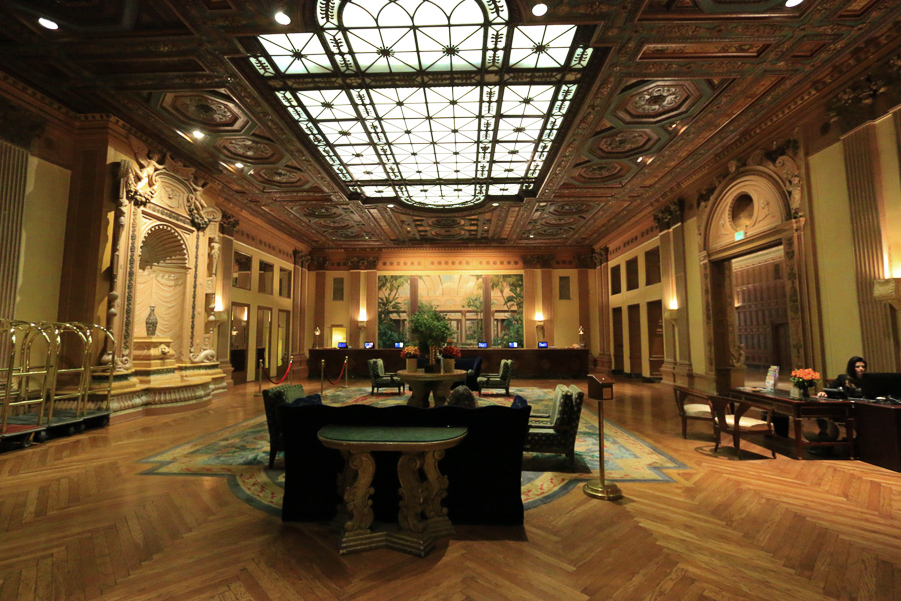 This is the Gallery Bar.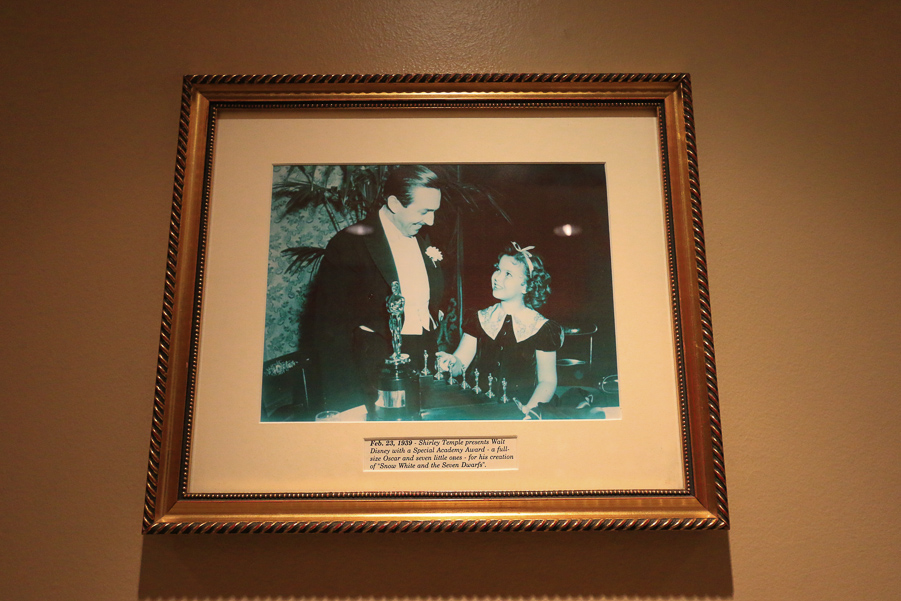 After touring the hotel, we ate at one of its four restaurants, the Bugis Street Brasserie. The name is an homage to Bugis Street in Singapore and the menu is Singaporean, Malaysian, and Chinese. Bugis was renowned internationally from the 1950s to the 1980s for its nightly gathering of trans women, a phenomenon which made it one of Singapore's top tourist destinations during that period. However, Bugis has long shaken off its naughty side and become a hub of shopping, fine dining, trendy cafés and bars which stay open long into the night.
Our first course was "Wasabi Prawns," which are tempura fried prawns tossed with a creamy wasabi sauce on fresh pineapple slices. These were outstanding!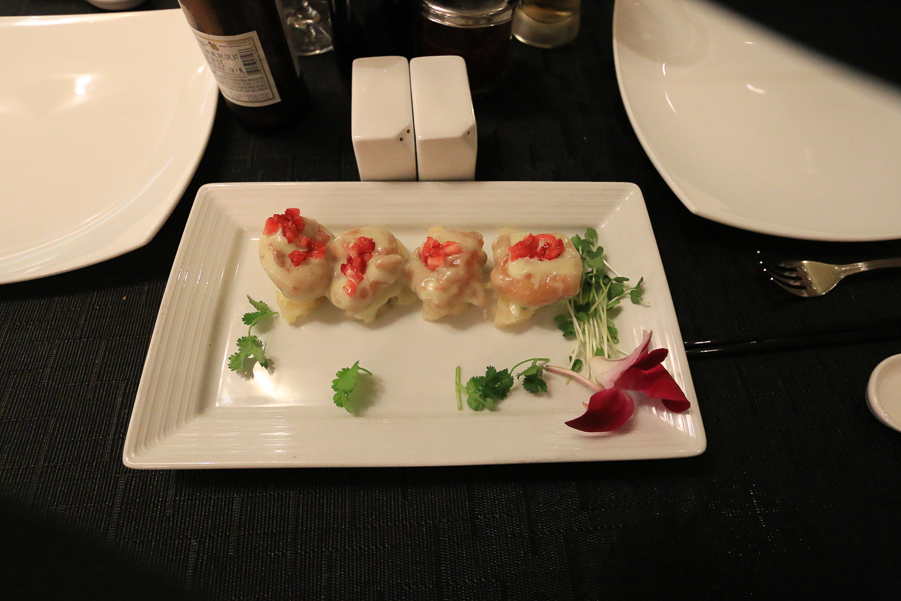 My entrée was "Singapore Laksa," which is a dish of thick vermicelli noodles, seafood, chicken, fish cake, tofu, Thai basil, and boiled egg in spicy coconut broth.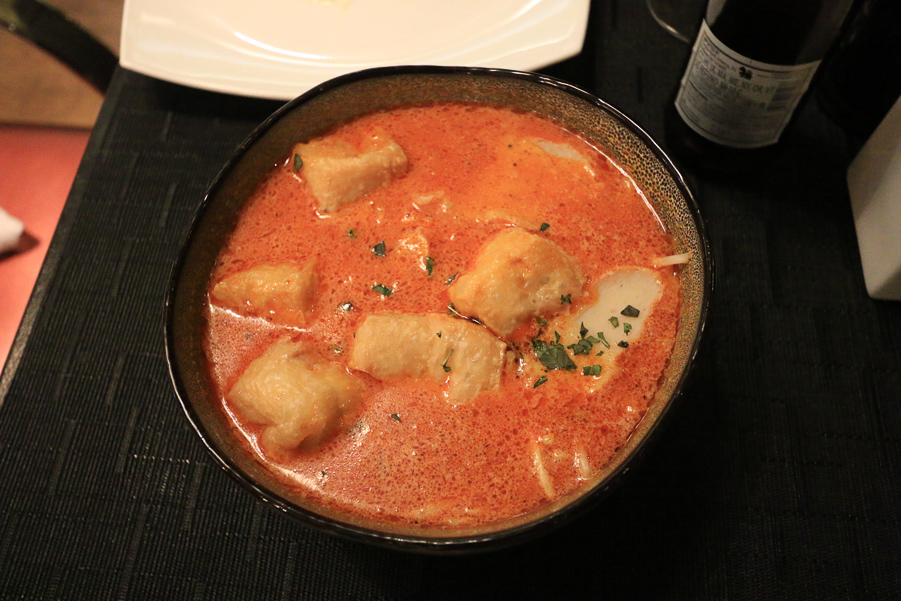 Judy's entrée was a combination plate of Spring Rolls, fried rice and "Szechuan Chicken" with asparagus, onions, red chili, Hoisin glaze, and Thai basil.
There's always room for dessert, right? Our choice was "Sago Gula Melaka," which is Sago (tapioca) pearls, creamy coconut milk, and a palm sugar syrup.
The food was incredible, as was the entire adventure!