November 18, 2023 - Saturday - Today we were in the desert to see the 9th Annual Cathedral City International Hot Air Balloon Festival presented by the Agua Caliente Casinos. The event goes on for three days and we came to see the balloon launch at sunrise in Rancho Mirage, CA.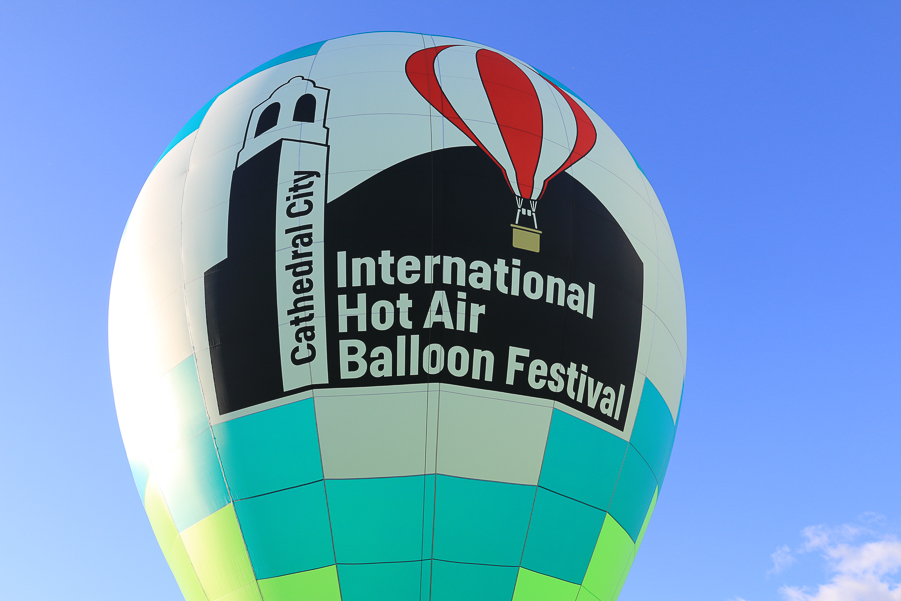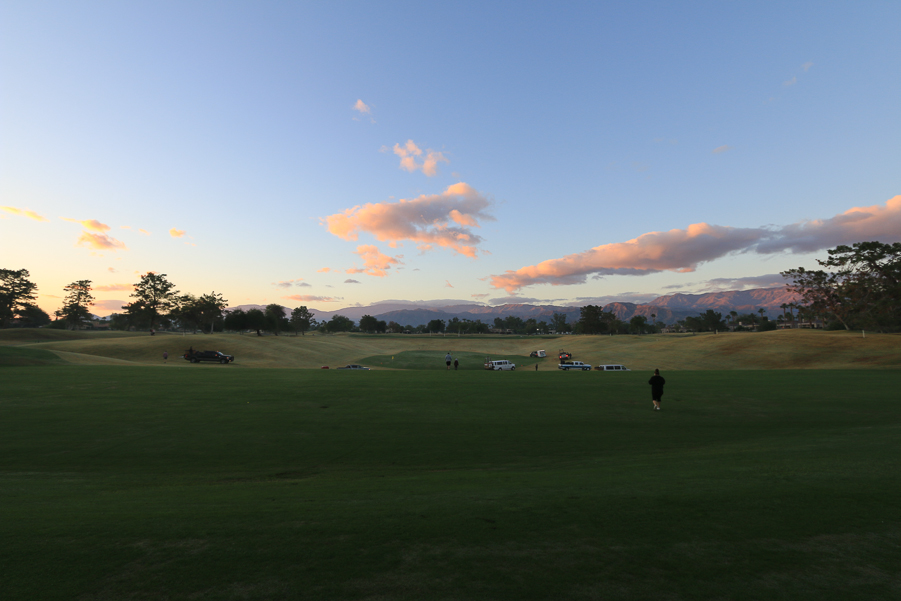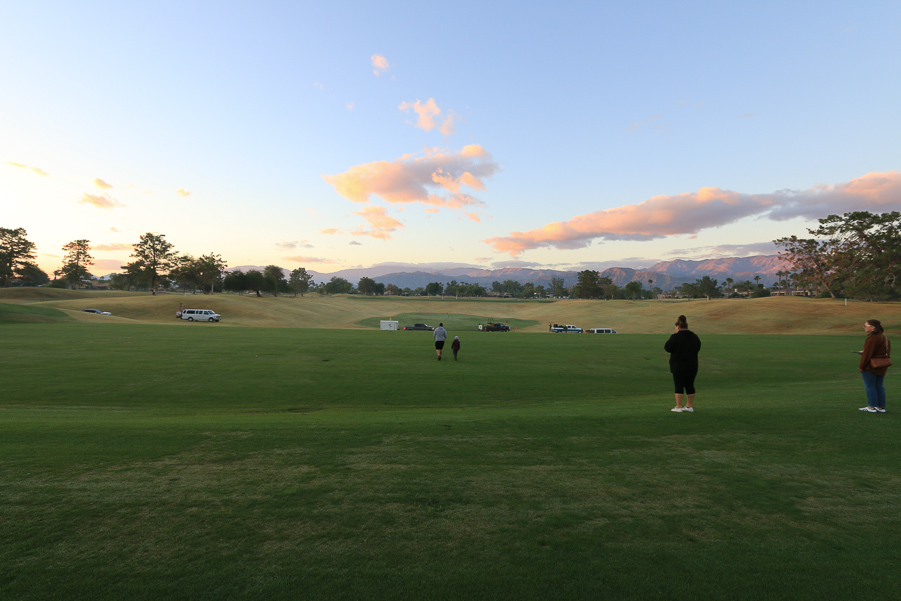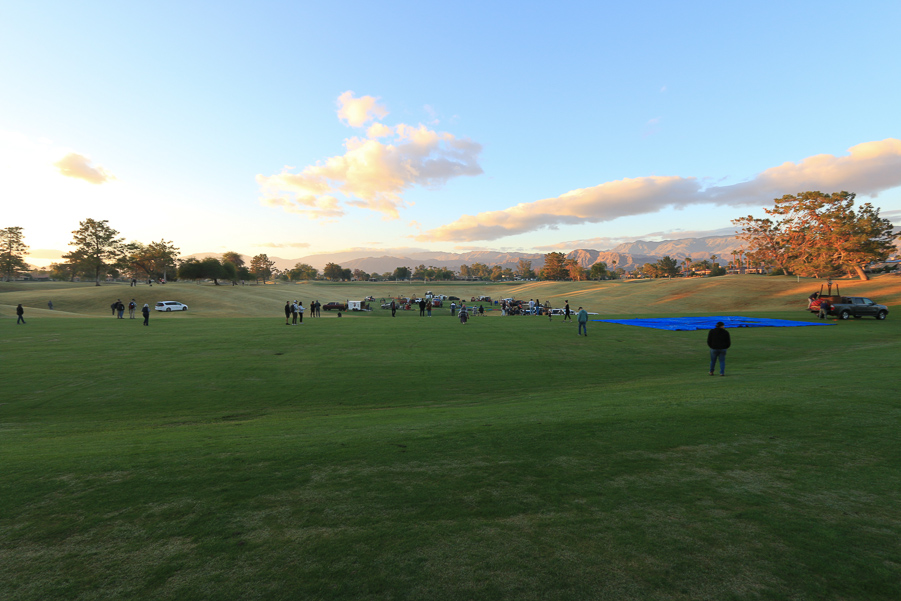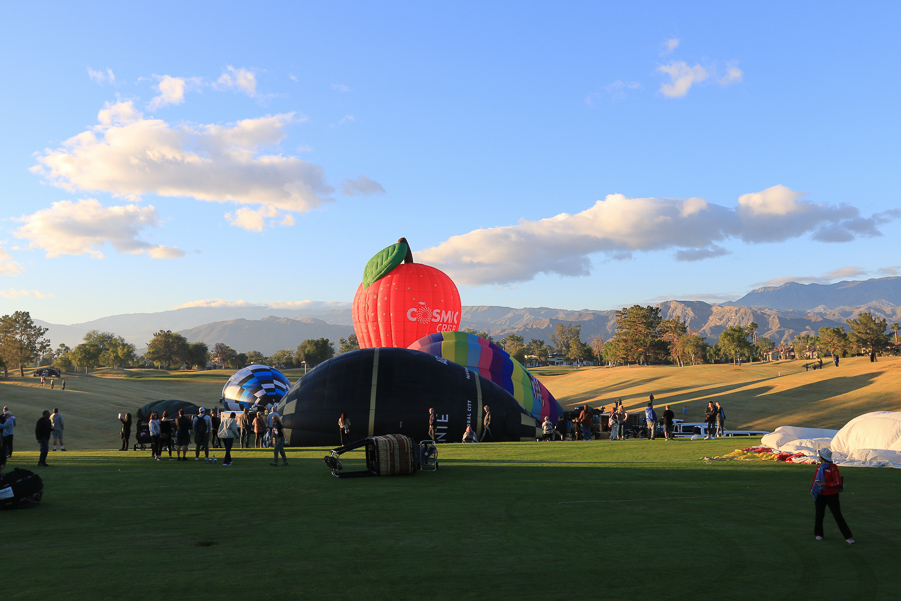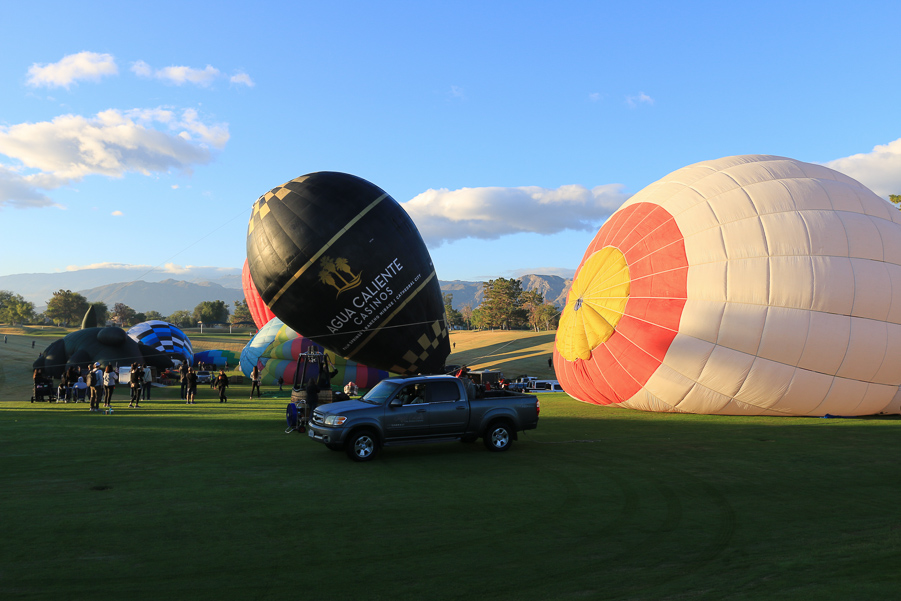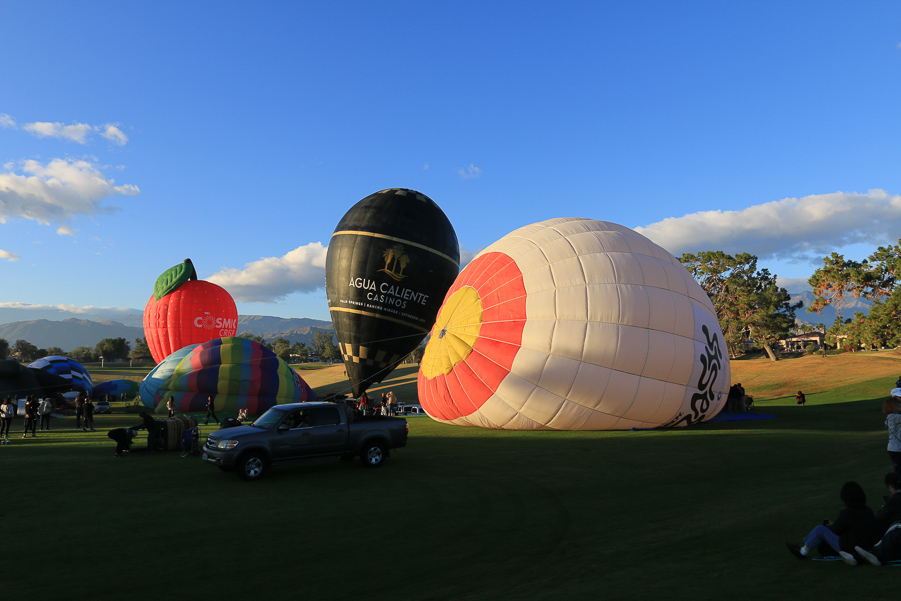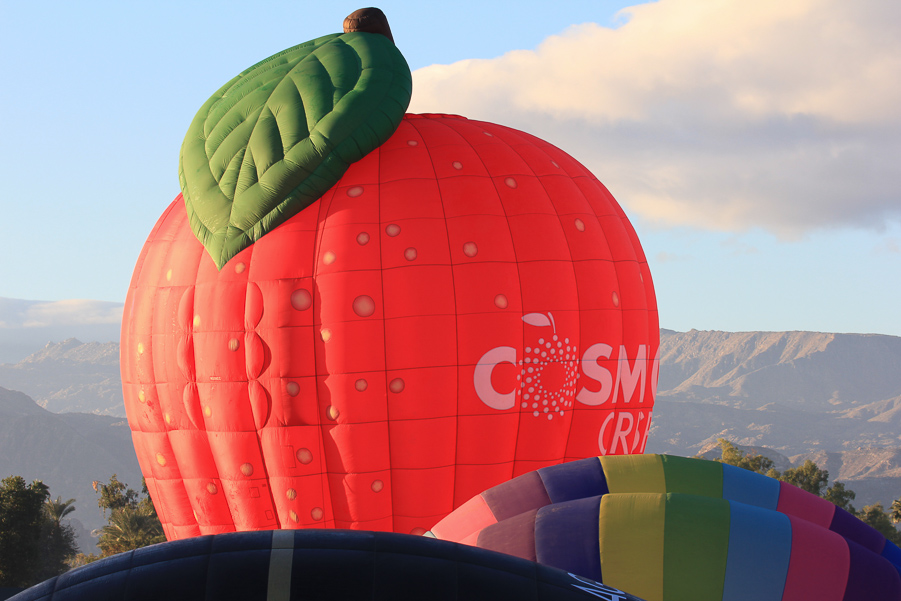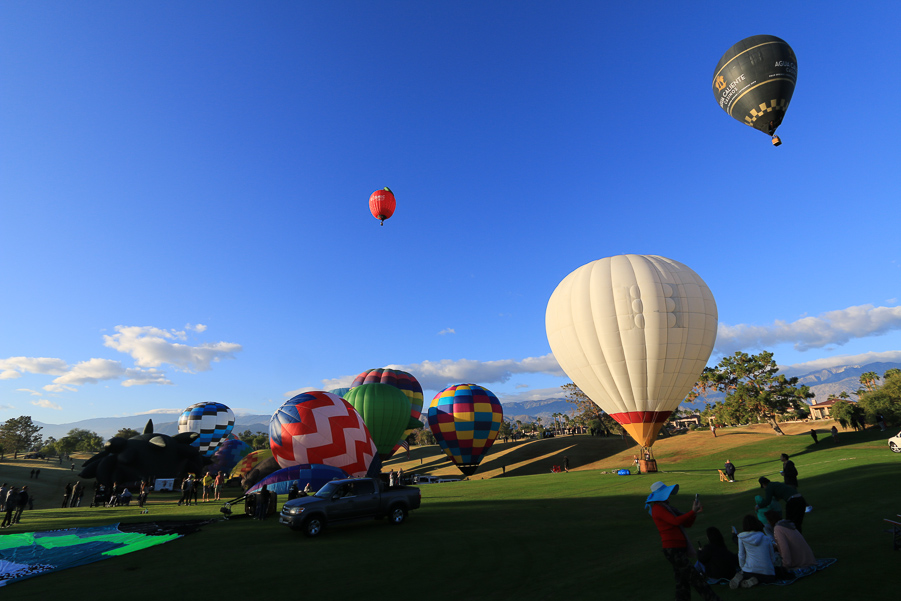 Yoda, Darth Vadar and the mystery balloon all took shape.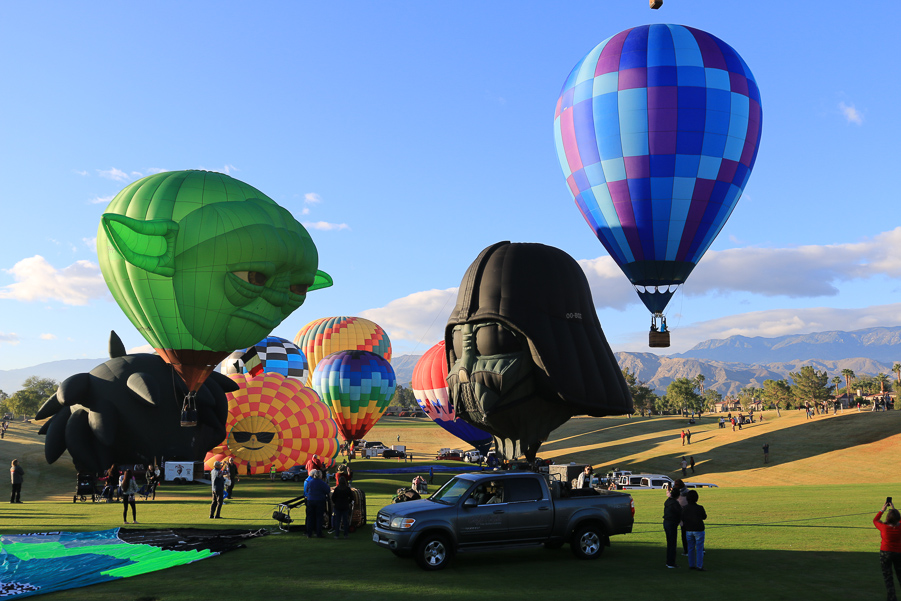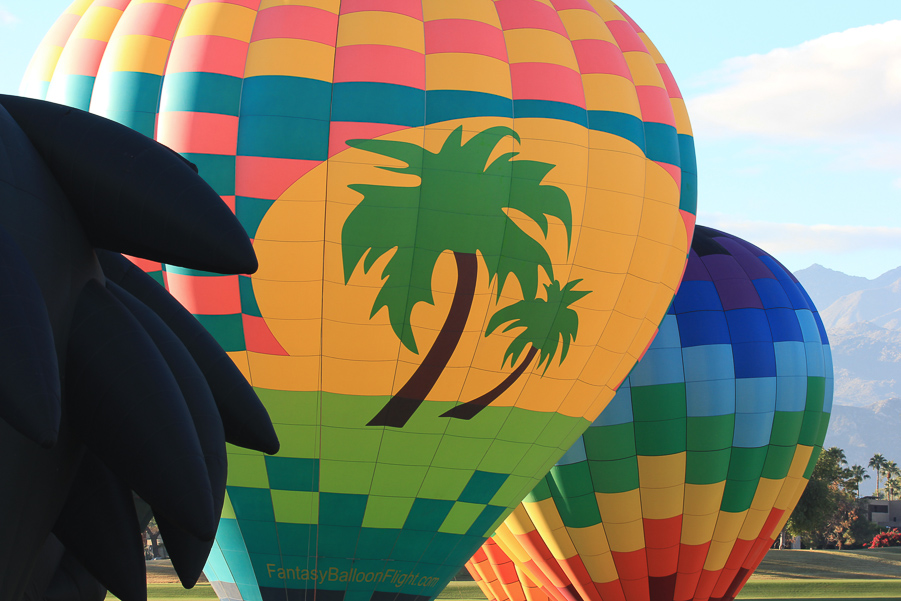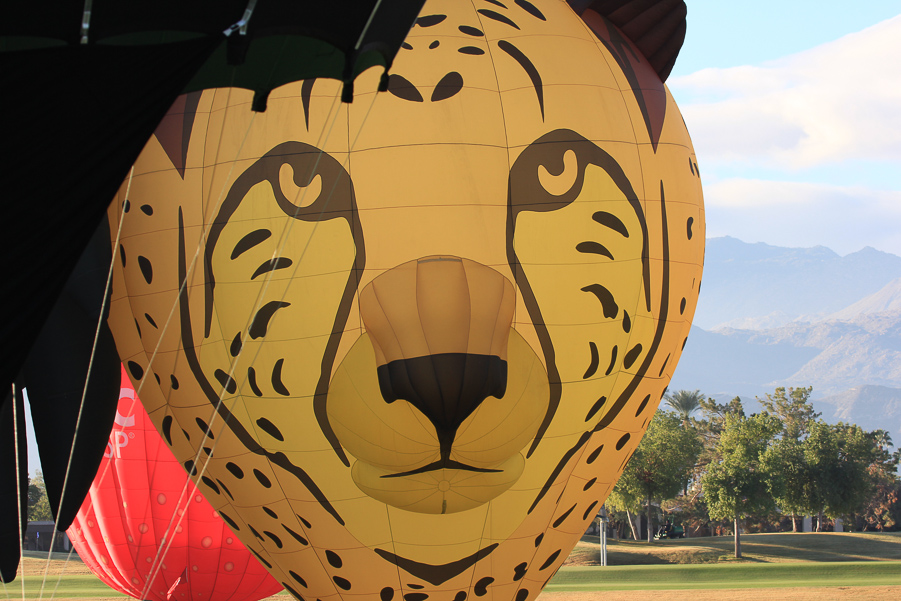 We still couldn't figure out the mystery balloon in black.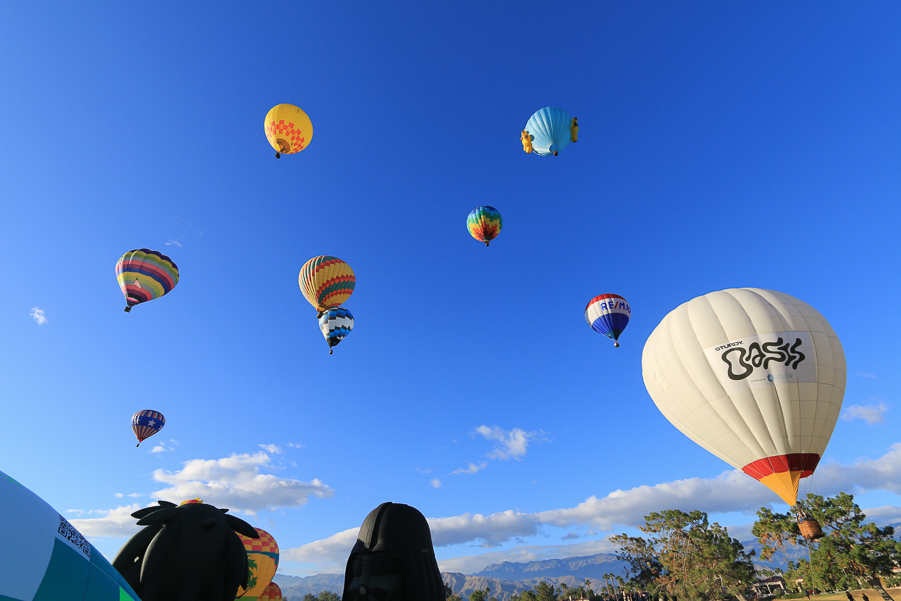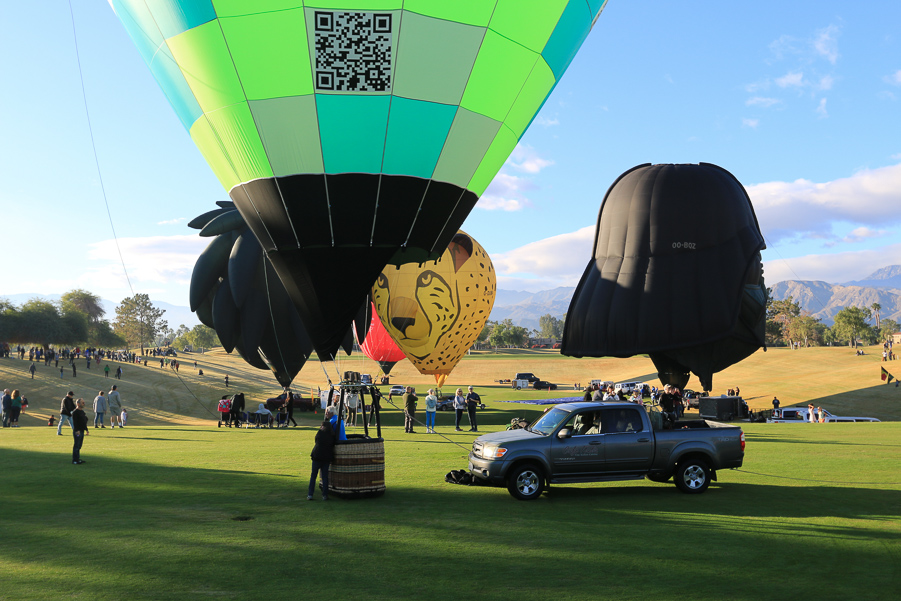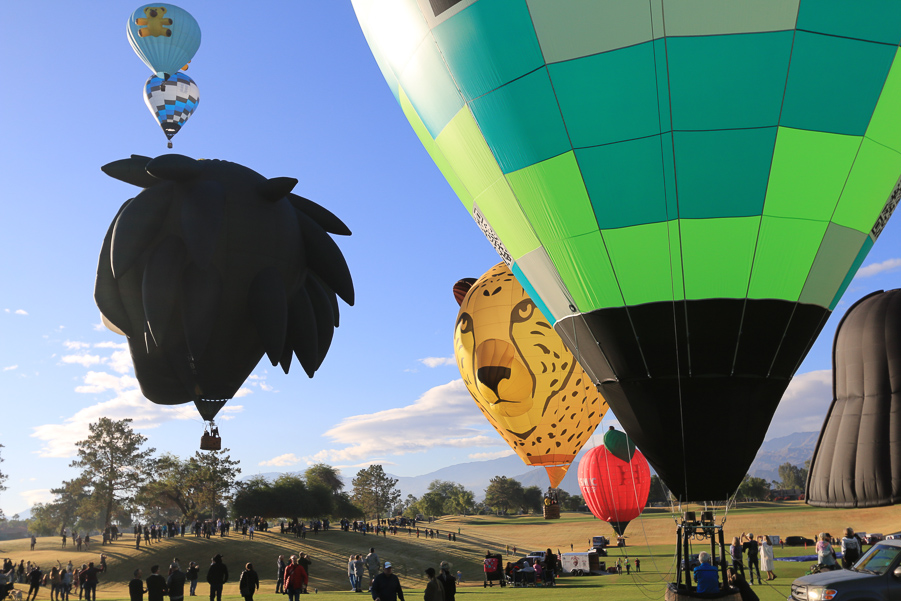 Some of the balloons that launched early started making their way back down.
This guy got his foot wet, but he pulled up at the last minute.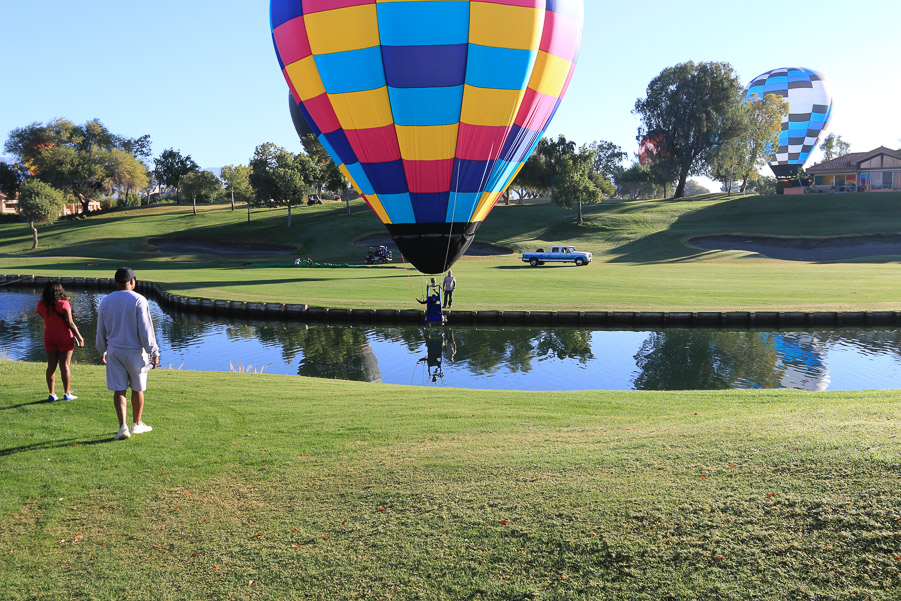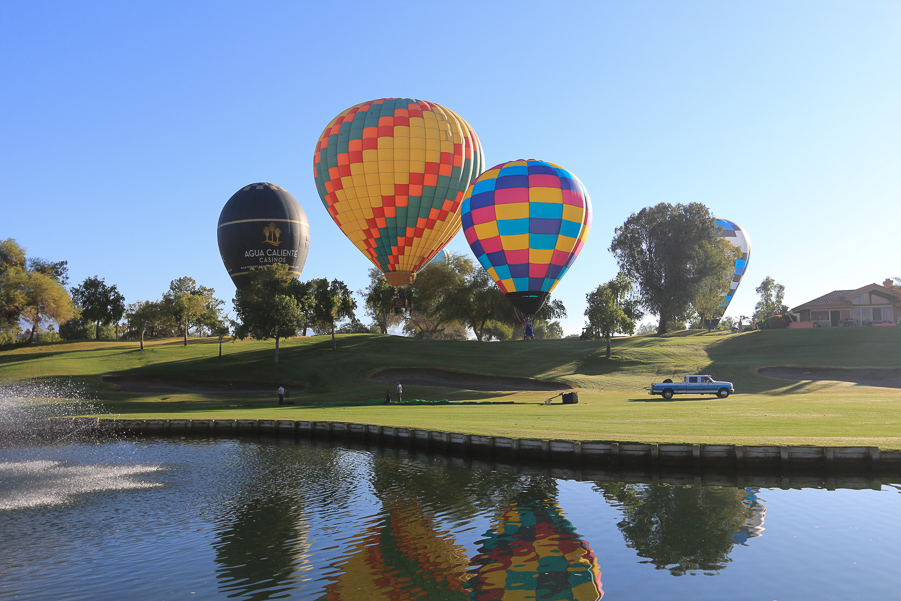 It was a beautiful show, for a short video of the experience, click here.
When the mystery balloon got up and turned around, we saw the Lion King.
After the balloons, we stopped for brunch at Goody's Family Restaurant.
Judy had a chili cheese dog.
I had three of their fish tacos.