February 8, 2023 - Wednesday - Today we took advantage of a promotional deal from Metrolink that operates train service between Redlands and San Bernardino. The new train line is called Arrow Service and the promotion is a $1.00 fare roundtrip in order to bolster their rider ship. So we took a train ride to nowhere that lasted 22 minutes to San Bernardino and 22 minutes back to Redlands.
We started out at the University of Redlands station, which is the eastern end of the line.
Here's our train pulling in.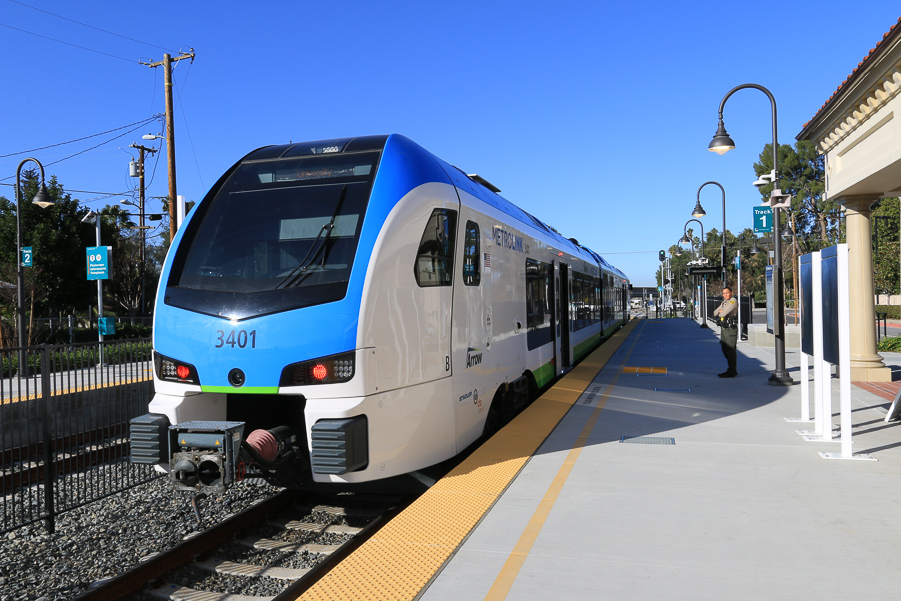 The interior is bright, clean and new.
Our first stop was the downtown Redlands station.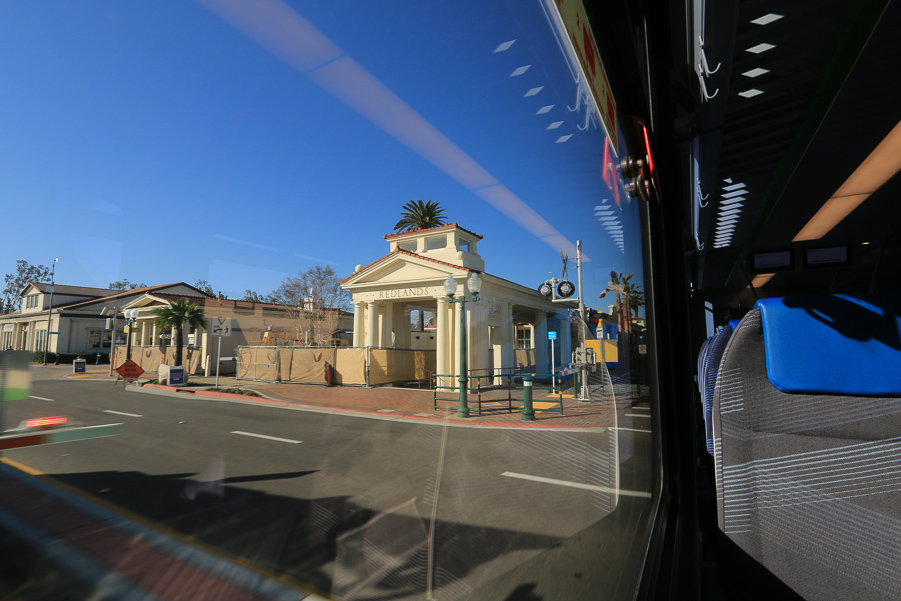 The next stop was the Redlands-Esri station.
Then we crossed under the 10 Freeway and stopped at the San Bernardino-Tippecanoe station.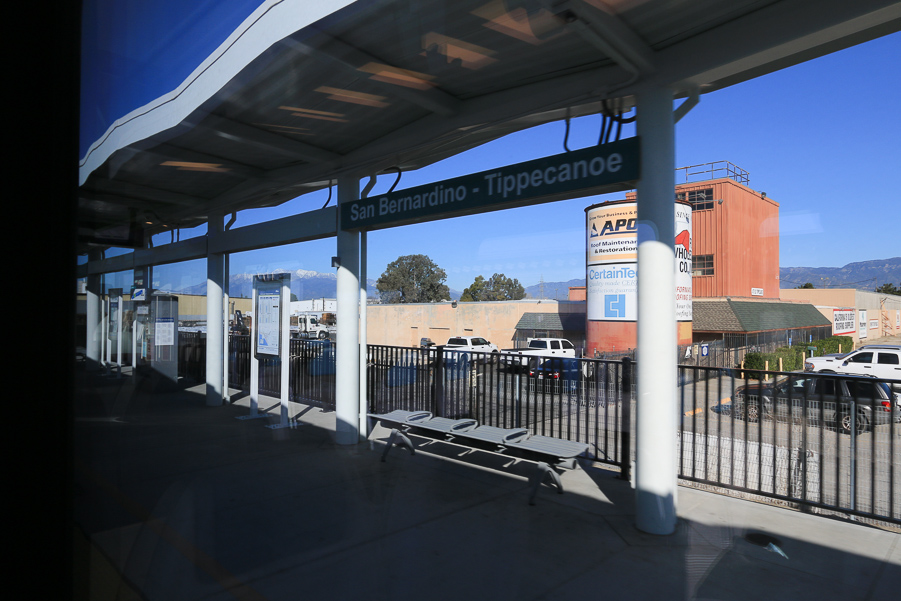 The western end of the line is the San Bernardino Downtown station.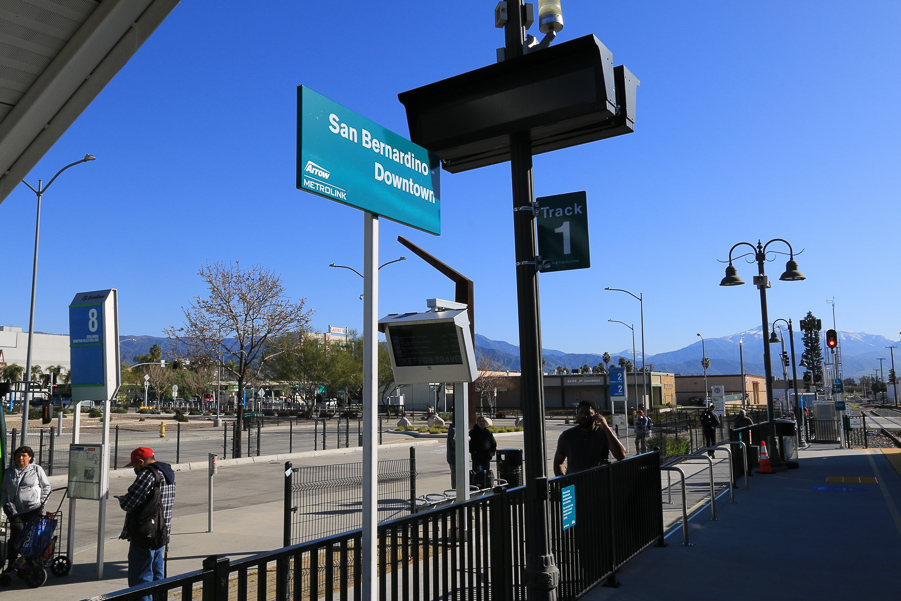 The Arrow line ends in downtown, it doesn't go all the way to the San Bernardino depot. This is a problem. In the picture below, the blue train to the right is the train we came in on. The blue train to the left is the train that we returned on to Redlands. The big black train on the left is the train that connects downtown to the depot. So if you want to go from Redlands to Union Station in downtown Los Angeles, you have to travel on three separate trains to get there. If Judy and I wanted to go into LA, we'd drive to the San Bernardino depot and take one train into Union Station.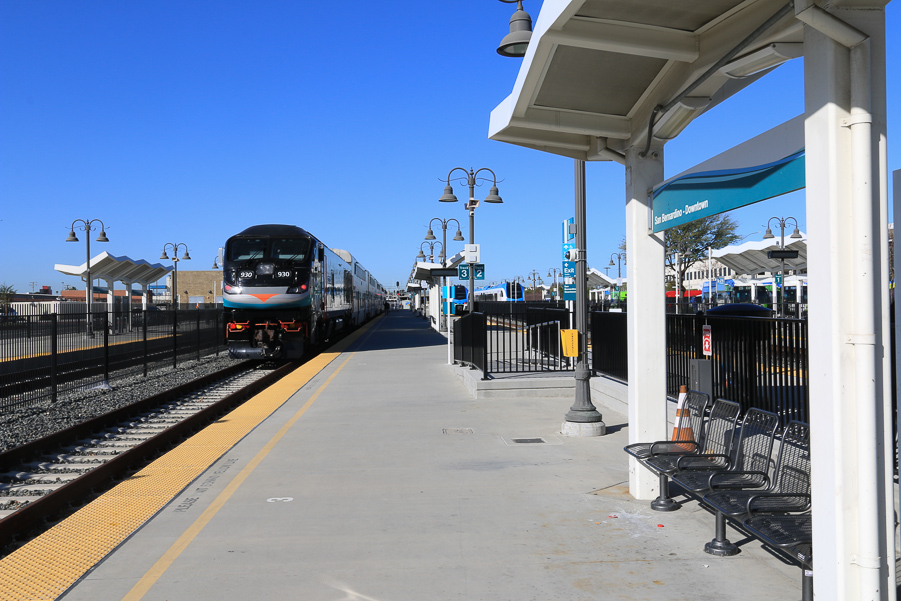 This is the Arrow train we returned on.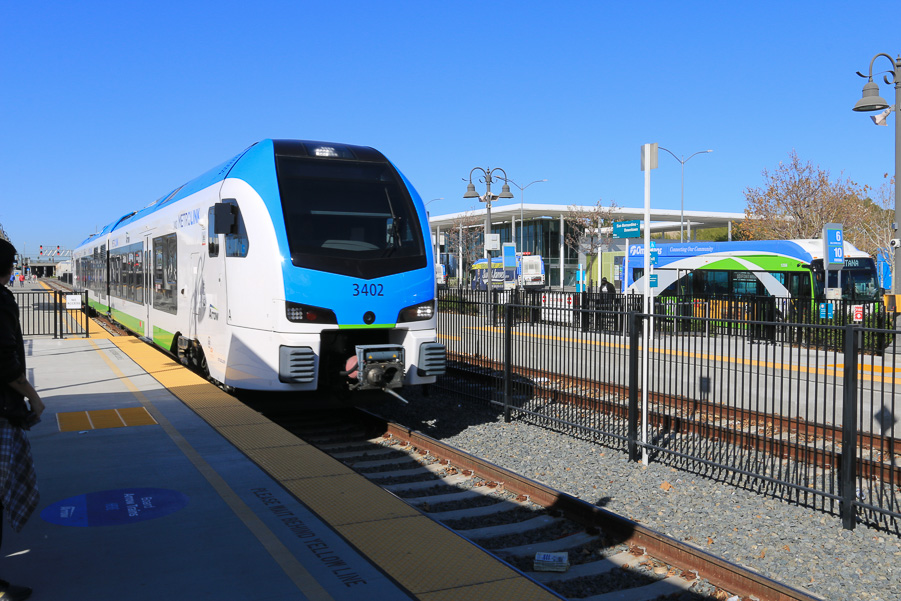 Well, we had fun and learned a lot about how not to go to LA by train, and it only costs us $1.00 apiece.
All that traveling made us hungry, so we drove to Loma Linda to have some lunch at the One More Bite Dumpling House.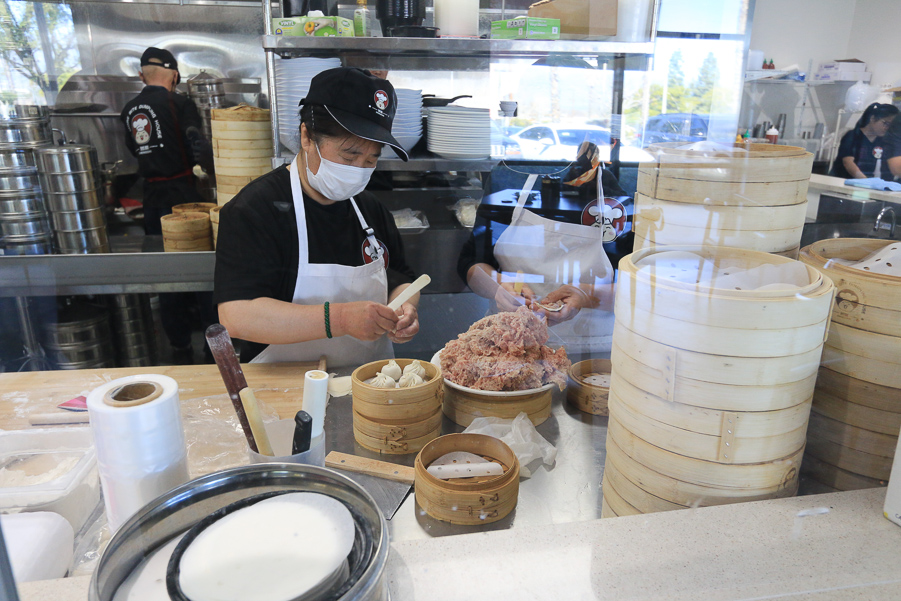 We started out with their vegetarian spring rolls.
Next was their vegetarian fried Udon noodles with a black pepper sauce.
Finally we had their pork pan-fried dumplings.
Everything was delicious. We should come here more often.