June 16, 2019 - Sunday, Father's Day - We've only driven by Lake Arrowhead in the past, so today we decided to visit the Mountain History Museum to learn more about the area. Lake Arrowhead is a man-made lake, actually a reservoir, serving the community since 1922. It was originally developed as a resort, which it still is today. It was a beautiful drive up the mountain.
Unfortunately we didn't have time to tour the lake.
The museum was converted from a single engine fire house.
This is one of the old wagons used in the lumber industry here.
And this is what it looked like fully loaded, pulled by six mules.
With Hollywood close by, a lot of films have been shot here.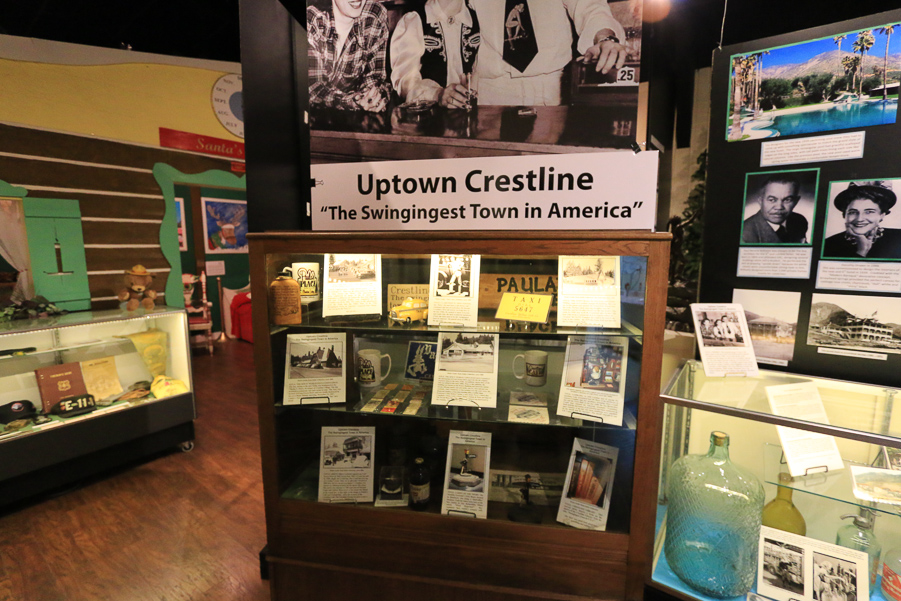 There used to be a place here called "Santa's Village," that Judy visited many years ago with her family.
Many celebrities had homes here but, the most notorious was Bugsy Segal, who partied at the Tutor House.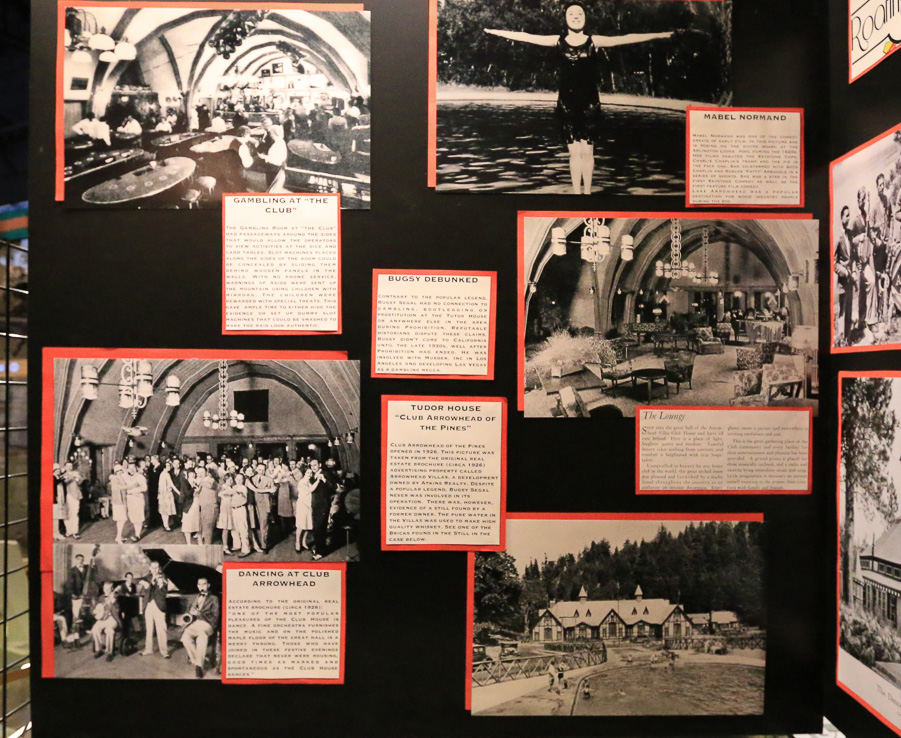 There are a number of good restaurants in the nearby Lake Arrowhead Village, but we picked the Bin 189 restaurant at the Lake Arrowhead Resort and Spa since it's located overlooking the lake.
Judy had their "Thai Sesame Salad" with chicken, romaine, mixed greens, mandarin oranges, cashews, edamame, wonton strips, avocado and peanut dressing.
I tried their "Fish Tacos," with beer battered cod, flour tortilla, jalapeno-cilantro Cole slaw, lime aioli, chipotle aioli, pico, tortilla chips and grilled lemon. We both loved our choices, the food was great!