July 3, 2019 - Wednesday - The surprising thing about the city of Pasadena, with its Rose Bowl, the Rose Parade and all of its museums, is that there is only one dedicated public garden in the entire city, Arlington Garden, and we went to see it today. Founders, Betty and Charles McKenney, and designer, Mayita Dinos began planting Arlington Garden in 2005. Their goal was to create a public, water-wise garden that celebrates Southern California's Mediterranean climate. The garden demonstrates how beautiful and practical a well-planned, water conserving and climate appropriate garden can be. While it's only three acres in size, there's a lot to see here.
It's very informal, with lots of trails to wander on and there is seating everywhere.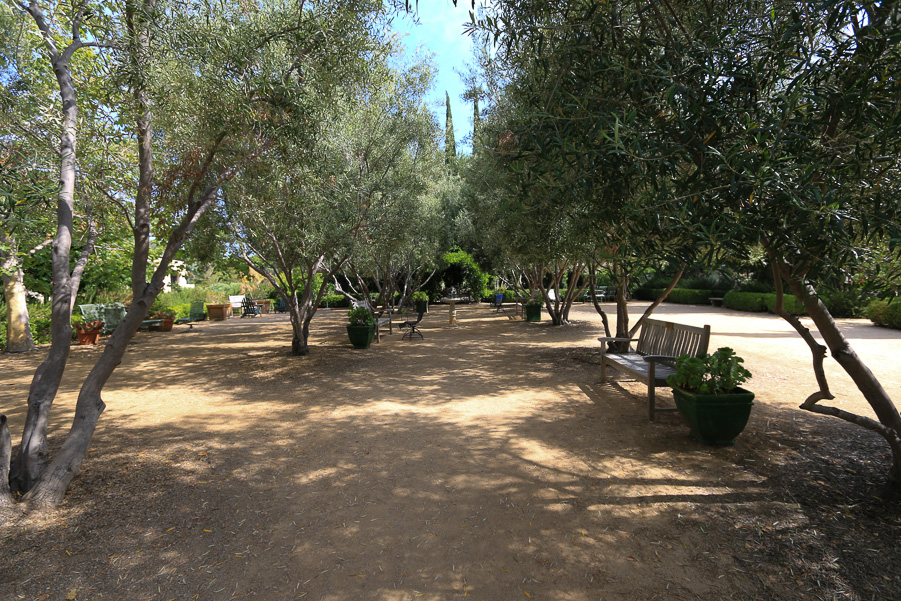 We loved Yoko Ono's "Wish Tree Terrace."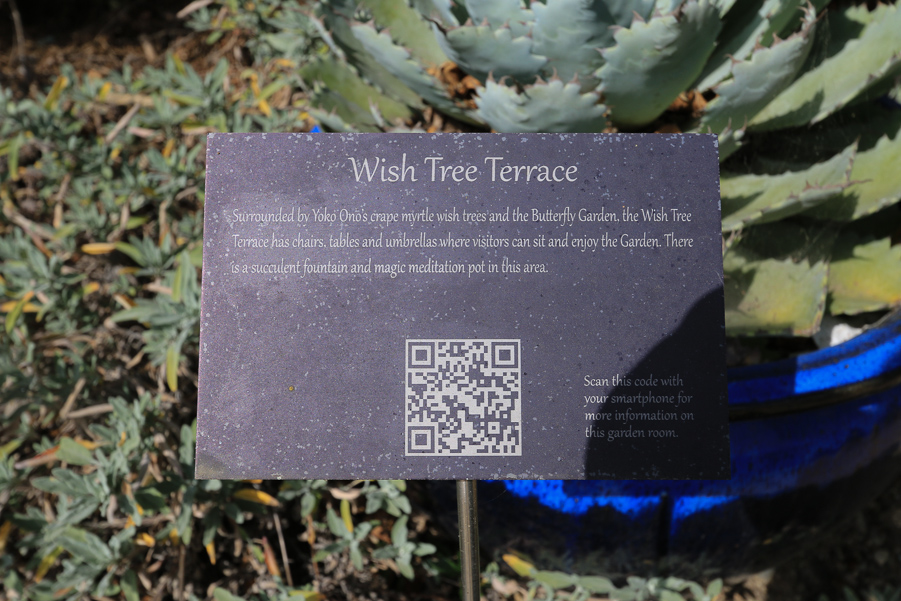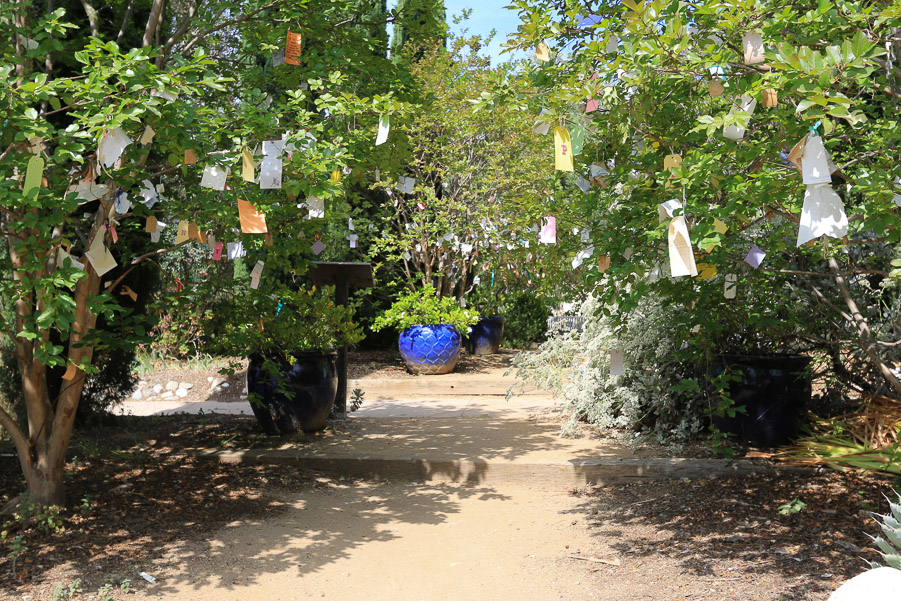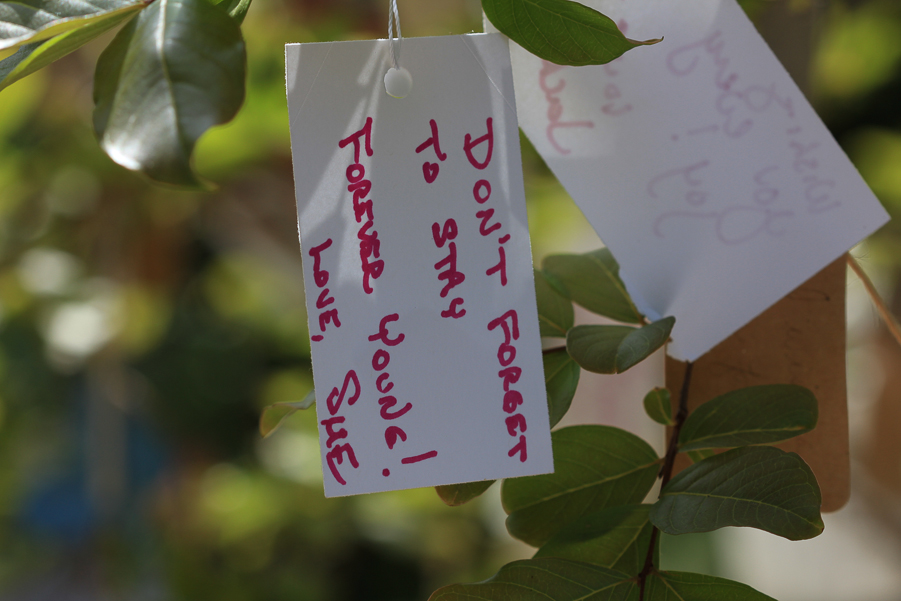 We saw plenty of flowers and critters here.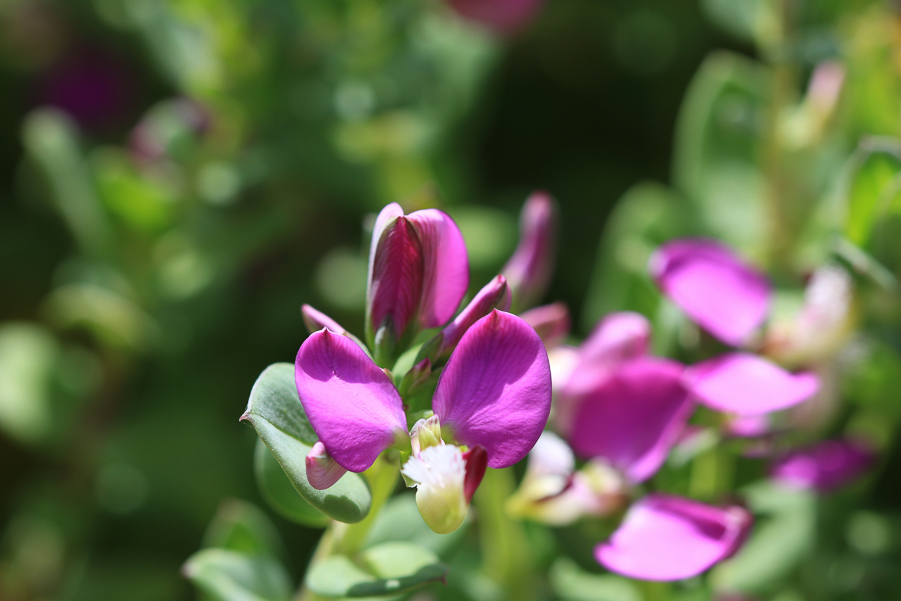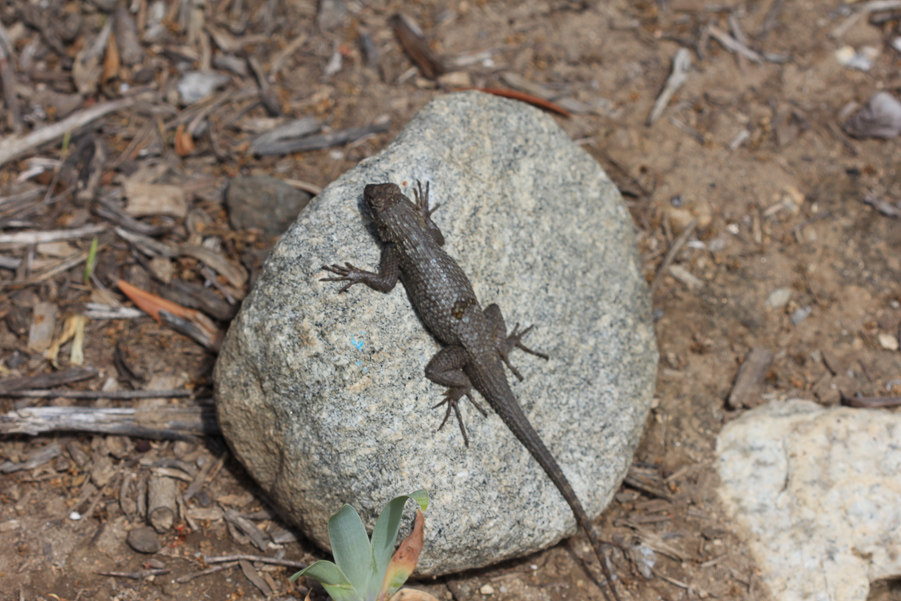 This is a very large Morning Glory bush.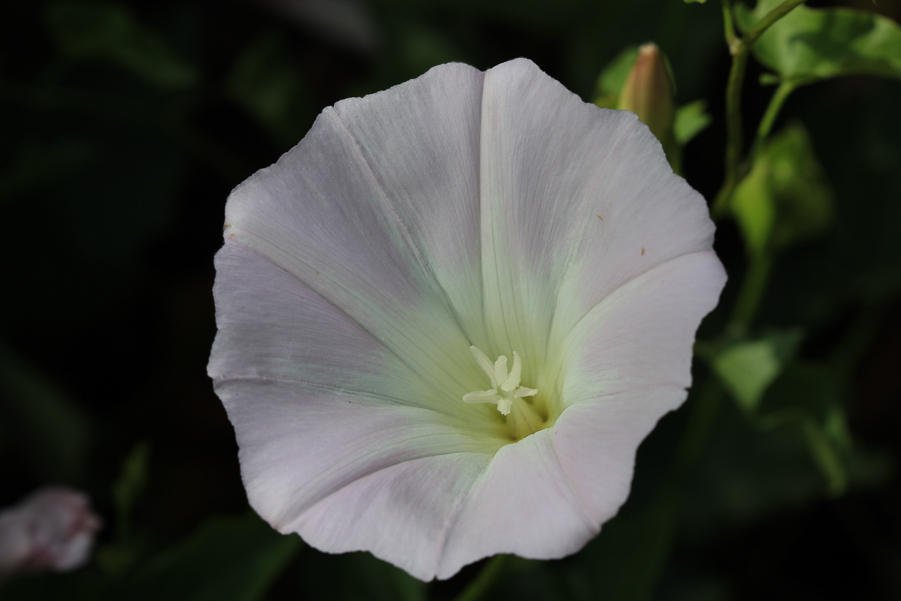 We bumped into a landscape painting class.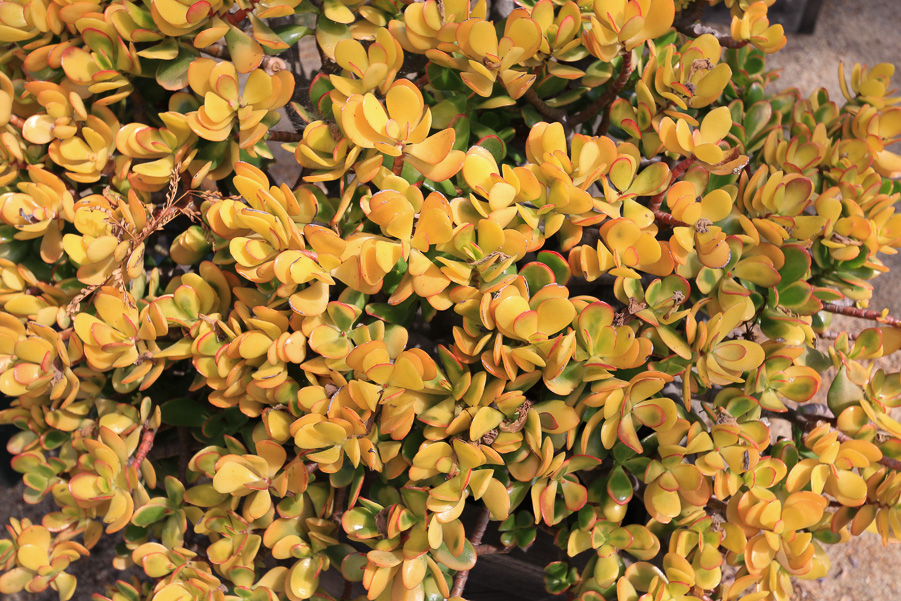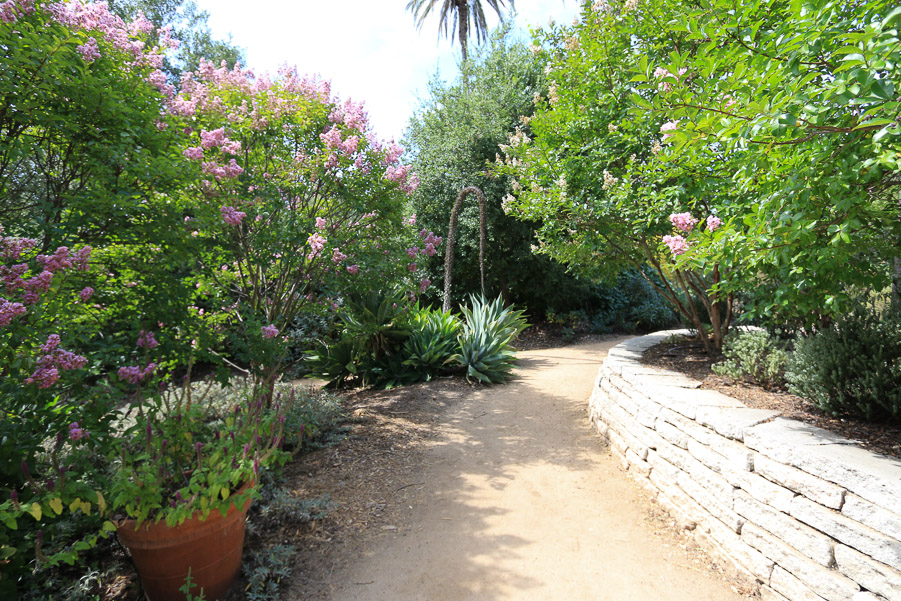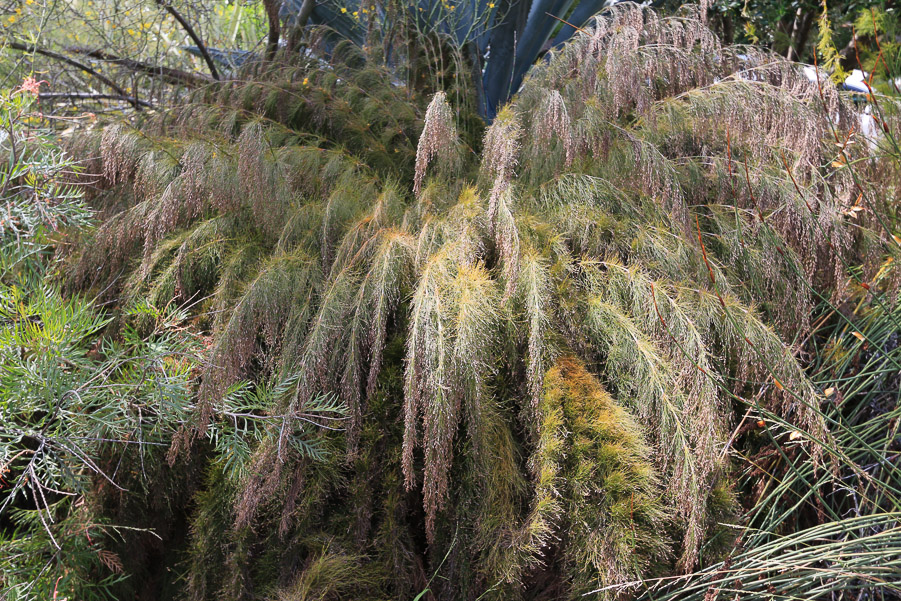 It's a beautiful place to relax your mind.
After the gardens, we headed over to Roy's for lunch.
I had their "Teppanyaki Shrimp with Red Dragon Sauce" and Judy had their "Roasted Macadamia Nut Crusted Mahi Mahi with Lobster Cream Sauce." Both came with a green salad, Miso soup, pineapple fried rice and fresh baked cookies.
Before heading home, we stopped at the Gourmet Cobbler Factory and picked up a peach cobbler for later.