February 18, 2016 - Today we went to Pomona to visit the American Museum of Ceramic Art. AMOCA was founded on March 22, 2003 and its mission is to champion the art, history, creation, and technology of ceramics. AMOCA's permanent collection consists of more than 7,000 pieces and includes Southern California dinnerware, Mettlach ceramics, industrial ceramics, factory made ceramics, ancient vessels from the Americas, fine porcelains of Asia and Europe, and functional and sculptural contemporary ceramics. We started out viewing the contemporary ceramics.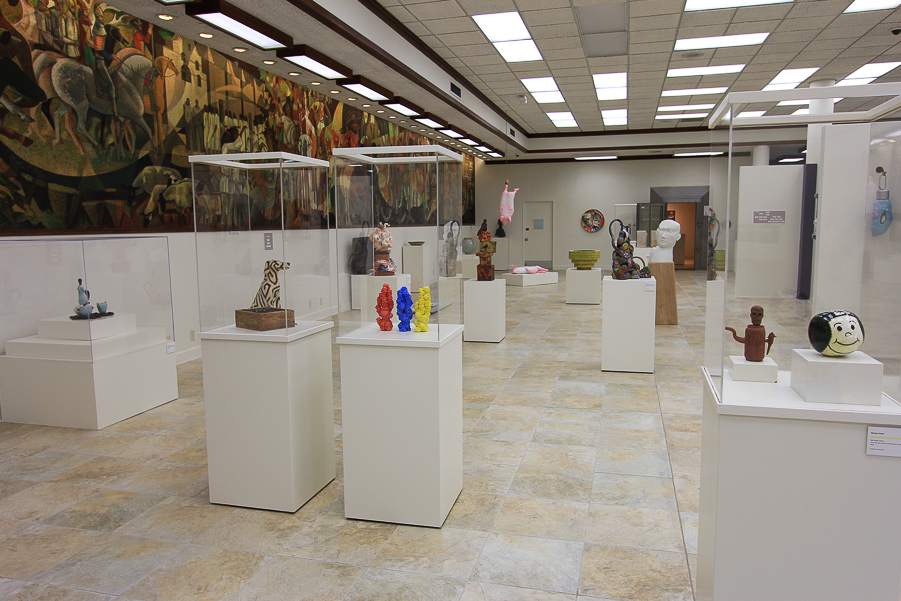 One artist went to the streets to ask people their "secrets" and created these cups with each secret stenciled on the front.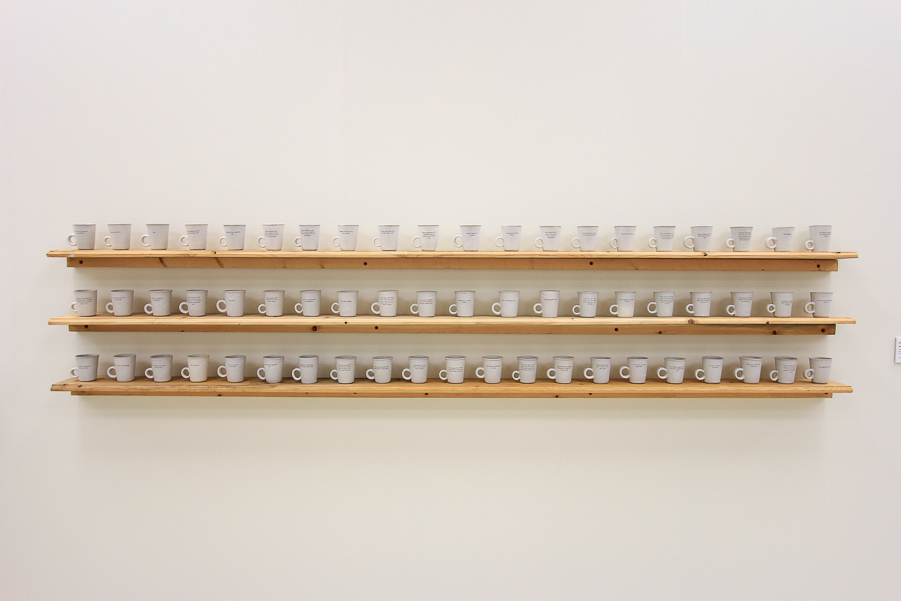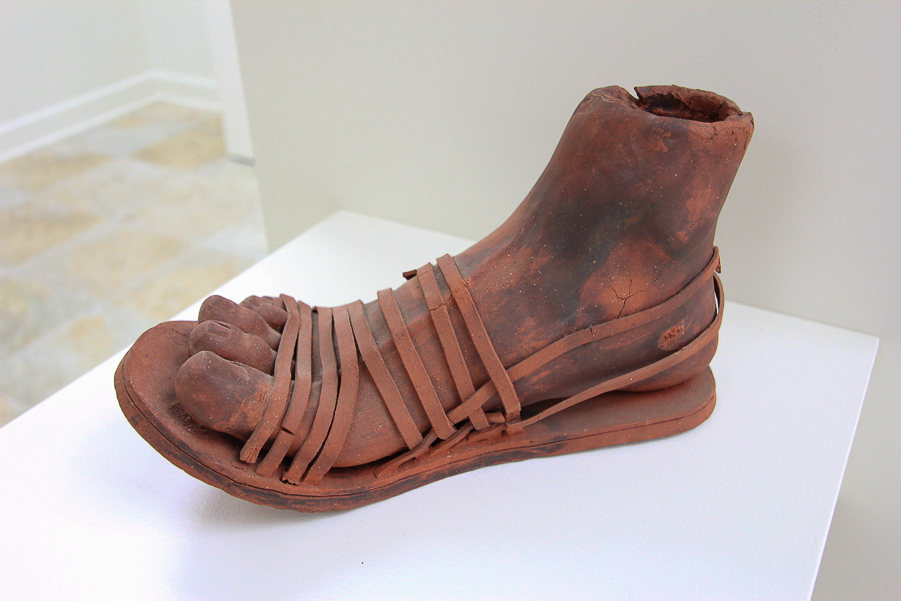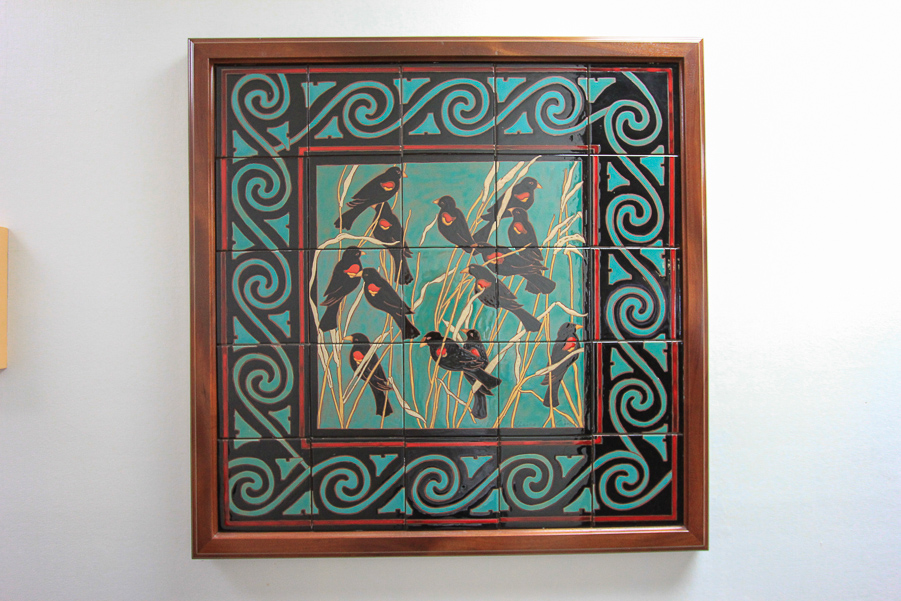 The Museum also houses a huge studio for students and artists to create their work.
In 1836, a pottery founded by François Boch and located in Mettlach, Germany, merged with another founded by Nicolas Villeroy to form the famous ceramic company called Villeroy & Boch (V&B). By the late 19th century V&B had seven factories, but the one at Mettlach, most famous and celebrated for its production of steins, became known by the name of the village. Mettlach also produced plaques, vases, jardinières, table wares, and more. Robert D. and Colette D. Wilson, patrons of AMOCA, accumulated a huge number of Mettlach pieces over a 30-year period. AMOCA now houses their entire 3,000 piece Mettlach Collection, the largest collection of Mettlach wares (dating from c. 1840-1915) in the world. Their collection is spectacular!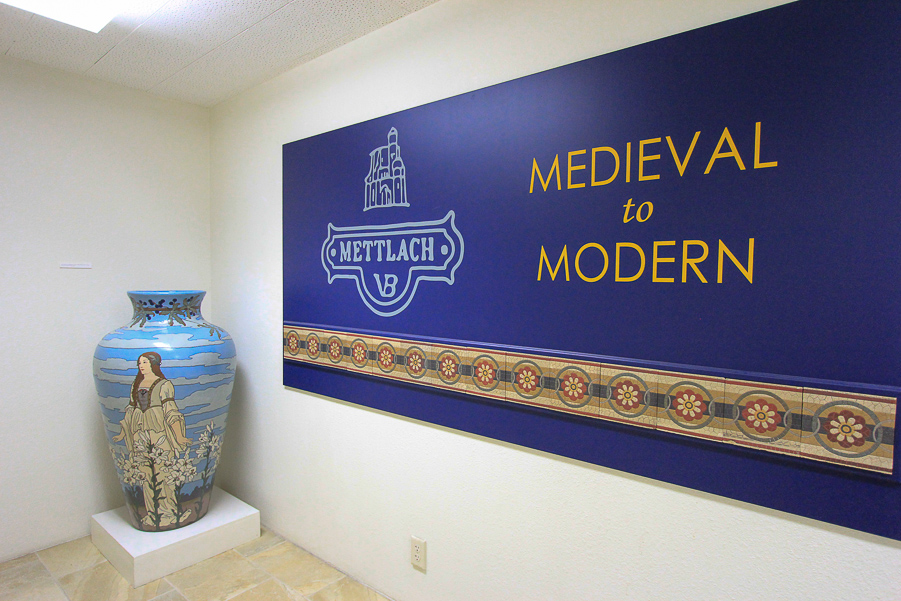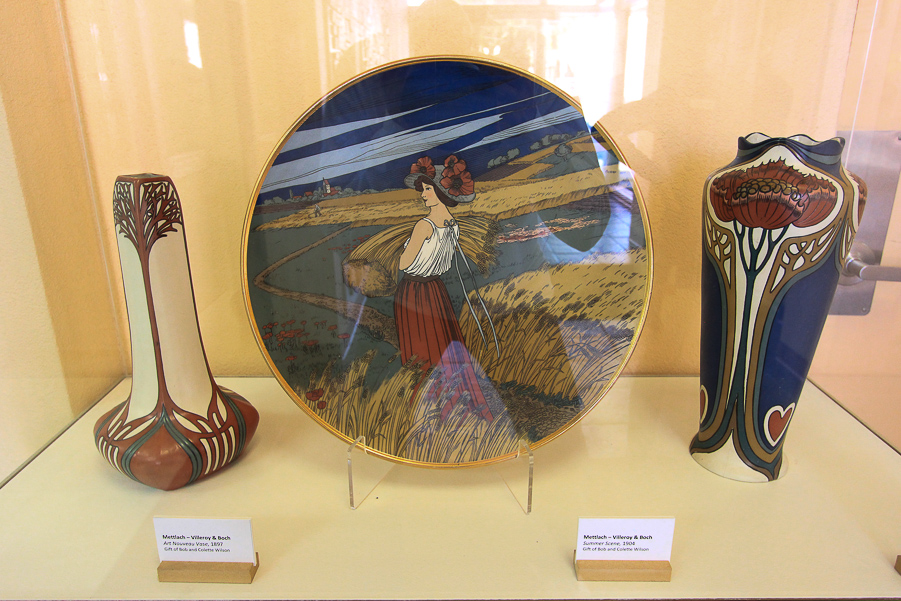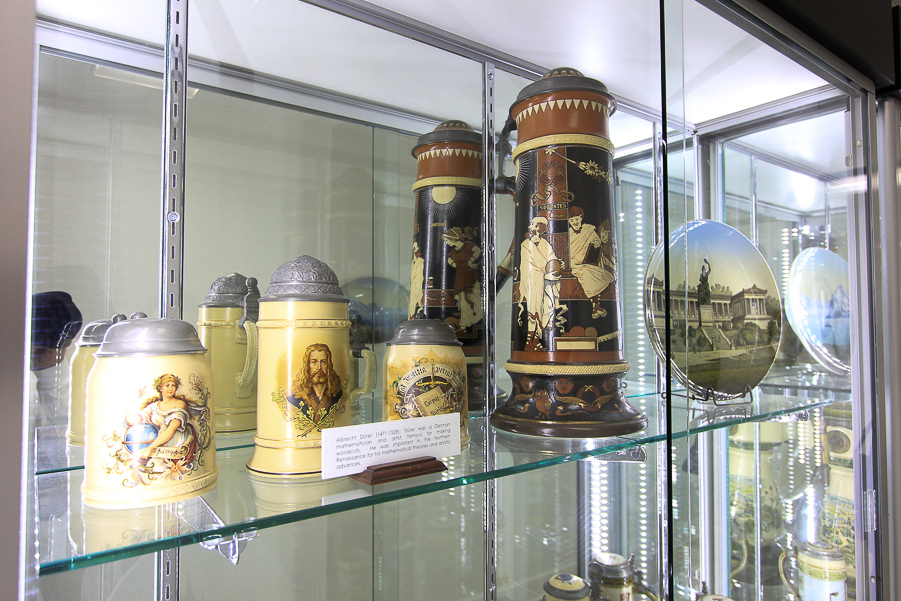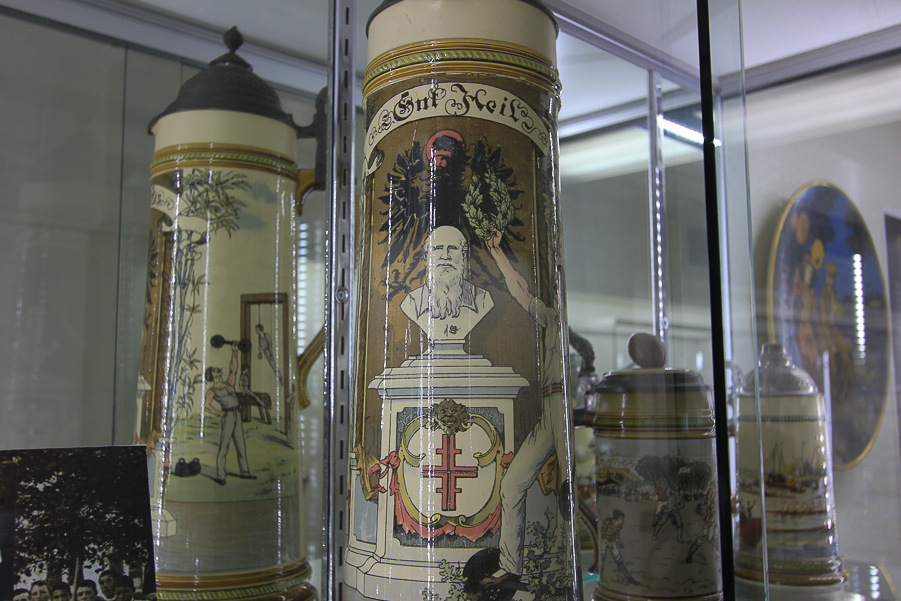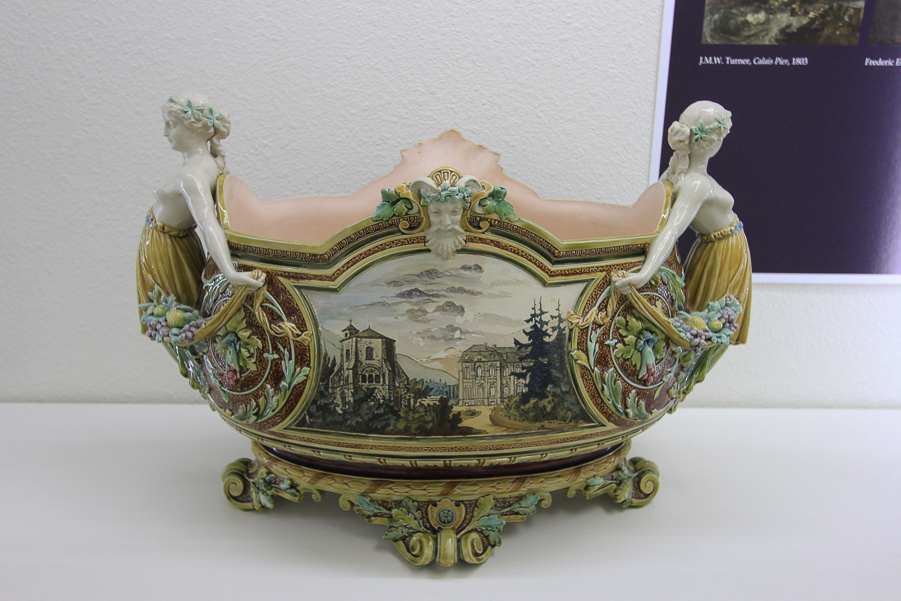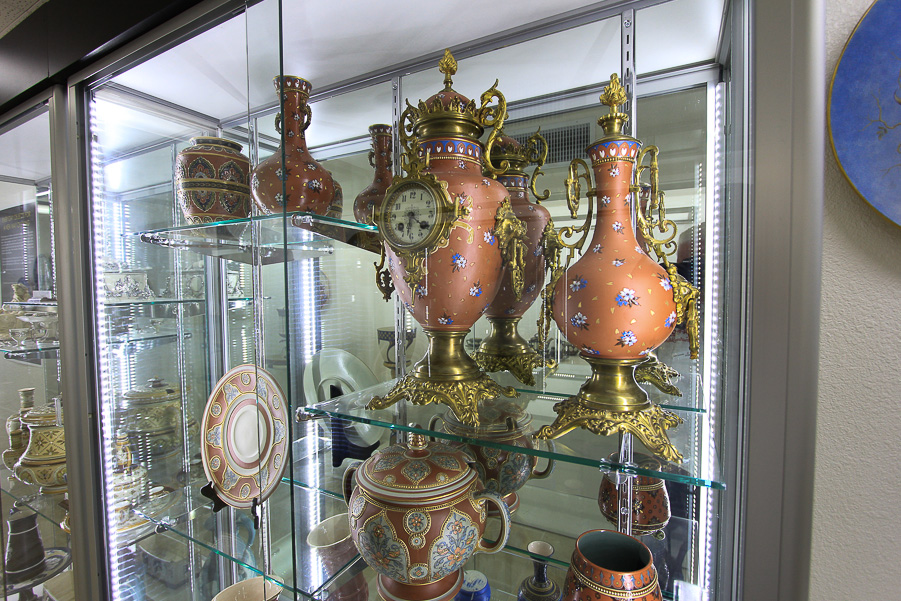 The cameos on display were like nothing we had ever seen before.
These two close-up shots were taken from two separate 12 inch plates. Each of the figures shown is about 4-6 inches tall.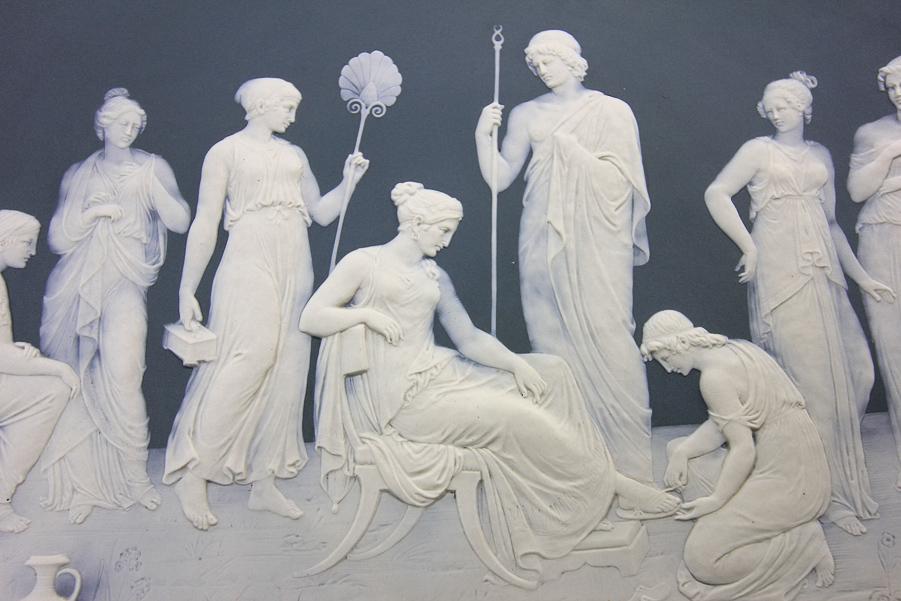 Before the museum we had a wonderful lunch at La Parolaccia Osteria Italiana in Claremont. La Parolaccia, in Italian, literally means "The Bad Language." However their web site advises everyone that any bad language spoken by the staff will only be in Italian. They have a fixed price luncheon right now and we both ordered the same selections. Our appetizer was a spicy tomato soup that also had a lovely sweetness to it. For our entrées, we both ordered their "Pizza Invernale," which had a nice tomato sauce, with mozzarella cheese, red bell peppers, and cherry tomatoes on a very thin Italian crust. It was very Italian and delicious, but each pizza was a 12 inch pizza, so we could only eat one and brought the second one home in a box. A couple of Peroni beers rounded out the meal.