January 8, 2020 - Wednesday - We haven't had any animal adventures lately, so today we decided to visit the Alpaca Hacienda in Temecula, CA. The owners, Beth Osborne and Mike Arndt, started their business in 2004, which now includes sales, breeding, and tours of their three acre facility.
The tour began with a talk about alpacas, which was very informative. Then we visited the pen with the male alpacas.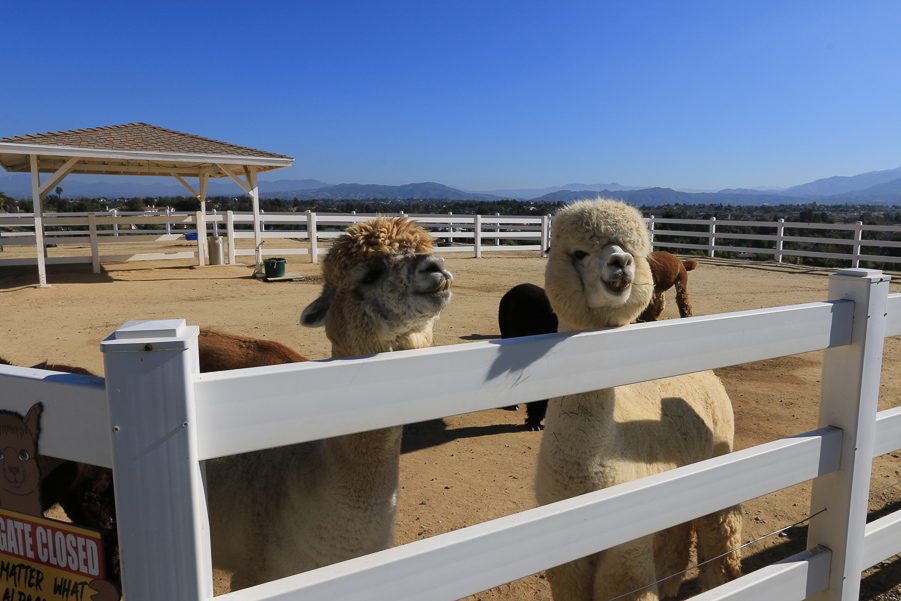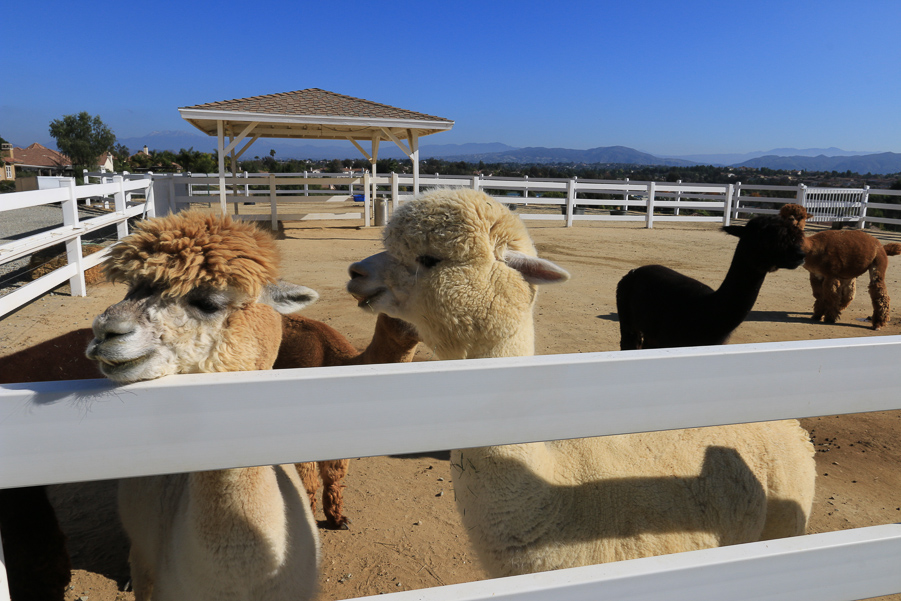 Then we were led into the pen for the females and the babies. We were each given a packet of pellets that we fed to the alpacas out of our hands. There wasn't any biting or spitting and their tongues were very smooth.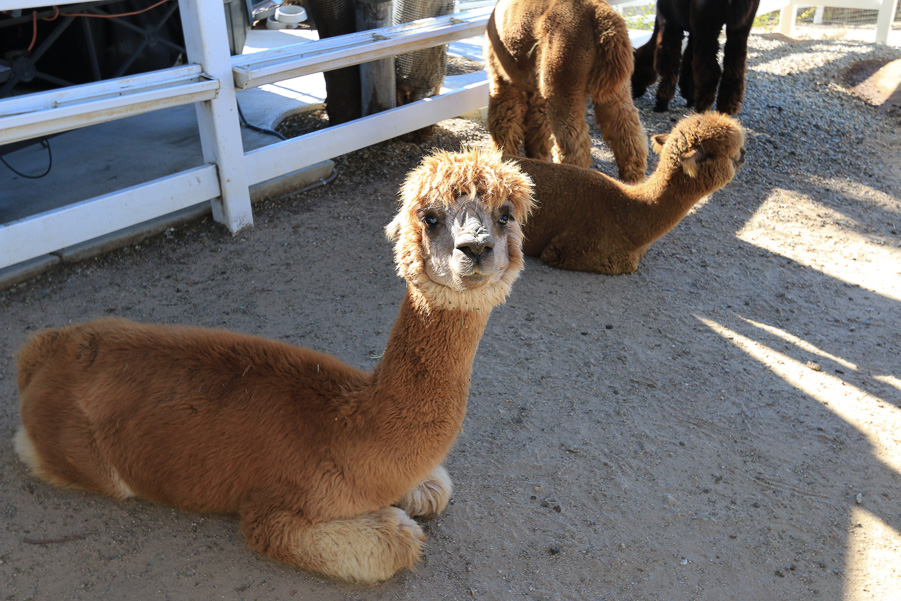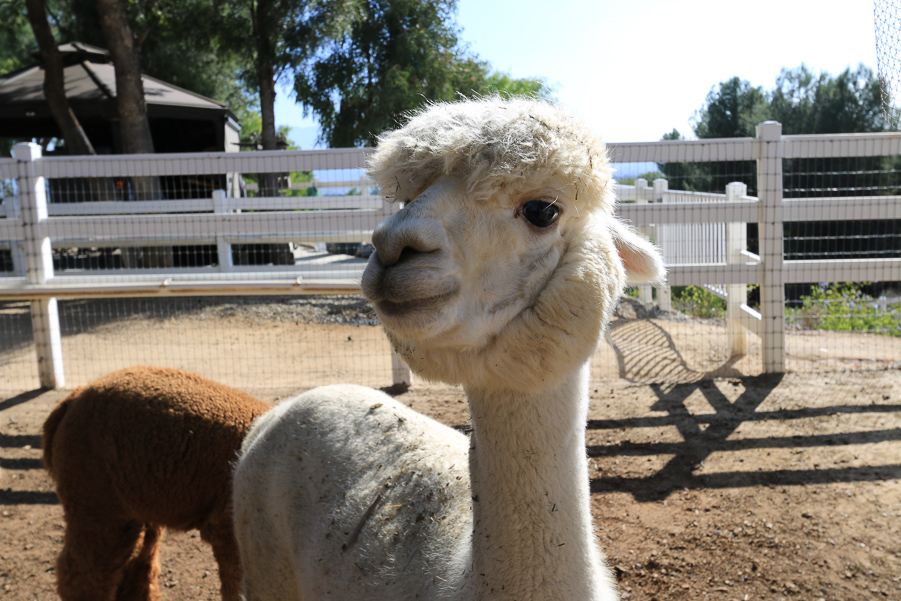 They were all so unique, and beautiful. Their fur is luxurious.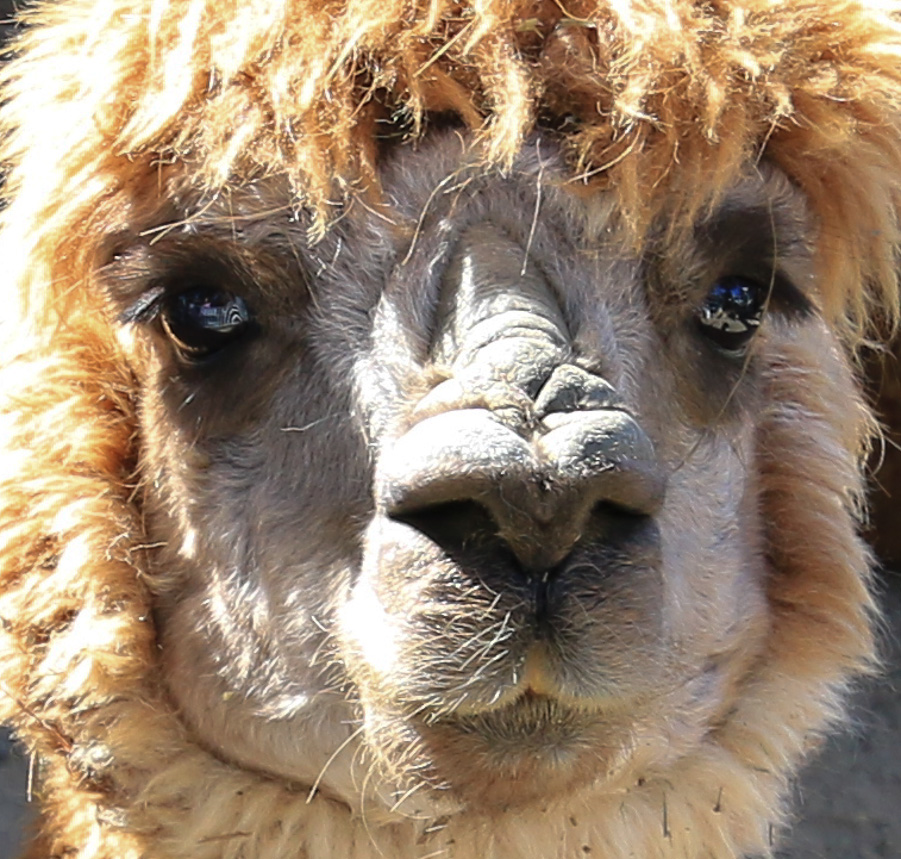 After the tour we stopped for lunch at the Gourmet Italia restaurant in Temecula.
I had their "Quattro Stagioni" pizza with ham, artichokes, olives, mushrooms, mozzarella and tomato. It was delicious!
Judy had their "Pumpkin Ravioli" special, with sun dried tomatoes and crushed hazelnuts in a creamy tomato sauce. Heaven!