October 1, 2023 - Sunday - Based on a tip from our nephew Bryan, today we were in Pasadena, CA to visit the All Saints Church. All Saints was founded in 1883, the first Episcopal parish in Pasadena. The church houses a large display of decorative arts in the Arts and Crafts style. From the floor tiles manufactured by the leading tile maker of the day, Pasadena's Ernest Batchelder, to the exquisite Tiffany and Judson Studio windows, the interior surrounds you with fine craftsman artifacts.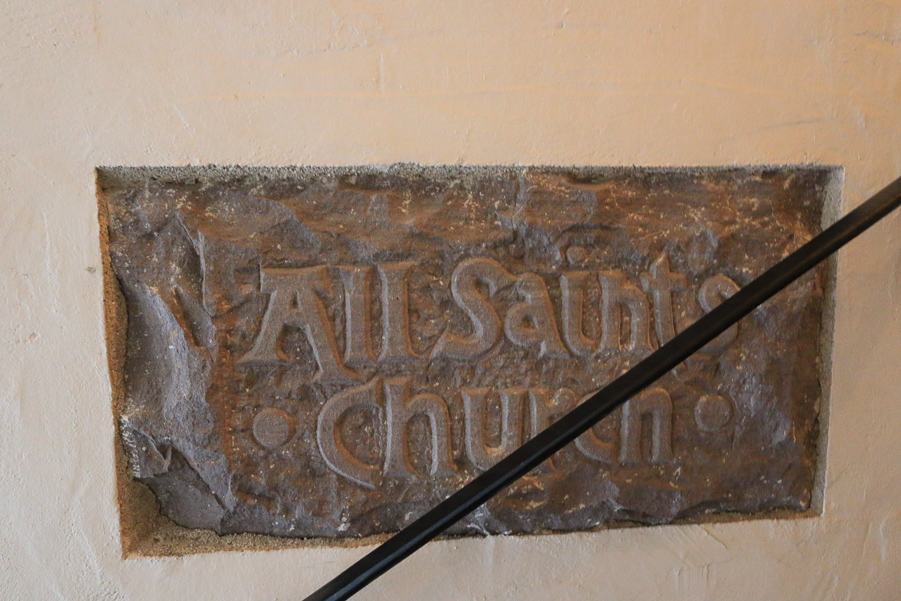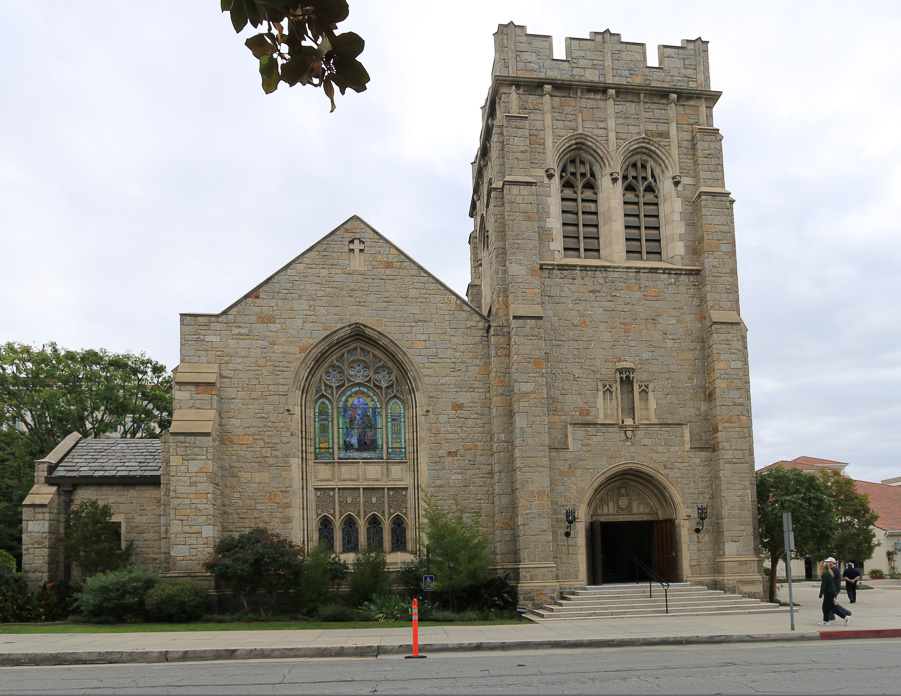 The church was celebrating the Feast of St. Francis today, so there was a "Blessing of the Animals" scheduled for later this morning.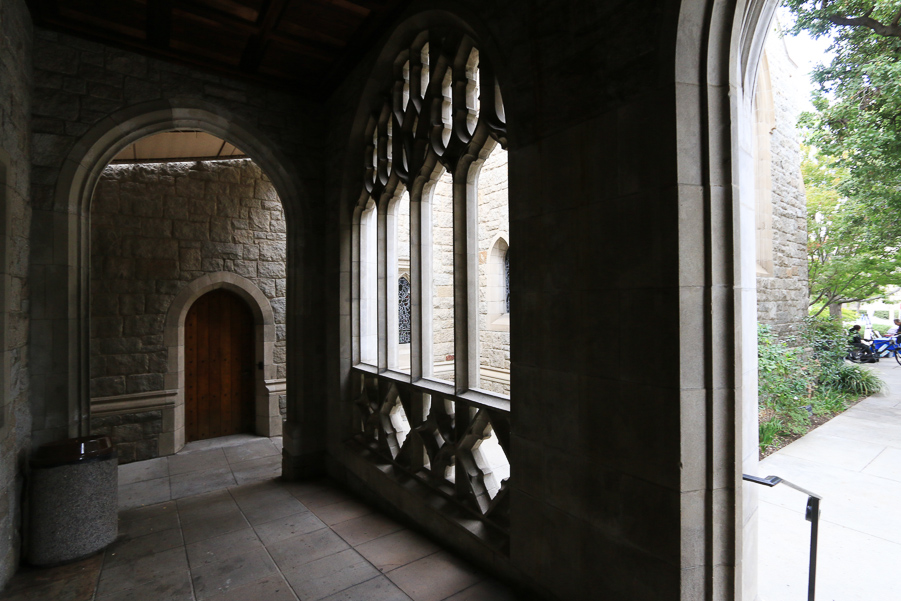 This area is called the Labyrinth.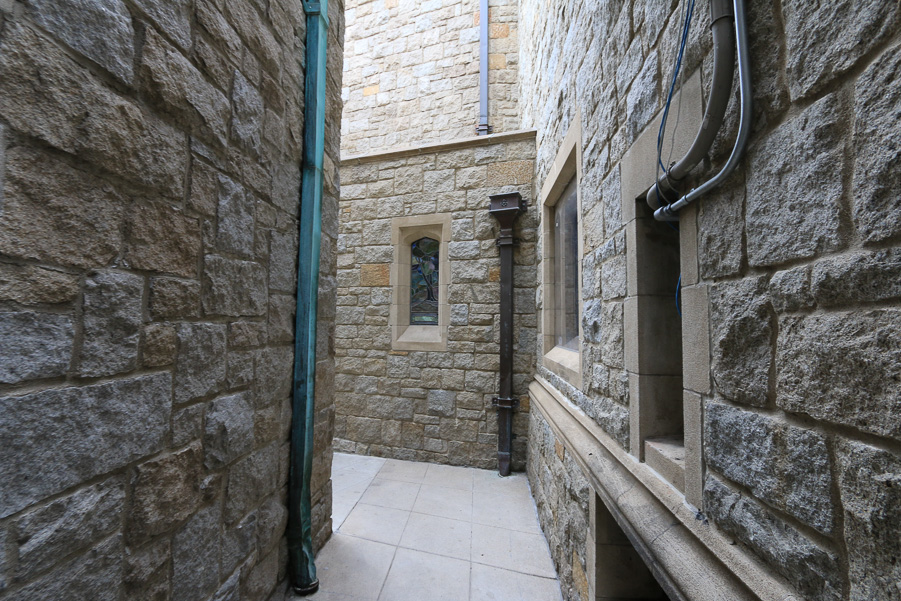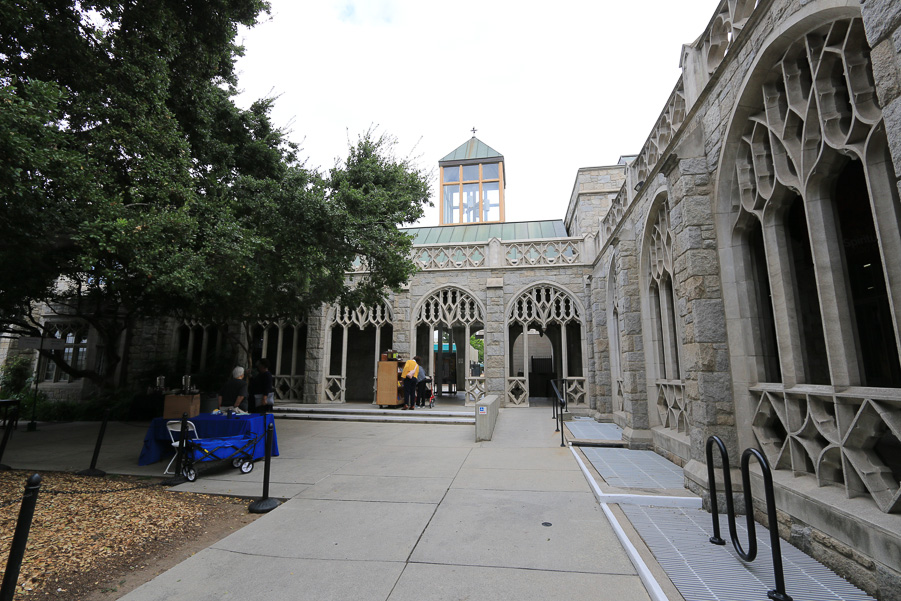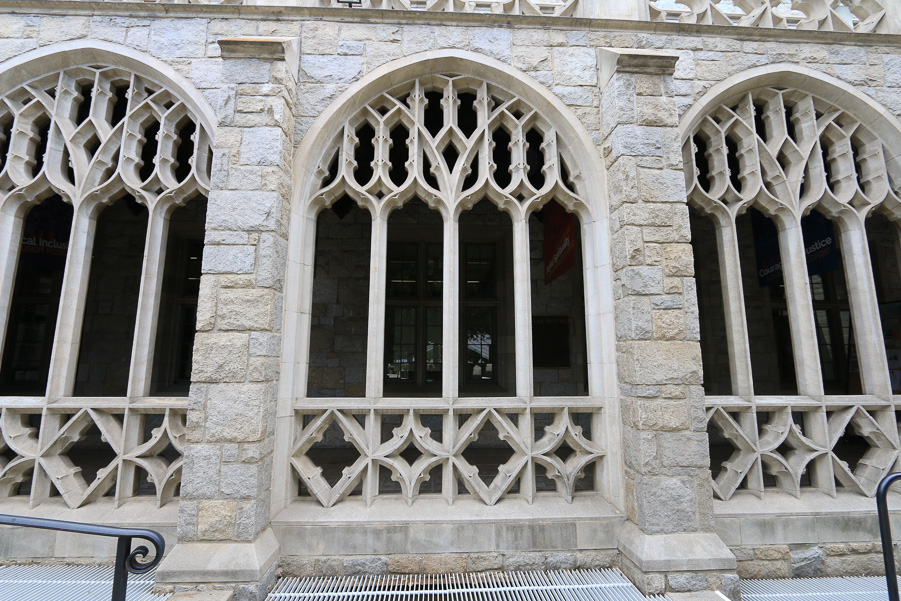 The church is located just across the street from Pasadena City Hall.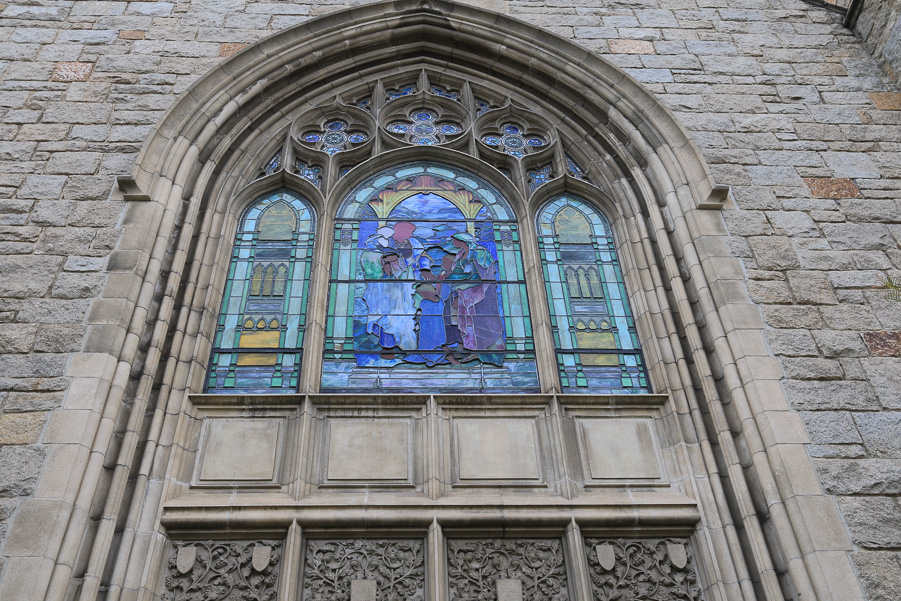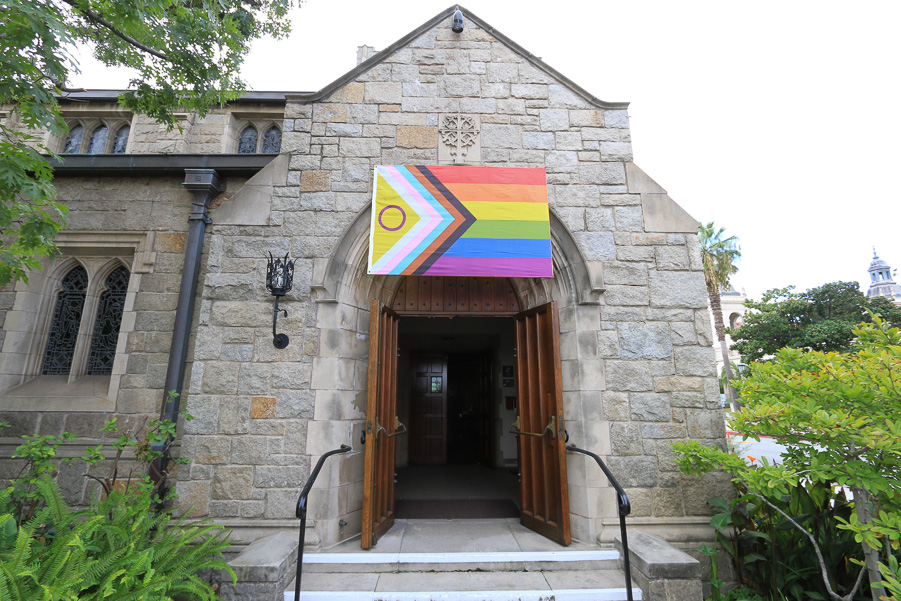 The interior of the church is breathtaking.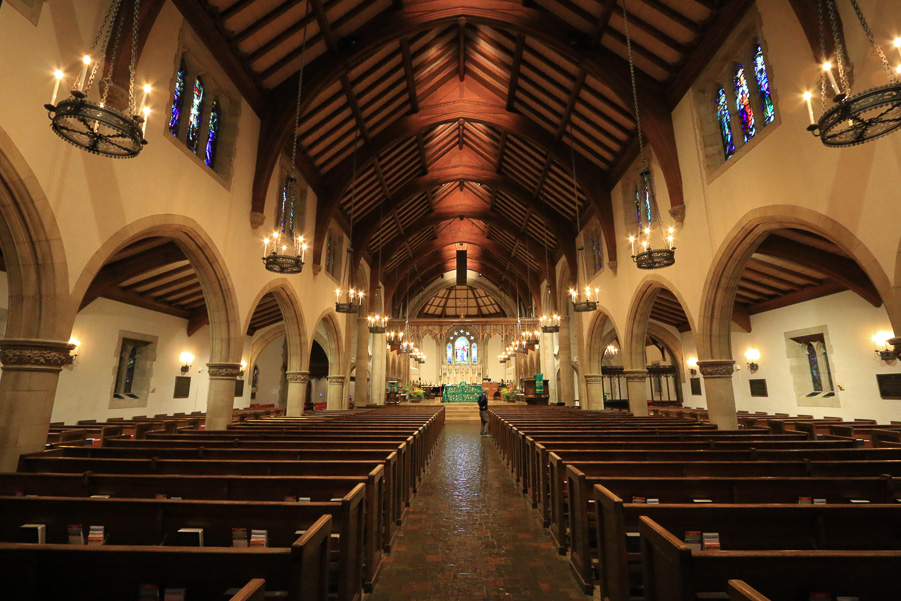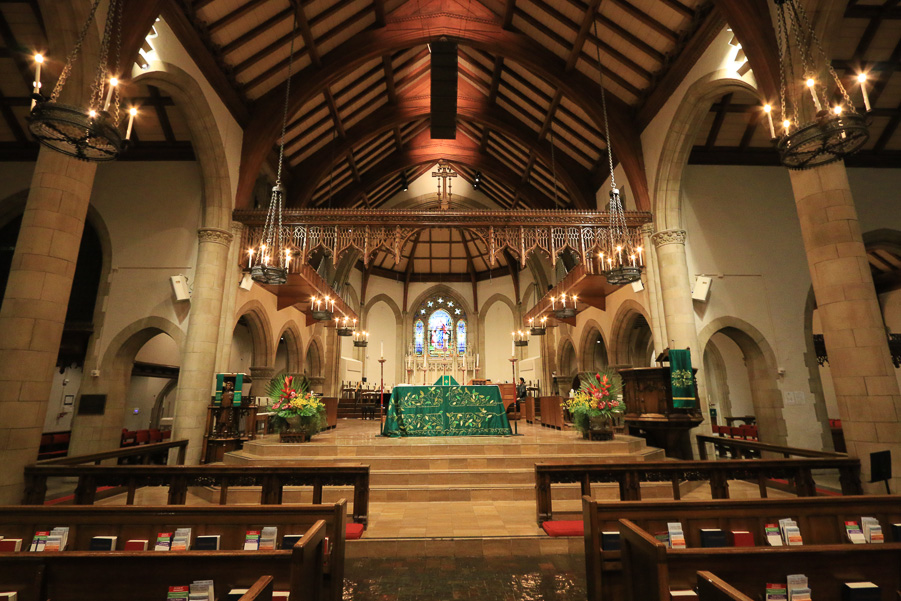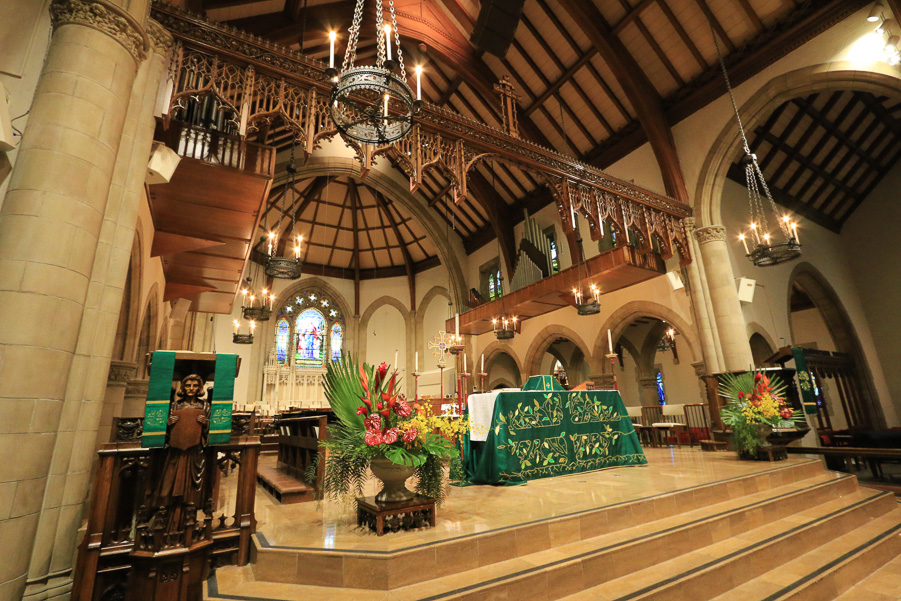 The ceiling is designed like an inverted boat.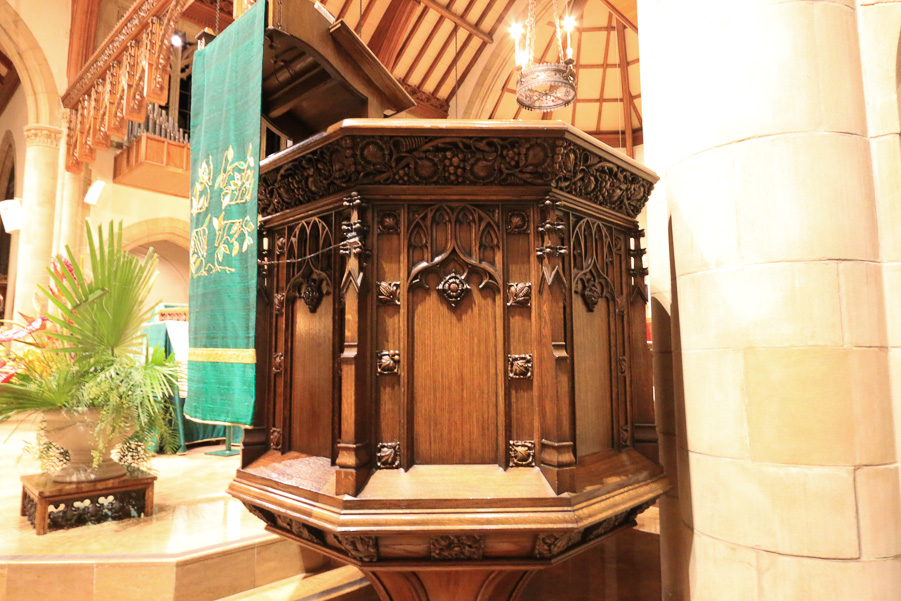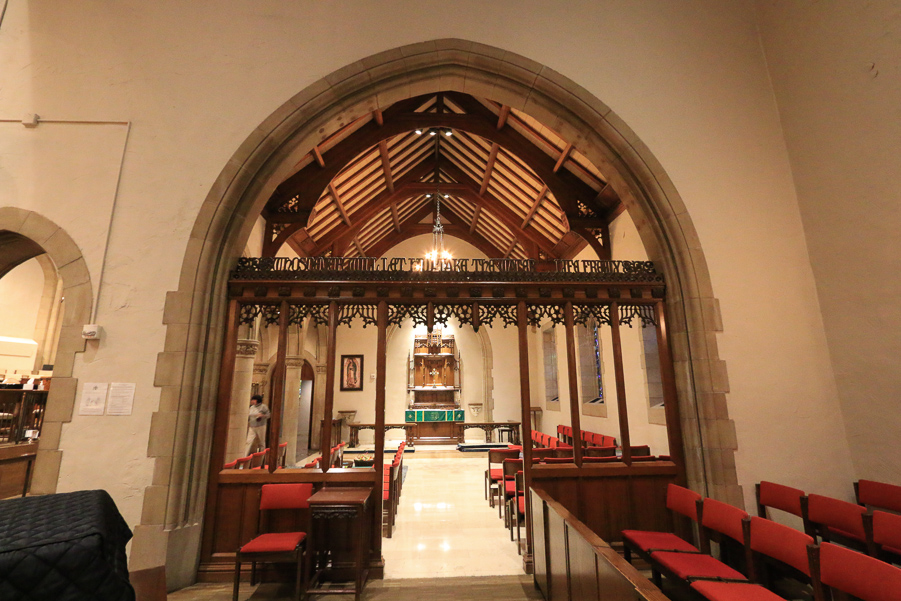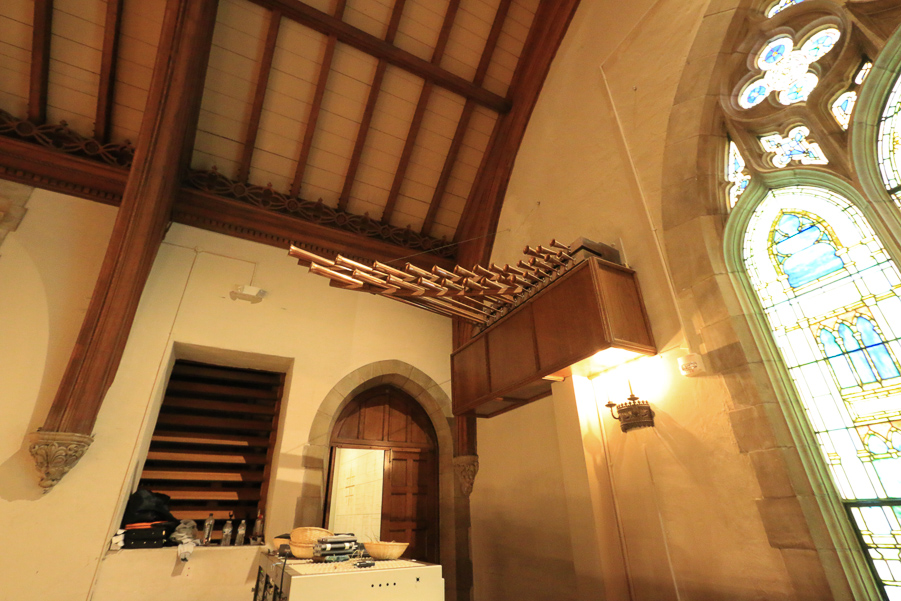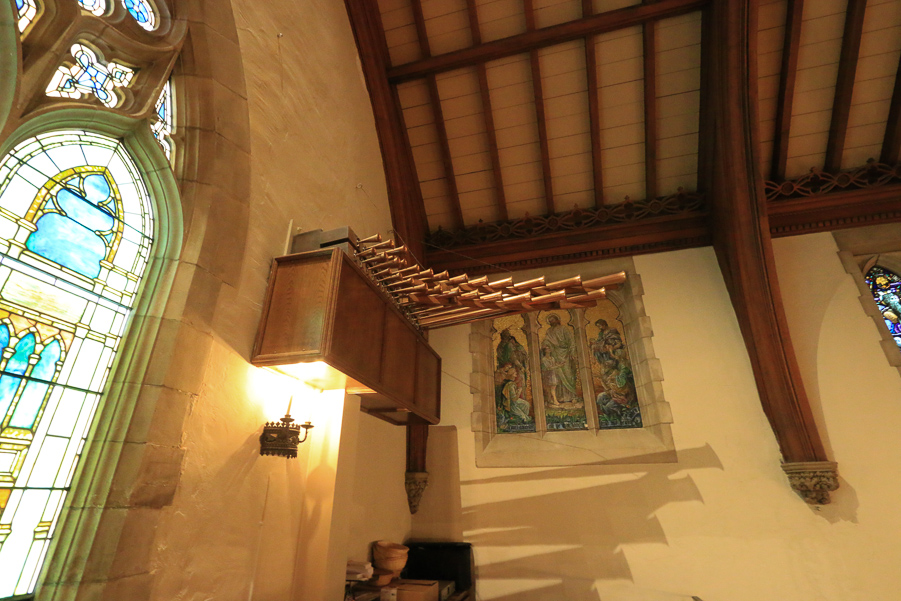 All Saints is spectacular! This worn cornerstone was laid in 1923.
After the church we headed to Roscoe's House of Chicken 'n Waffles for lunch.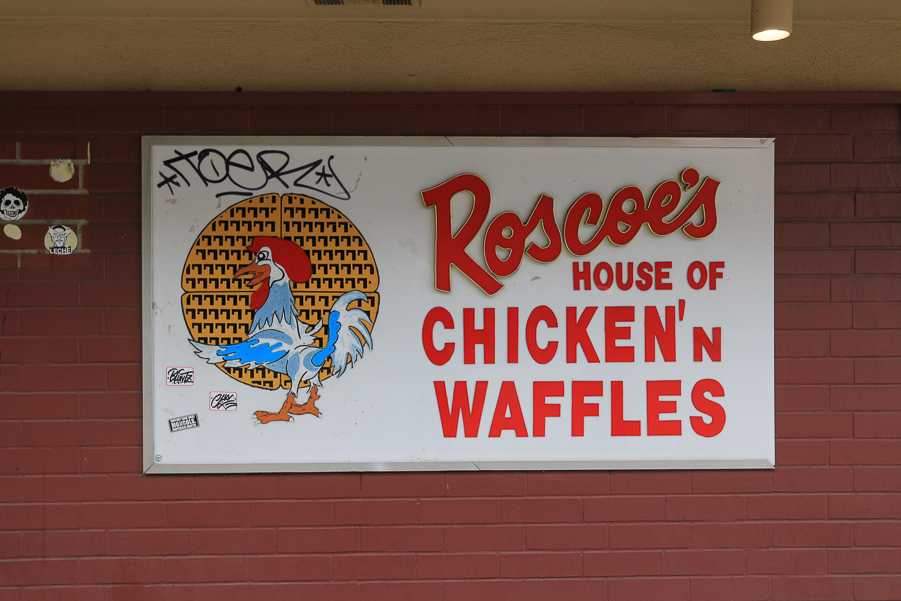 We both had the same order, one delicious breast and one delicious waffle.