March 16, 2017 - It has been a year since we were last in the Anza-Borrego Desert State Park, but we returned this year for the wildflowers. According to park officials, after seven inches of winter rain, the park hasnít experienced a bloom so prolific since at least 1999. At over 600,000 acres in size, ABDSP is the largest state park in California.
Some fields were virtually carpeted with flowers.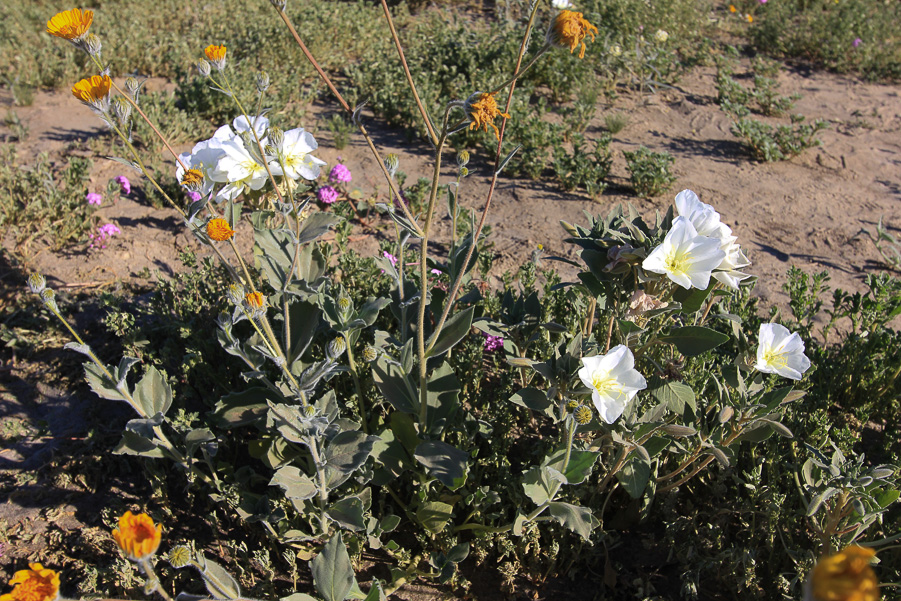 These are called Dune Primrose.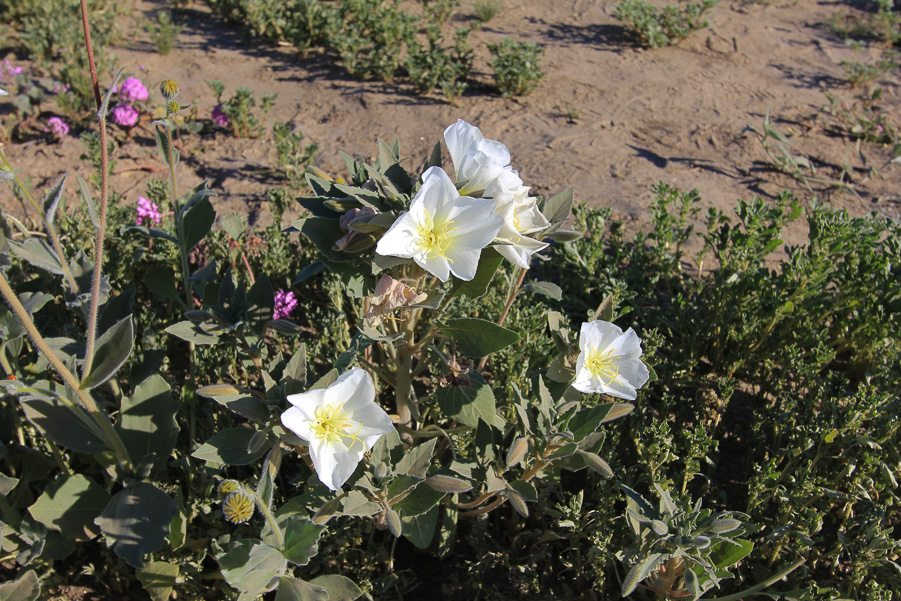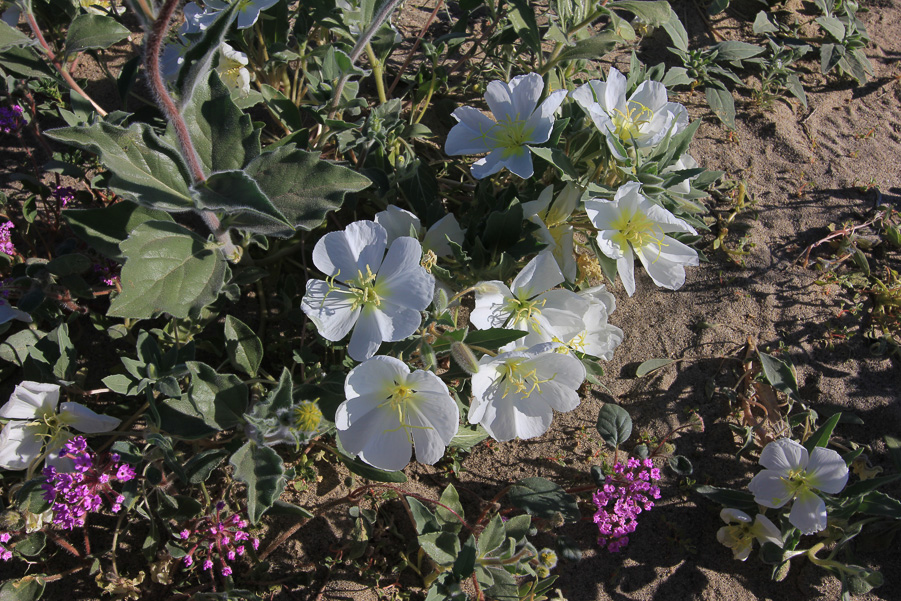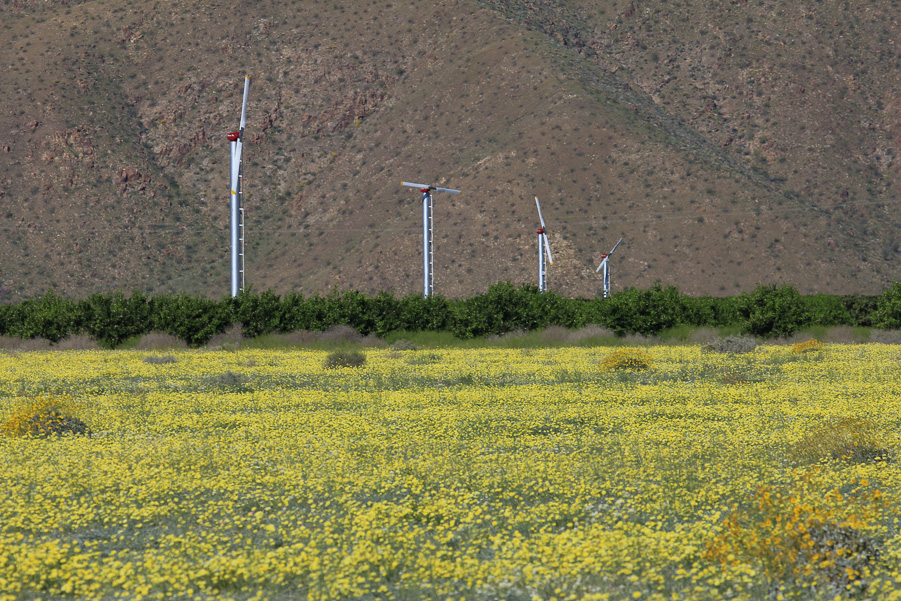 These are Desert Sand Verbena.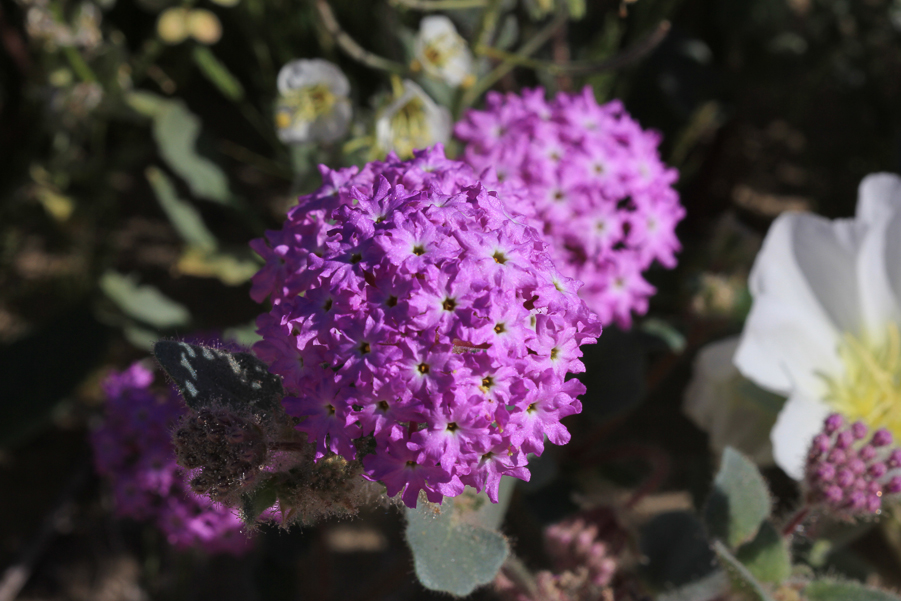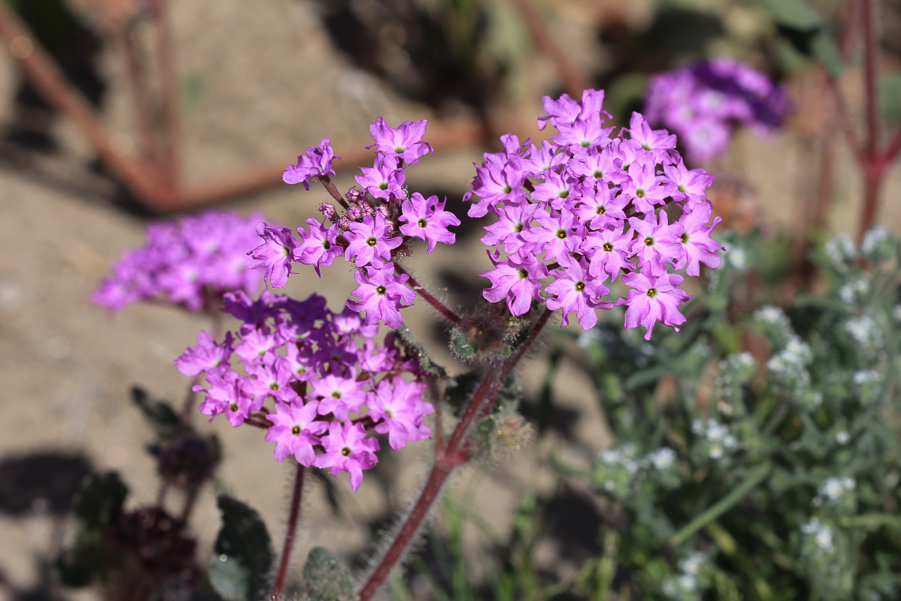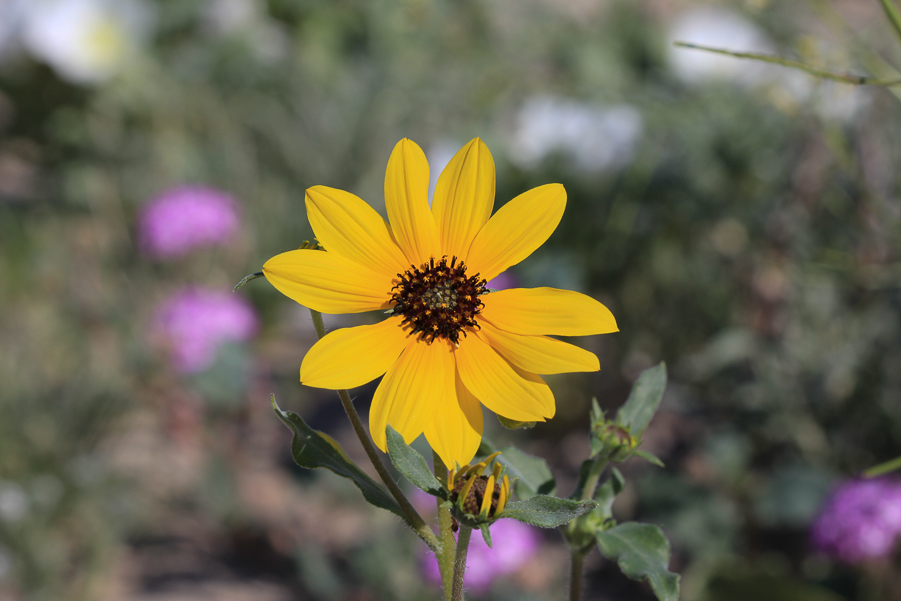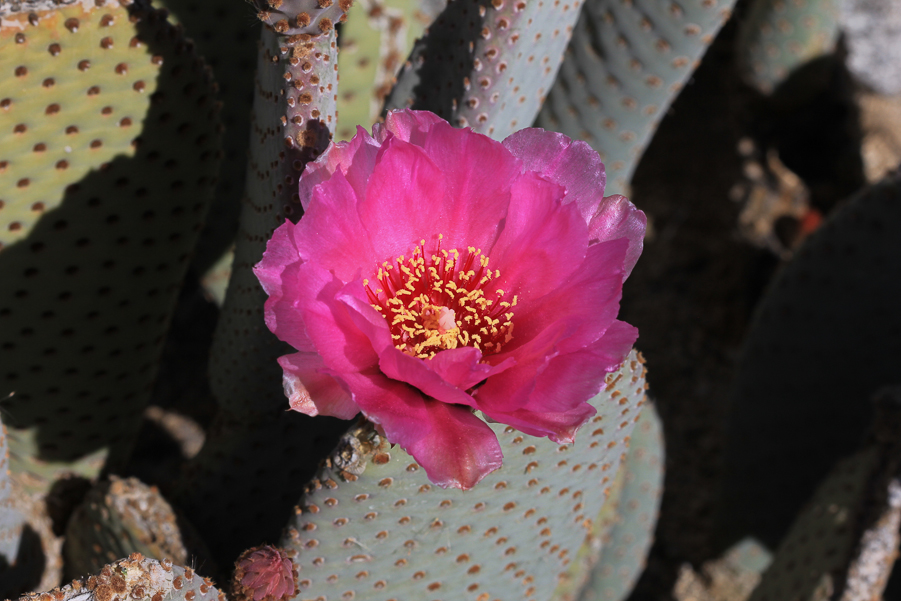 These are Desert Sunflowers.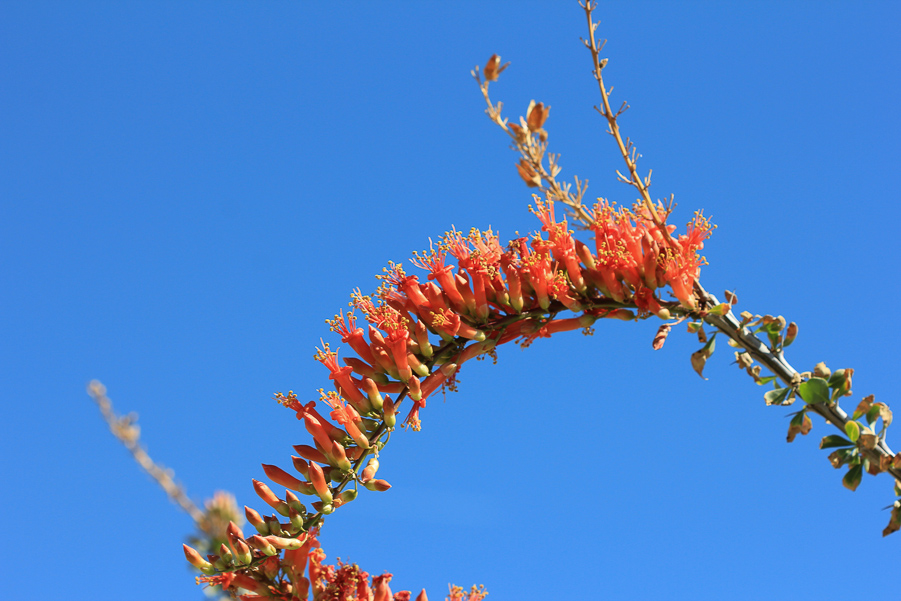 The flowers were abundant and beautiful, so we were glad to have made the trip.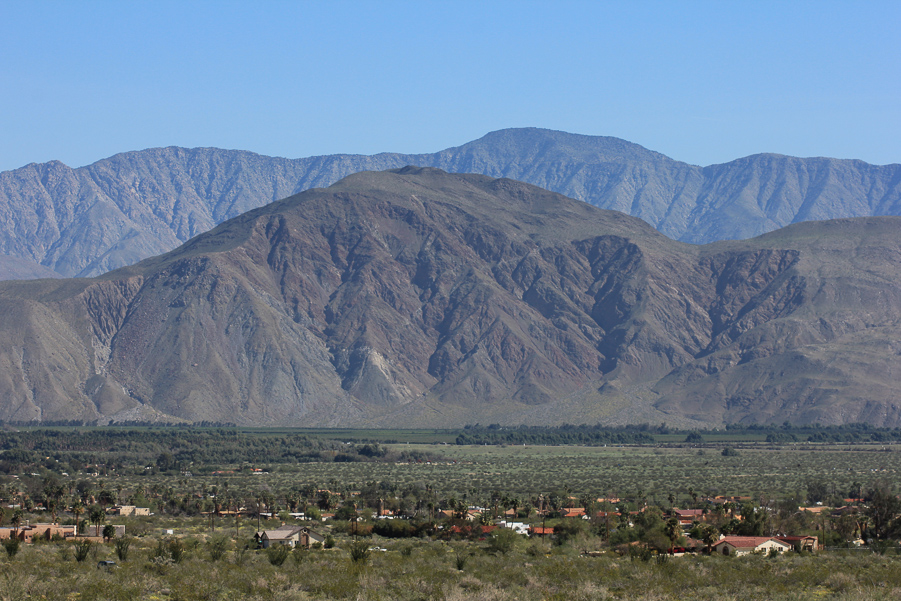 It's over a two hour drive to get here from home, so decided to visit the Borrego Art Institute before we left. As an added bonus, we had lunch at Kesling's Kitchen, which is located within the Institute. They recently had a juried plein air competition and most of the paintings were excellent.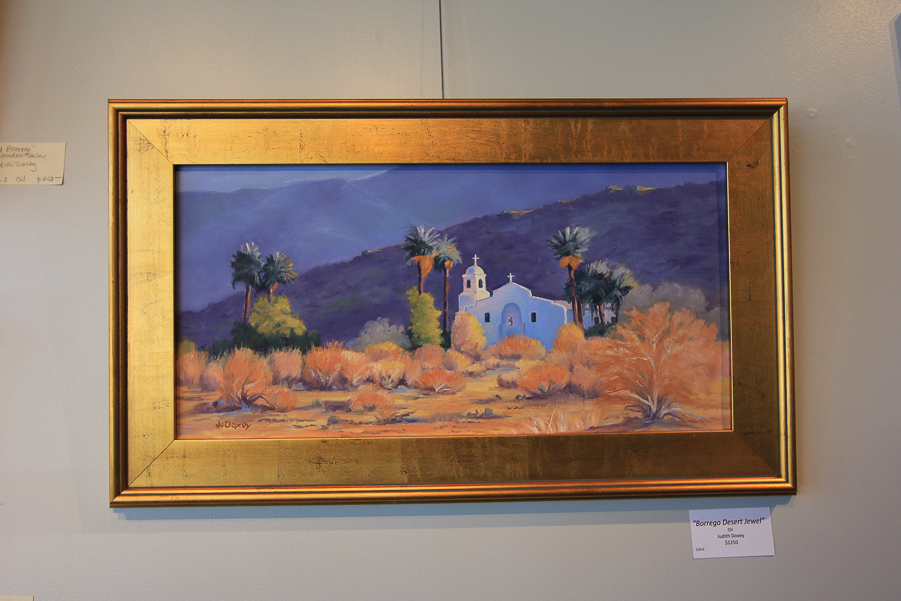 At Kesling's Kitchen we split their Classic Margherita pizza with fragrant basil, fresh mozzarella cheeses and tomato sauce. After finishing our pizza and craft beers we headed back home via the Salton Sea and Palm Springs. It was a long drive, but a memorable adventure.